Welcome to Our Store
Dr. Phone Fix - Kelowna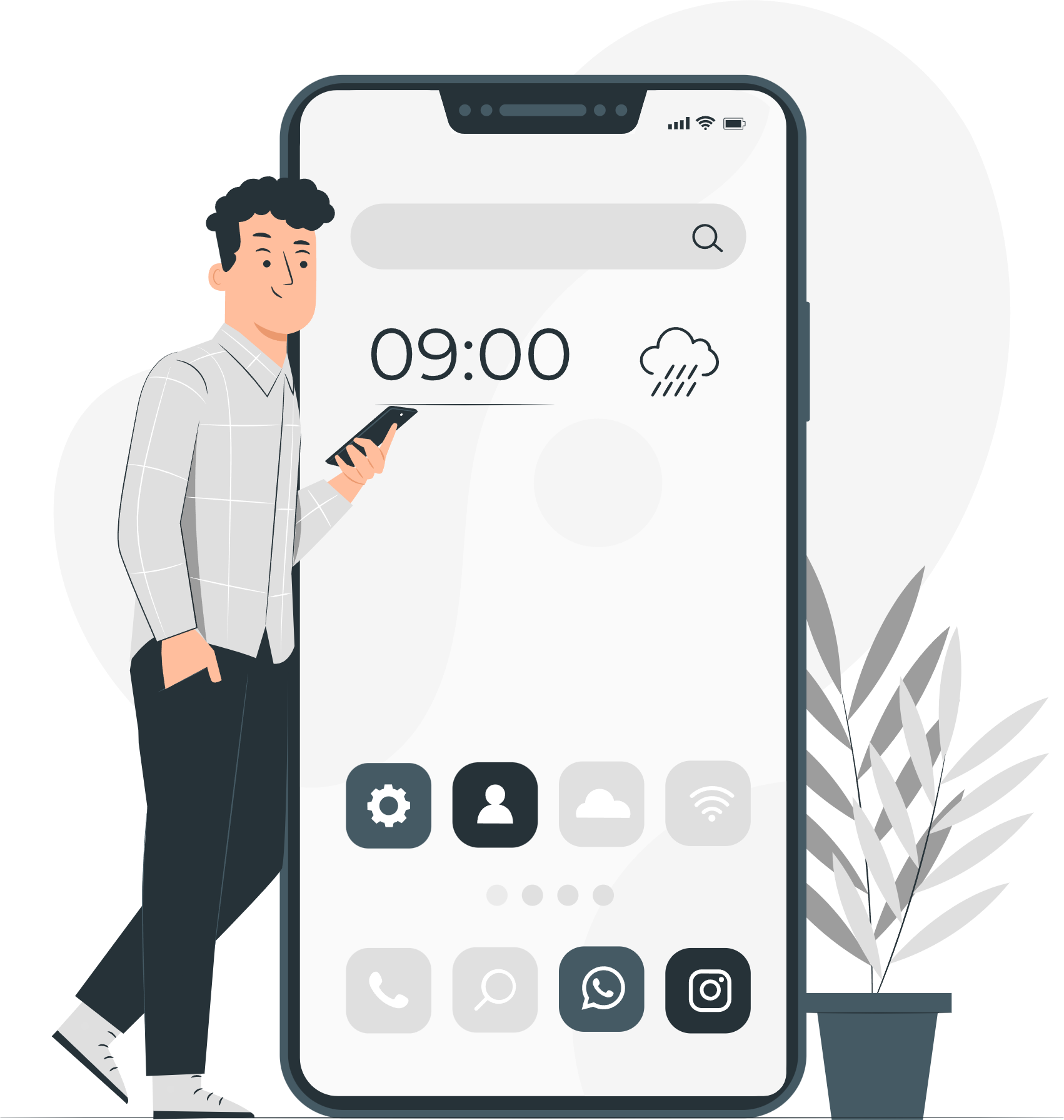 About Dr. Phone Fix - Kelowna
At Dr. Phone Fix, we provide top-notch phone and Computer repair services in Kelowna. We are the leading Apple phones maintenance service provider in the area and our team of experts is committed to providing exceptional customer service in a friendly and professional manner.
Quick Solutions for Several Smartphone and Laptop Issues
We understand that your phone and computer are essential to your life and our team is dedicated to providing quick and Top Phone Repair Services to get you back up and running in no time. Whether you're dealing with a cracked screen, broken buttons, or a faulty battery, our team of certified technicians can help you out. We carry a wide selection of parts, tools, and accessories, so you can be sure that your recovery needs will be taken care of with proper care and data safety.
Top Quality Restoration Services for Mobile and Computer
Our team takes pride in delivering quality phone and computer repairs. We use only the best tools and equipment and follow strict repair processes to ensure that your device is repaired appropriately and immediately. We also provide maintenance and phone cleaning services so that your device looks and functions like new.
Save Your Data
We also understand that you want to keep your phone and Laptop safe and secure. We are proud to offer a variety of services to keep your device safe from viruses and malware. Our team can help you configure a secure system and protect your data from unauthorized access.
Sell Your Old Mobiles at Best Prices
Undoubtedly phones and PCs are expensive investments. Finding an old phone dealer who is reputable, certified, and trustworthy might be difficult, especially if you are new to the area. But don't worry, our shop is among the best places to sell your used laptops and smartphones. For your phones, our store gives you a reasonable amount that you can use in any way that suits your needs.
The Best Services with the Best Team
At Dr. Phone Fix, we strive to provide the best customer service experience. We know that you have a lot of choices when it comes to phone and Computer repair services, but our team goes above and beyond to ensure your experience with us is the best. With our friendly and knowledgeable staff, you can rest assured that you will get the best iPhone and Macbook servicing experience.
Hurry Up! Your Laptop & Mobile Repair Service is Right Here
If you're looking for the best phone and Computer Repair Services in Kelowna look no further than Dr. Phone Fix. We are a dedicated and experienced team of professionals offering comprehensive repair services for all types of mobile devices, phones, and laptops. With a wealth of experience and expertise, we can resolve all types of issues quickly and efficiently. From repairs to security services, our team is here to help you get your device back up and running in no time. Contact us at +1 778-797-2196 today to find out more!
Get in touch with us
1969 Harvey Ave, Kelowna, BC V1Y 6G5, Canada
Store Hours
Monday
11:00am - 07:00pm
Tuesday
11:00am - 07:00pm
Wednesday
11:00am - 07:00pm
Thursday
11:00am - 07:00pm
Friday
11:00am - 07:00pm
Saturday
09:00am - 06:00pm
Sunday
Closed
Ask Your Query
Free Evaluation

Save time and money by diagnosing what's wrong with your smartphone for free.

Price Matching

Get the best deal on your repair! We provide the best-in-industry prices.

Quick Turnaround

The majority of our repairs may be completed in less than 30 minutes.

Lifetime Warranty

All parts and labour involved with your repair are covered by a limited lifetime warranty!
Brands we Service
What Our Customers Are Saying
User Rating 4.9 out of 5
Ajay Joseph

in the last week

I recently visited the service store, and I must say it was a fantastic experience for me. Also met a nice guy Abey, he was knowledgeable, friendly, and went above and beyond to help me find the right issue with my phone. The store was well-organized, and the range of phones and accessories was impressive. The customer service given by Mr. Abey truly sets it apart — highly recommend !

Received amazing service. My daughters amazon fire tablet needed to be repaired, they were quick and thorough. Was a very good price for the repair as well, I would highly recommend to anyone needing service/repairs for tablets or cell phones

Larisa Torlak

a month ago

Great customer service, prices, and turnaround time! We brought our phone in for a charging port replacement and the agent on duty was polite and professional. We also got $10 off for booking our appointment online! Will absolutely be back for any future needs.

Thank you, Ebey save my phone and all the hassle! My travel been busy and Ebey saved my time and money by giving his professional help to fix my phone. Now I'm back on the road for more fun and wine. Thank you so much Ebey! Lots of products and time is money he makes everything quick and easy!

Mark christensen

2 months ago

Abey was awesome! Super friendly and helpful! Screen repair was done quickly and looks great. They also had a new case and screen protection for my older phone. All in one place, what's better than that?! Amazing all around