Welcome to Our Store
Dr. Phone Fix - Burlington, Ontario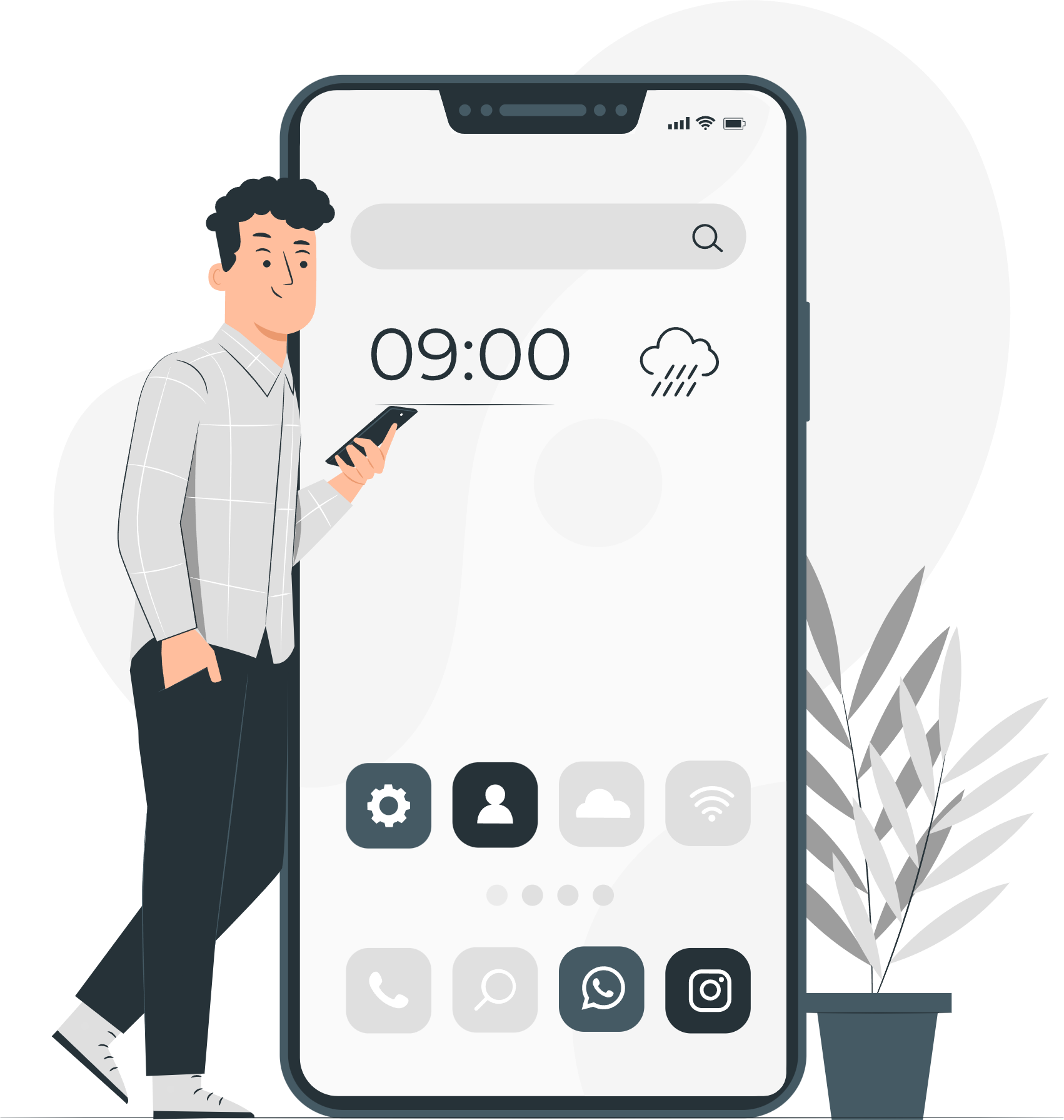 About Dr. Phone Fix - Burlington, Ontario
Best Shop for Mobile and Laptop Repair Services
Dr. Phone Fix Since its inception, Burlington, Ontario, has offered trustworthy, affordable mobile device repair and maintenance services. Our goal has always been to provide the best cell phone and laptop repair services to our consumers. We are dedicated to offering top-quality repair services for all makes and models of mobile phones and computers, including Apple, Samsung, Google, Motorola, and other smartphones, as well as Macbook, PC, and laptop repair for Dell and HP.
Having Any Kind Of Mobile and PC malfunction? We'll Fix It For You
Dr. Phone Fix is a store dedicated to helping people with mobile device issues. Whether you need a new screen or battery or just some advice on how to get the most out of your phone, we're here for you. We specialize in repairing screens, headphone jacks, charger jacks, mics, speakers, and CPU-related issues. Through our years of experience, we have acquired a deep understanding of how mobile devices and laptops work, and we can quickly identify and diagnose problems. Our highly trained technicians can provide you with the highest quality iPhone Repair in Burlington, Ontario.
Easily accessible and trustworthy
We work hard to provide our clients with services that are as handy and easily accessible as possible because we are proud to be a part of the Burlington, Ontario, community. We are authorized to repair computer and smartphones. We guarantee that you will always receive the ideal answer along with replacements. The better customer service you receive, the easier it will be for you to connect.
Your local trusted, and reasonable mobile repair shop
We feel proud of what we do, and we strive to give our clients the best possible service. In order to ensure that our customers are delighted with their Samsung Phone Repair in Burlington, Ontario, we strive to make the repair procedure as simple and stress-free as possible. We recognize the value of having a functional cell phone at our cellphone repair facility, and we work hard to give our clients the best support possible. We take great pride in the caliber of our work, and we are committed to ensuring that our clients are happy with it.
Where to Sell Old Phones and Laptops Online
It is not a brilliant idea to stop using your outdated mobile phones or computers. In order to make room for a new one, you can sell them for fair amounts. It is appropriate for both you and the person with a tight budget who wants to get the newest mobile features. In this instance, Dr. Phone Fix enables you to generate income from your old laptop and cell phone models at incredibly fair prices. Bring your old smartphones or iPads to take advantage of their promotions at the most incredible price.
Get in touch with us
3455 Fairview St #4, Burlington, ON L7N 2R4, Canada
Store Hours
Monday
09:00am - 07:00pm
Tuesday
09:00am - 07:00pm
Wednesday
09:00am - 07:00pm
Thursday
09:00am - 07:00pm
Friday
09:00am - 07:00pm
Saturday
09:00am - 06:00pm
Sunday
11:00am - 06:00pm
Ask Your Query
Free Evaluation

Save time and money by diagnosing what's wrong with your smartphone for free.

Price Matching

Get the best deal on your repair! We provide the best-in-industry prices.

Quick Turnaround

The majority of our repairs may be completed in less than 30 minutes.

Lifetime Warranty

All parts and labour involved with your repair are covered by a limited lifetime warranty!
Brands we Service
What Our Customers Are Saying
User Rating 4.9 out of 5
Dinesh Bansal

3 months ago

Just got my iPhone 12 Pro Max Back Glass repaired here. Out of everywhere I called and visited, Dr. Phone Fix offered me the lowest price. Super friendly service! My Device looks great. Will Visit again for Sure …😁

I walked in because my cell phone wouldn't turn on. They diagnosed the issue quickly, gave an estimate, and did a battery replacement. Same day within 1-2 hours it was ready, no appointment and good communication. Great job!

I called several places when I cracked my S20 Ultra screen and not only was this place the best priced, they were also able to take me in right away. I was helped by Kazi who was very friendly and clearly explained all the options I had. The entire process took only about 2 hours and not only did they change the screen but also replaced the battery for free as part of the service. I got my phone back looking brand new. Highly satisfied with the service and highly recommend the place.

"Dr. Phone Fix provided exceptional service. The staff was knowledgeable and efficient, fixing my phone screen in reasonable time period. The pricing was reasonable too and they even threw in a complimentary screen protector. Overall, I highly recommend their services for anyone in need of quick and reliable phone repairs." Special mention to Kishanbhai, Gem of a guy.

Andy Medjigoh

5 months ago

Kari did an amazing job, he was very polite and reassured me of everything. When I got my phone it was as if there were no damages. Truly an amazing place if you want your phone fixed