Welcome to Our Store
Dr. Phone Fix - Fort McMurray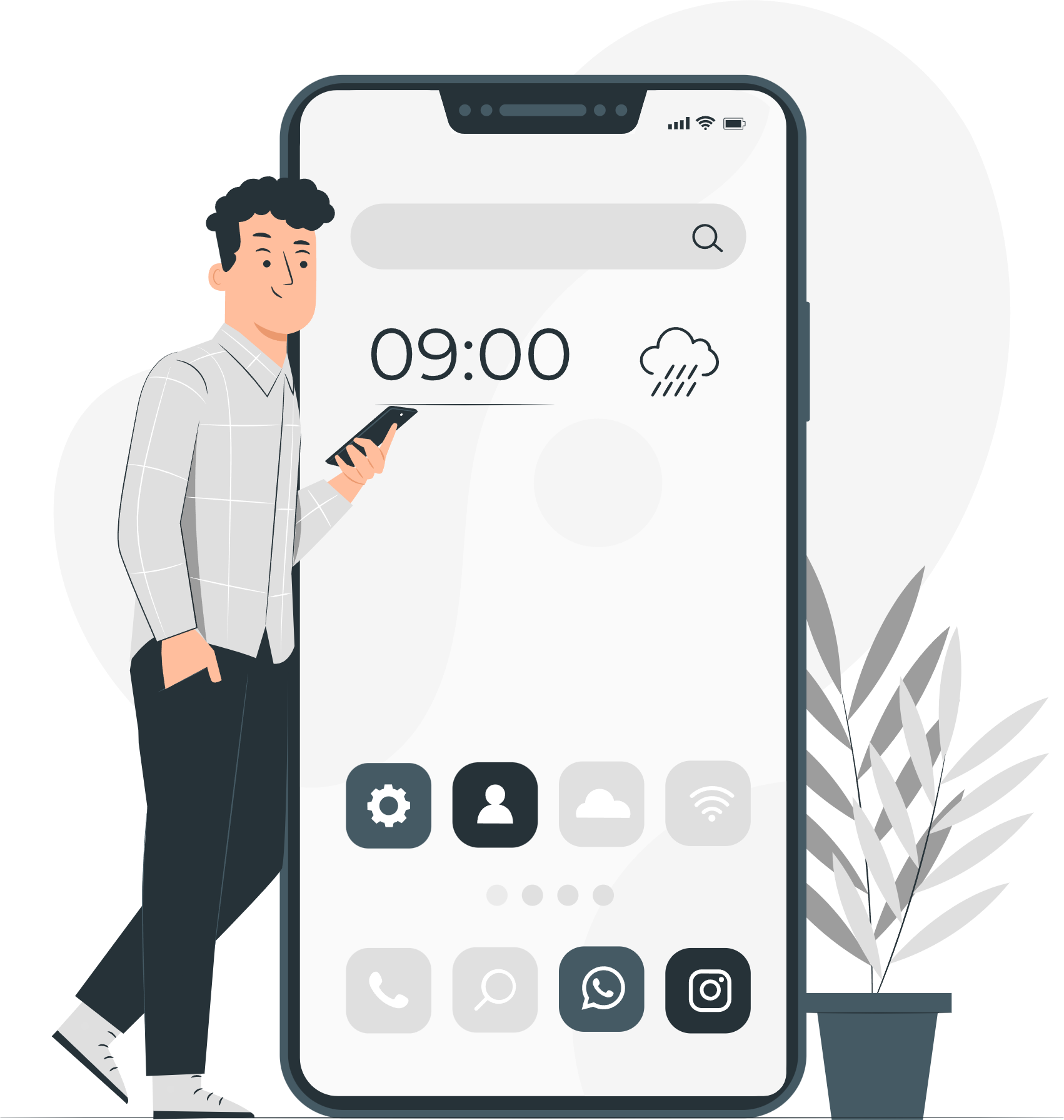 About Dr. Phone Fix - Fort McMurray
Dr. Phone Fix, Your Computer Repair, is Near You to Help
Dr. Phone Fix is the premier choice for all your mobile device repair needs in Fort Mcmurray. Our knowledgeable technicians are committed to providing our customers with the highest quality cellphone repair services. We understand the importance of getting your devices fixed quickly and correctly; therefore, we strive to offer a fast, reliable, high-quality cell phone and laptop repair service.
We look forward to helping you get your device back in perfect condition. We have the latest diagnostic tools, specialized equipment, and the necessary knowledge and experience to accurately diagnose and repair your expensive iPhones, iPads, and Macbooks.
Best PC, Phone Repair And Customer Service in Town
Since our establishment, we have focused on providing the best and best customer service and iPhone & PC repair services.
Mobile, Laptop, and PC Repair Service You Can Trust
Dr. Phone Fix is a mobile device repair and service provider based in Fort Mcmurray, Canada. We specialize in repairing iPhones, iPods, Samsungs, Google, Motorola, Other mobile brands, Macbooks, PCs, and Laptops for Dell, Sony, and HP. We provide a wide range of services for headphones and charger jack repairs, mic repairs, speaker fixing and replacement, and CPU-related issues solutions. We are committed to providing our customers with the highest quality iPad Repair Service. Our technicians are experienced, knowledgeable, and flawless in the latest technologies so you can trust them with your Apple phones and laptops. Additionally, we offer competitive prices and various payment options to ensure that you can afford the Samsung phone repair in Fort Mcmurray you need.
Expert iPhone and iPad Repair Technicians With Good Industry Experience
We have a team of experienced and skilled technicians dedicated to providing top-notch solutions for our customers' needs. Our team consists of hard-working and certified technicians working in the iPhone repair business for many years. We offer same-day service for most repairs and a no-hassle, no-obligation guarantee for all of our repairs. We are committed to providing our customers with the best quality mobile and PC repairs and reselling old handsets and laptop services.
Get Optimal PC and Laptop repair in Fort Mcmurray.
At Dr. Phone Fix, we specialize in everything iPhone Repair in Fort Mcmurray and have gained a solid reputation over the years for our top-quality service. We offer free diagnostics for all your Apple devices and fix them using original parts, suitable methodologies, and the latest tools. The best part about us is that we offer high-quality services to all our customers. We make sure to use the latest methodologies and tools while repairing your iPhone, laptop, and PC issues. This makes us one of this industry's most sought-after cell phone and PC repair service providers!
24/7 Customer Care Service For All Your Phone Repair in Fort Mcmurray
If you have any queries about your iPhone, laptop, or other smartphone devices, please contact +17807911135. We are always here for you! You can call or visit us anytime from Monday - Saturday to chat with one of our friendly customer service agents.
Get in touch with us
100 Riverstone Ridge #103, Fort McMurray, AB T9K 1S6, Canada
Store Hours
Monday
09:00am - 07:00pm
Tuesday
09:00am - 07:00pm
Wednesday
09:00am - 07:00pm
Thursday
09:00am - 07:00pm
Friday
09:00am - 07:00pm
Saturday
09:00am - 06:00pm
Sunday
11:00am - 06:00pm
Ask Your Query
Free Evaluation

Save time and money by diagnosing what's wrong with your smartphone for free.

Price Matching

Get the best deal on your repair! We provide the best-in-industry prices.

Quick Turnaround

The majority of our repairs may be completed in less than 30 minutes.

Lifetime Warranty

All parts and labour involved with your repair are covered by a limited lifetime warranty!
Brands we Service
What Our Customers Are Saying
User Rating 4.9 out of 5
Best service in town yet. fixed my iPhone 13 pro max back glass with a reasonable price & within 2 hrs only other places gave me couple weeks time. Definitely coming back in future. highly recommended ☺️

Sasha Stimson

10 months ago

staff was really helpful and I always have 1000 questions that were very nice and I made sure that they gave me the answer to the best of their knowledge. I purchased a refurbished iPhone 7 from them which is in perfect working condition full battery all of that they put the screen protector on for me and it was at a reasonable price. Got a quote on a Samsung S 20 FE screen replacement and at 189. The have matched everyone's price in town being of the lowest and best quality best reviewed. I like them. Overall very recommended.

Had my Charger fixed here and service was great. Later had my microphone stop working and came to get that fixed. The woman worked with me untill we figured out that it was my OtterBox case and nothing was wrong with my microphone. No charge for the help. Will definitely come back.

Got my 2 phones repaired just half an hr, price was quite reasonable, and thanks for Damodar technician and great thanks to Dalia who addressed me about the song on behalf of customer request to not to be fell bad for on his request. Thanks both Damodar and Dalia

Very good service I brought in an iPad that was bent and had a cracked screen. Damodhar, informed me about the potential risks involved in attempting to bend it back into place and asked for my confirmation multiple times. I appreciated the transparency and the fact that I didn't feel pressured to proceed. I'm very pleased with the repair, it was quick (1 hr) and well done ;)