Welcome to Our Store
Dr. Phone Fix - Grande Prairie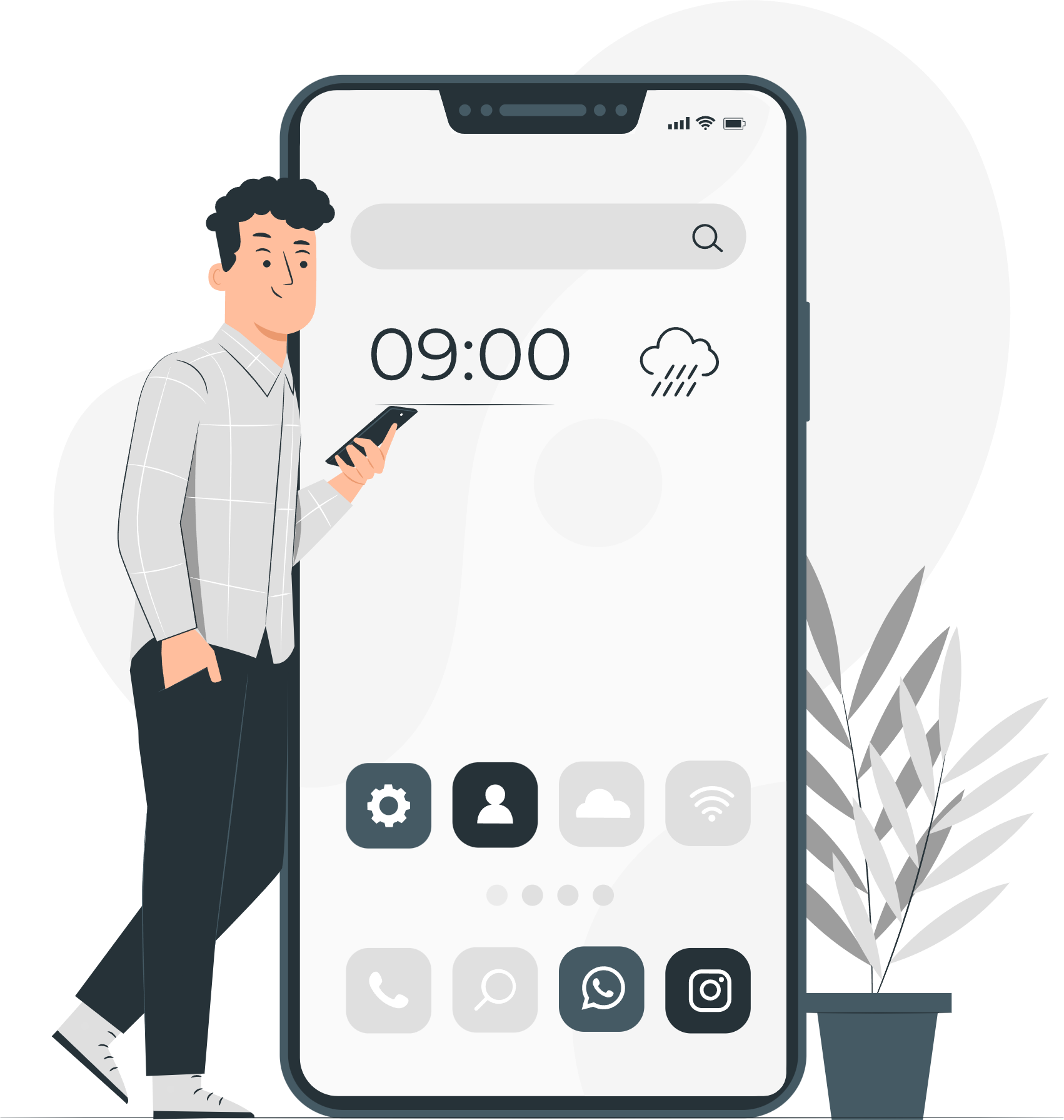 About Dr. Phone Fix - Grande Prairie
Cutting-edge Repairs for Your Smartphones and Laptops
Laptops and smartphones have evolved into the bare necessities of modern life. These unique electronic gadgets are essential to your everyday activities, whether keeping track of time, attending a conference, or managing your usual responsibilities. But what happens if your favorite iPhone, iPad, smartphone, or Macbook is broken in an accident? We have fixes for your Apple and Samsung device problems, so don't worry. We are close by and promise quick resolutions to laptop, PC, or cell phone issues. We provide our top-notch services for the following devices
Products made by Apple, including iPhones, iPods, and Macbooks.
Several cell phones from companies including Motorola, Samsung, Google, LG, and others.
PCs and laptops from Sony, Dell, and HP.
Revive the Performance of your Phones
We are pleased to provide our customers with a wide range of fixes for their wonderful phones, iPods, and computer problems. Our goal is to earn your happiness. Our services are designed to fix the broken components in your gorgeous iPhone, Mac, or other mobile device or laptop so they may regain their visual appeal and perform as intended. You are welcome to see us if any of your Cell Phones and PCs have potential flaws.
Repair and replacement services for iPhones and other Smartphones' screens, cameras, batteries, speakers, microphones, and headphone jacks
fixing computer problems with the CPU,
Restoring the screen on your laptop and Mac.
Resolving laptop battery-related problems.
If you are tired of them and want a fair price, consider selling your outdated electronics, such as your current Apple phone or laptop. We'll support you.
Smartphone Repair with A Focus on Value and Customer Service
We know how crucial it is for our clients to get their devices operational again quickly. Because of this, we go above and above to offer most devices same-day repair services. We will collaborate with you to ensure you receive the most return on your investment and provide free quotes for our services. Our goal at our iPhone Repair Grande Prairie location is to give our clients the most incredible support. We have a group of educated and helpful customer care agents who will be pleased to respond to any inquiries and help you along the repair process. To maintain your gadget functioning correctly, we work hard to provide the best components and services available. We are convinced that your repair services will succeed because of our dedication to client satisfaction.
Make Sure That Your Phone is in Good Hands and Stay Connected
Our dedication to excellence, careful attention to detail, and warm customer service have made Dr. Phone Fix a leading supplier of repair and support services. We specialize in Macbooks, PC laptops, desktops, and mobile devices from Apple, Samsung, Google, Motorola, and other well-known companies. You can be sure that your device will be fixed properly since our team of knowledgeable specialists is well-educated to handle a broad range of hardware and software problems. Keep in touch at +1 780-402-7466 to learn more about our mobile maintenance and repair services for Samsung and iPhone.
Get in touch with us
11517 Westgate Dr Unit 113, Grande Prairie, AB T8V 3B1, Canada
Store Hours
Monday
09:00am - 07:00pm
Tuesday
09:00am - 07:00pm
Wednesday
09:00am - 07:00pm
Thursday
09:00am - 07:00pm
Friday
09:00am - 07:00pm
Saturday
09:00am - 06:00pm
Sunday
11:00am - 06:00pm
Ask Your Query
Free Evaluation

Save time and money by diagnosing what's wrong with your smartphone for free.

Price Matching

Get the best deal on your repair! We provide the best-in-industry prices.

Quick Turnaround

The majority of our repairs may be completed in less than 30 minutes.

Lifetime Warranty

All parts and labour involved with your repair are covered by a limited lifetime warranty!
Brands we Service
What Our Customers Are Saying
User Rating 4.9 out of 5
Excellent service , I thought my phone is wrecked but these guys fixed by phone in less than 10 minutes. Thanks and will be back 👍

Chris Lockhart

4 weeks ago

Able to fix the screen on my s22 ultra within an hour as well as install a new gel screen protector. Awesome service and fair price. Highly recommend.

Amazing!!!! Went in with my son's phone, that had not been backed up, EVER 🙄. Almost 20,000 photos and 1000 notes pretty much his whole life on there. Walked in and ask if they could do magic. OMG beyond impressed with these gentlemen they were able to repair the phone and lose nothing! Everywhere else said we needed to restore which would wipe it clean. Magic, more like miracle. Thank you so so very much!!!!

Very good customer service....showed up and within 5 mins found all the screen protector and otter box needs that I needed......also given a discount of ten dollars which was amazing and the screen protector was installed for me......thank you very much guys I will send more people your way 😀

Bradley Malcolm

a month ago

Came in, dropped my phone off, said it would be thirty minutes, came back 30mins later and phone worked like a charm. Super friendly and professional guys too!