Welcome to Our Store
Dr. Phone Fix - Leduc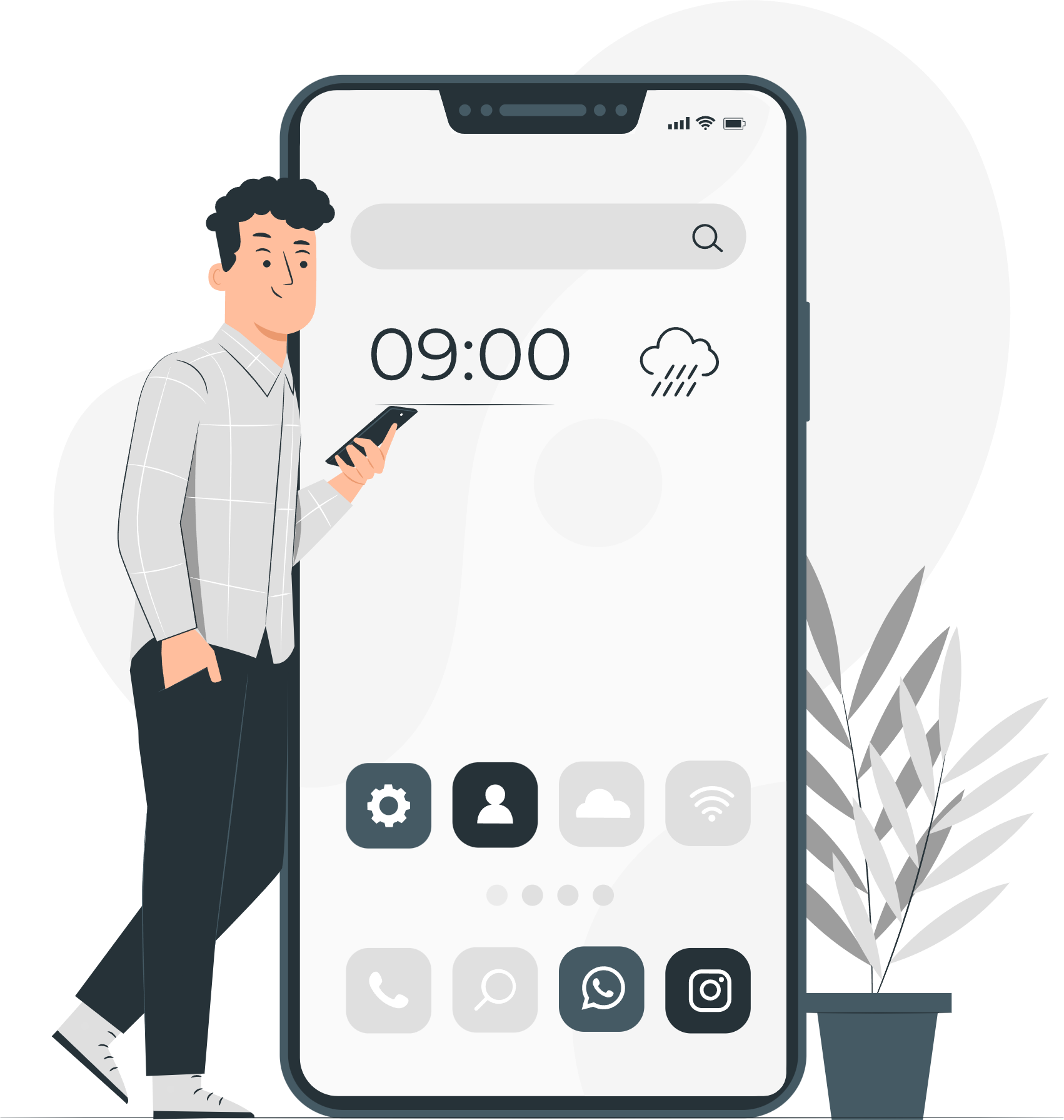 About Dr. Phone Fix - Leduc
Best Shop for Mobile and Laptop Repair Services
Dr. Phone Fix, the award-winning repair and maintenance service for Apple and other smartphones and PC laptops, offers exceptional fixes and customer service. Founded in 2019, the company has become the go-to service for repairing and maintaining both new and older phone models, from iPhones to Androids to iPads. The company restores broken screens, fixes water damage, replaces batteries, and more, with certified technicians specializing in each type of repair.
Top Quality Service From Well Trained Technicians
Dr. Phone Fix stands out for its commitment to providing the highest quality service at affordable rates. Their team of certified technicians provides accurate diagnoses, fast turnaround times, and a 100% customer satisfaction guarantee. Our friendly staff accepts your authentic problem and immediately handles it with clear understanding. With more than a decade of experience in the industry, Dr. Phone Fix is well-known for its reliable workmanship and affordable prices.
Original Components From Trusted Resources
The company has worked hard over the last 4 years to build a reputation of excellence in the mobile phone repair and maintenance industry. We take great pride in our customer service. Our technicians are careful to provide quality assurance and a limited guarantee for each job they accept, making sure you are always getting the best service possible for your smartphone and laptop repairs. Our experienced technicians are all experts in their field and use only the latest technology to ensure that your device is repaired quickly and correctly.
Guaranteed Quality Repairs
We offer a variety of repair options for all types of mobile devices, including iPhones, iPads, and other mobile phones. Whether you need a quick fix for a cracked screen, battery replacement, or even a full restoration of your device, you can trust that these shops provide superior-quality repairs. We offer professional and friendly repair services for iPhones and other Apple products. They have a wide range of replacement parts and tools, as well as experienced technicians that can help you with any repair you may need.
Don't Compromise with the Least, Always Opt for the Best
No matter where you're located in Leduc, at Dr. Phone Fix, you will find a reliable and professional mobile cell phone repair shop that can help you with all of your servicing needs. From iPhones to Samsungs and LGs, there are plenty of options available in the province. So if you're looking for a reliable and friendly repair shop, choose no one but us.
Don't Hesitate, Contact Us Now!
Too often, people are left without any knowledge of where to turn when their device needs repair. At Dr. Phone Fix, we know that when it comes to your cell phone or PCs, you want the best maintenance service possible—and that's exactly what we provide. For more information about Dr. Phone Fix or to request a free repair quote, please visit our website or call +1 780-739-0506.
Get in touch with us
5214 50 St, Leduc, AB T9E 6Z6, Canada
Store Hours
Monday
09:00am - 07:00pm
Tuesday
09:00am - 07:00pm
Wednesday
09:00am - 07:00pm
Thursday
09:00am - 07:00pm
Friday
09:00am - 07:00pm
Saturday
09:00am - 06:00pm
Sunday
11:00am - 06:00pm
Ask Your Query
Free Evaluation

Save time and money by diagnosing what's wrong with your smartphone for free.

Price Matching

Get the best deal on your repair! We provide the best-in-industry prices.

Quick Turnaround

The majority of our repairs may be completed in less than 30 minutes.

Lifetime Warranty

All parts and labour involved with your repair are covered by a limited lifetime warranty!
Brands we Service
What Our Customers Are Saying
User Rating 4.8 out of 5
Ken Reynar

in the last week

Dr phone fix exceeded my expectations. They are knowledgeable, efficient, and friendly. They solved my problem very quickly I just went there by walk-in and got my phone repaired in just 15-20 minutes. Their affordable prices and excellent customer service make them top choice for any phone repair needs.

Dr Phone Fix exceeded my expectations! They were knowledgeable, efficient, and friendly. They quickly diagnosed and resolved the issue with my phone, ensuring it was restored to its full functionality. Their affordable pricing and excellent customer service make them a top choice for any phone repair needs. Highly recommended!

Jessica Alexander

2 months ago

Excellent customer service and extremely fast repair on a Saturday no less. I dropped my phone for the 84th time and my screen was toast that I could no longer access my phone. I looked up cell phone repairs in Leduc and saw their high rating so stopped in. They replaced my screen for a very reasonable rate and it was ready in 1 hour. I can see why they have such good reviews. I would definitely recommend!

Deep Chaudhary

3 weeks ago

I would trust Nick to fix my car, relationship with my parents, diffuse a bomb- literally anything. He's a superhero. I've been here with my boo probably 7 times in the past two years, this guy is fast, efficient, easy to communicate with and very knowledgeable. I wouldn't trust my phone with anyone else, and at that price? Insane. Please don't waste your time or money going anywhere else.

Taylor Burman

2 months ago

Nick helped me today and I'm so grateful. It's been a hell of a week and I need my phone for work. The lifetime warranty without cracks or damage is a huge plus! Little pricey but as they were the first ones willing to help me I took it. Would definitely recommend.