Welcome to Our Store
Dr. Phone Fix - Lloydminster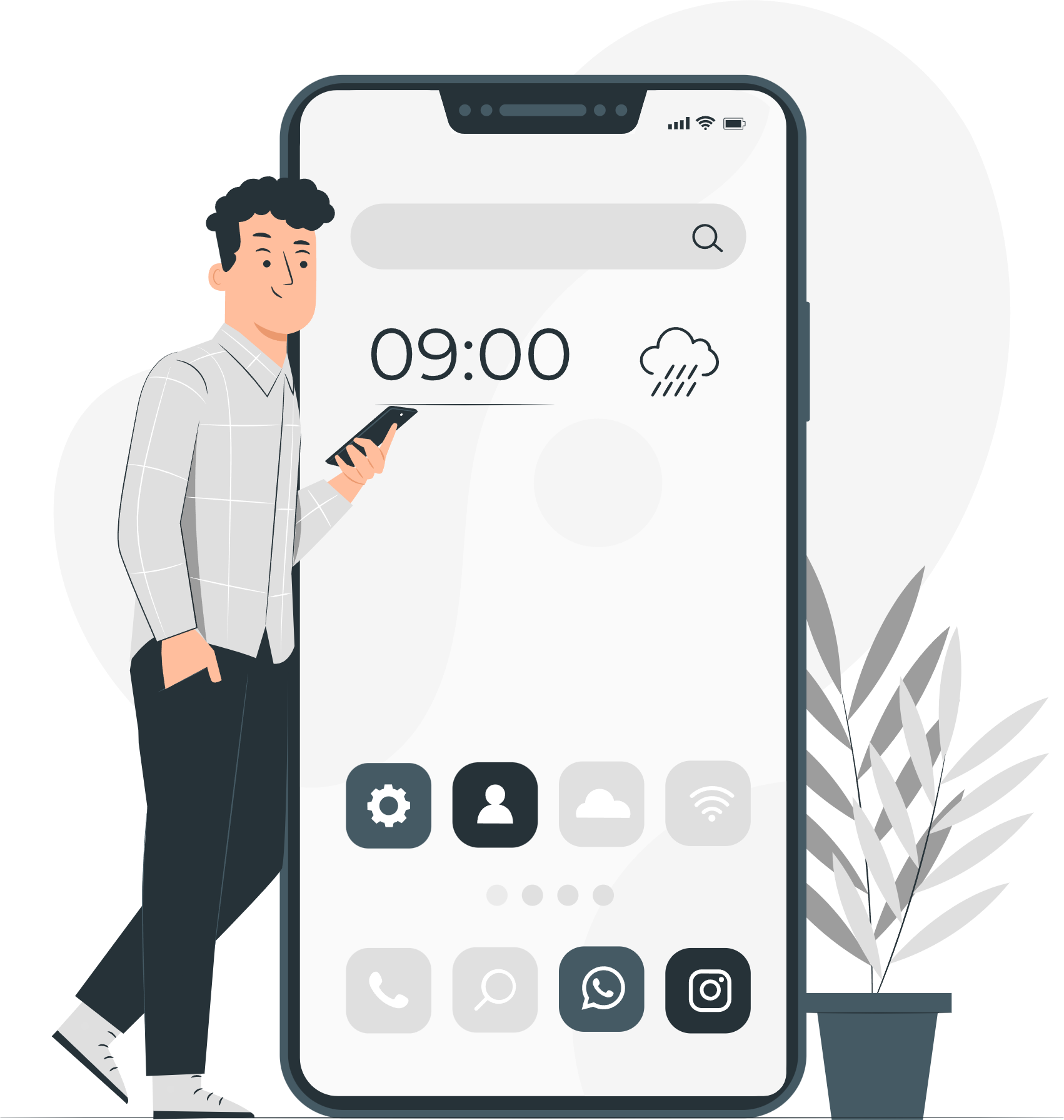 About Dr. Phone Fix - Lloydminster
Fix Your iPhones and Google Phones With Trusted Cell Phone Repair Shop
We are your one-stop shop for all of your Apple phones, and laptop maintenance needs. From iPhones to Samsung mobiles, We have everything you need, regarding repairs and replacements. And if you're not sure what problem is happening with your favorite mobile, our trained experts will help you find the issue and the right solution to fix it.
How can we help you?
Let Us Help you Find the Perfect Repair for Your Precious Mobile!
We offer services for all major brands, including Apple, Motorola, Google, and Samsung! From cracked screens to water damage, non-working speakers, and mic, and others drop by and let us help.
Fix it, Fast
Our quick turnaround time guarantees that you'll be able to use your cellphone device again in no time at all.
iPhone, Mobile, and Computer Repairs and Services
We offer repair work for a wide range of devices such as Apple Phones, watches, and laptops, plus Samsung mobiles, smartwatches, laptops, and PCs. Our offered range of different Cell Phone Repairs Lloydminster services for them includes restorations and replacements of damaged batteries, corrupted cameras, speakers, mics, headphones, and charger jacks, motherboards and other malfunctions on your device. Hence you're guaranteed to find the best mobile repair service near you that meets your needs.
Expert Mobile and Laptop Breakdown Protection
If your HP laptop or Samsung mobile suffers from any physical damage during the in-store warranty period, we'll fix it for free. Our team of experts is trained to help you find the perfect laptop in Computer repair in Lloydminster For your needs!
Get Your Apple Device Fixed
The best way to make use of your old iPhone is to get it repaired. We at Dr. Phone Fix offer the best options for phone, laptop, and Mac repairs at affordable prices.
Affordable cell phone Repair Services You Can Rely on
We offer a plethora of services that range from phone screen repairs to laptop screen replacements. We have partnered with the best suppliers in the market and make sure that you get the most affordable services for your repair needs.
Low-price Deals on Apple, Samsung, and Google Phones
If you are worried about spending too much on getting your iPhone repaired, then we have a solution for you. We offer a great deal on everything from iPad screen replacements to Macbook chargers at prices no one can beat.
Awesome Warranty
We offer a one-year warranty for all our services as well as a lifetime warranty guarantee on our battery pack replacements.
Instant Services No Appointment Needed
With our teams of experts and technicians, we can fix any device on the spot. No appointment is needed!
Sell Your Old Device For Cash
Selling your old iPhone has never been easier - just bring in your old device and we will give you a fair offer for it. We'll even take care of the whole process for you.
Need help? Ask Dr. Phone Fix
Being a Computer Repair Service in Lloydminster we make it easy to get your iPhone, laptop, or other device repaired the moment you need it. Just ask your professional technician by just dialing +1 780 875 7291 on your phone or you can drop us an email at our official email address.
Get in touch with us
7003B 44 St, Lloydminster, AB T9V 2X1, Canada
Store Hours
Monday
09:00am - 07:00pm
Tuesday
09:00am - 07:00pm
Wednesday
09:00am - 07:00pm
Thursday
09:00am - 07:00pm
Friday
09:00am - 07:00pm
Saturday
09:00am - 06:00pm
Sunday
11:00am - 06:00pm
Ask Your Query
Free Evaluation

Save time and money by diagnosing what's wrong with your smartphone for free.

Price Matching

Get the best deal on your repair! We provide the best-in-industry prices.

Quick Turnaround

The majority of our repairs may be completed in less than 30 minutes.

Lifetime Warranty

All parts and labour involved with your repair are covered by a limited lifetime warranty!
Brands we Service
What Our Customers Are Saying
User Rating 4.9 out of 5
This is the first time I've had to have a phone fixed, and the experience exceeded my expectations. The gentleman was pleasant and very helpful. He knew I was from out of town, so made sure I wasn't waiting too terribly long. This was much appreciated! He also installed the screen protector for me and was kind and easy to talk to.

Gurkaran Singh

8 months ago

Well if you are looking for some quick repairs on your broken device , this is perfect place for you all. Lifetime warranty and quick repair made my time worth visiting this cellphone repair store. Also got discounted price on accessories with phone repair. Thanks Mandeep and Sonia for your best customer service ⭐️⭐️⭐️⭐️⭐️

Ryann Lisoway

in the last week

Best place in town. They stayed late just to help us out. 10 out of 10 service. Very helpful and friendly.

Repaired the front glass on my phone. It works great and price was fair! They've also replaced my screen protector a few times under warranty- great service

kassidy myers

2 months ago

Gihan was so helpful yesterday fitting me in last minute to fix my phone screen for me! He was very helpful getting my phone done as quickly as he could with making sure every step was properly done so I wouldn't have any issues down the road. I'm so grateful for Gihans' help and patience while helping me! I will definitely be referring him to my friends and loved ones to repair broken phones.