Welcome to Our Store
Dr. Phone Fix - professional cell phone repair | Regina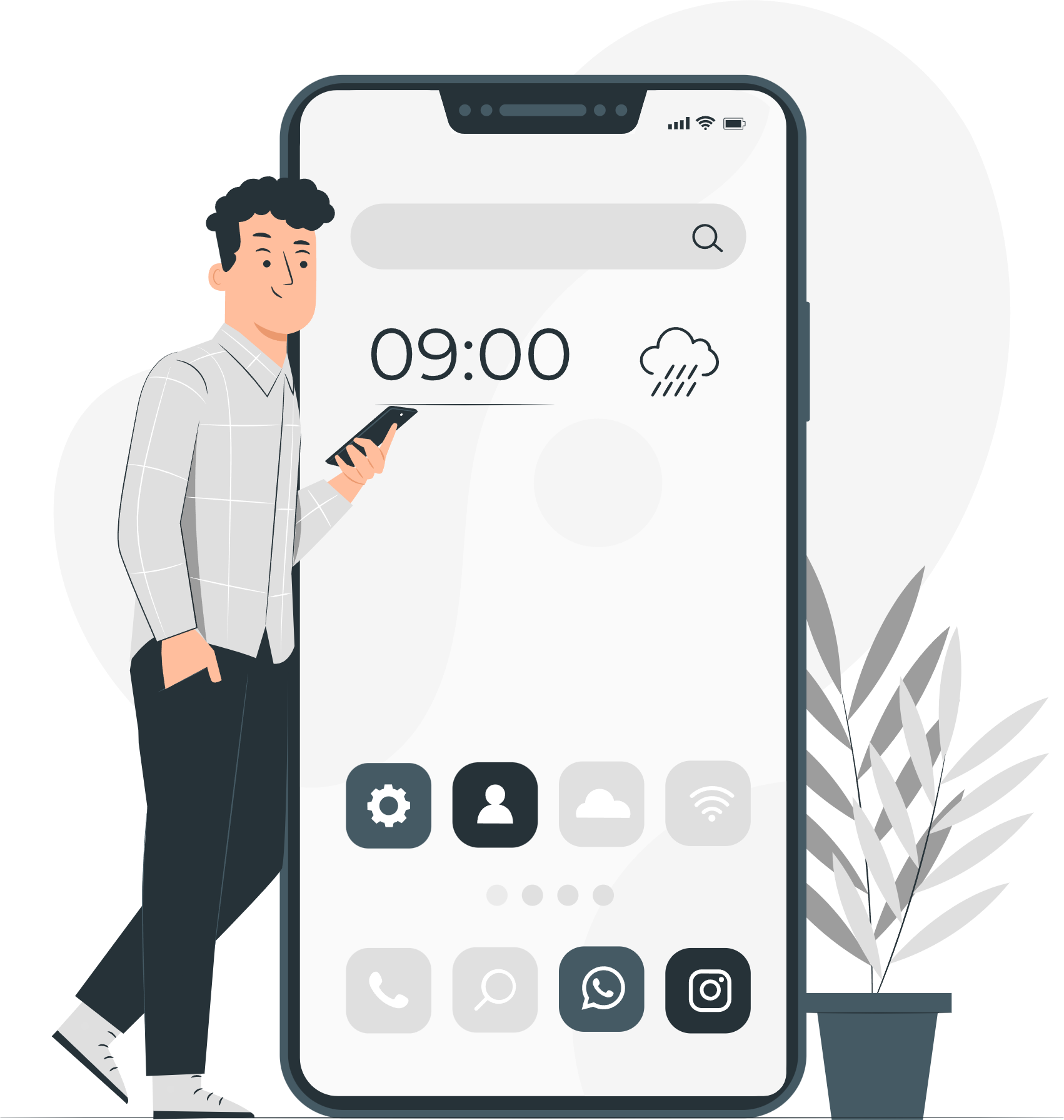 About Dr. Phone Fix - professional cell phone repair | Regina
Dr. Phone Fix- The Reliable Smartphone and Laptop Repair Shop
There is no denying that internet technology has significantly improved modern man's ability to work. Using mobile phones and computers makes it quick and easy to send audio or video messages via email or to speak with someone directly via an audio or video conversation. Finding a trustworthy and reasonably priced repair service is crucial if your smartphone or Macbook is broken or damaged. Dr. Phone Fix is one such iPhone and Computer Repair Shop in Regina where the majority of your mobile and computer issues are immediately and successfully resolved by qualified specialists. You can easily recover and restore all models of the majority of Android and Windows Phone brands here at affordable costs, making them functional once more.
Services We Offer to Our Customers
At Dr. Phone Fix Regina, we are concerned with providing a variety of fixes and solutions for HP, Dell, Microsoft, Lenovo, Huawei, Motorola, Samsung, LG, Google, and Apple cell phones, laptops, and iPads. Our highly skilled technical team can handle everything effectively, whether the problem is related to your broken screen, battery, or hardware like the charging port, headphone jack, speakers, mic, cameras, and battery. Our skilled technicians will immediately help you and solve the problem with the latest techniques in no time.
Get the Best Deals on Selling Your Old Cellphone
Buying a newer iPhone or Samsung could be an expensive deal. But if you get a reasonable price in exchange for your old mobile phone, it will be easier to buy a new one. At Dr. Phone Fix, we value every penny of your investment; We offer a reasonable amount when you wish to sell your old cell phone. If you are willing to upgrade your current Samsung or Apple device with the latest one, you are welcome to sell your old cell phone here with us, and we will pay you the best in the industry.
Choose Us as Your Local Apple Phone and Laptop Repairing Shop.
Brilliant technical staff with proper training and knowledge of handling old as well as latest cell phones, PCs, and laptop devices,
Various iPhone, Samsung, Laptops and Macbook malfunctions, one-stop fixes,
Top-tier solutions with the use of modern technology and tools
Quick response time and Superfast services
A limited-period guarantee on various replaced equipment
Quality repairs, affordable prices,
Detailed analysis, client satisfaction,
Outstanding customer service.
Our highly experienced technicians treat every item we repair carefully and respectfully, providing a world-class professional maintenance service every time. Dr. Phone Fix is the place to go in Regina, Sk if you need a desktop, laptop, smartphone, or iPhone Repair in Regina, or in need of expert technical guidance. For any queries, contact us now.
Get in touch with us
4662 Gordon Rd Unit 2, Regina, SK S4W 0B7, Canada
Store Hours
Monday
10:00am - 07:00pm
Tuesday
10:00am - 07:00pm
Wednesday
10:00am - 07:00pm
Thursday
10:00am - 07:00pm
Friday
10:00am - 07:00pm
Saturday
10:00am - 07:00pm
Sunday
Closed
Ask Your Query
Free Evaluation

Save time and money by diagnosing what's wrong with your smartphone for free.

Price Matching

Get the best deal on your repair! We provide the best-in-industry prices.

Quick Turnaround

The majority of our repairs may be completed in less than 30 minutes.

Lifetime Warranty

All parts and labour involved with your repair are covered by a limited lifetime warranty!
Brands we Service
What Our Customers Are Saying
User Rating 4.9 out of 5
Found this great little shop in Harbour Landing. I was looking for a screen protector for my daughter's iPhone mini and they had a lot in stock! Also very low priced! Great staff and very helpful!! I will be back!

Subhrajit Maity

a week ago

I recently visited Dr. Phone Fix in Harbour Landing for my iPhone 11 Pro, which wouldn't turn on. The team there was professional and efficient, diagnosing the problem quickly. They fixed my phone in no time, and it's been working perfectly since. I was impressed with their quick service and reasonable pricing.

Jeff Campbell

4 months ago

Fast, friendly service! Brought my phone in to have the camera glass replaced. They had it fixed in 30 minutes and the cost was very reasonable!

Arshdeep Singh

4 weeks ago

Great service and same day repair is really good. Staff is really helpful.

Wonderful service Nikhil and Harbhawan. Highly recommended.