Welcome to Our Store
Dr. Phone Fix - Saanich, Victoria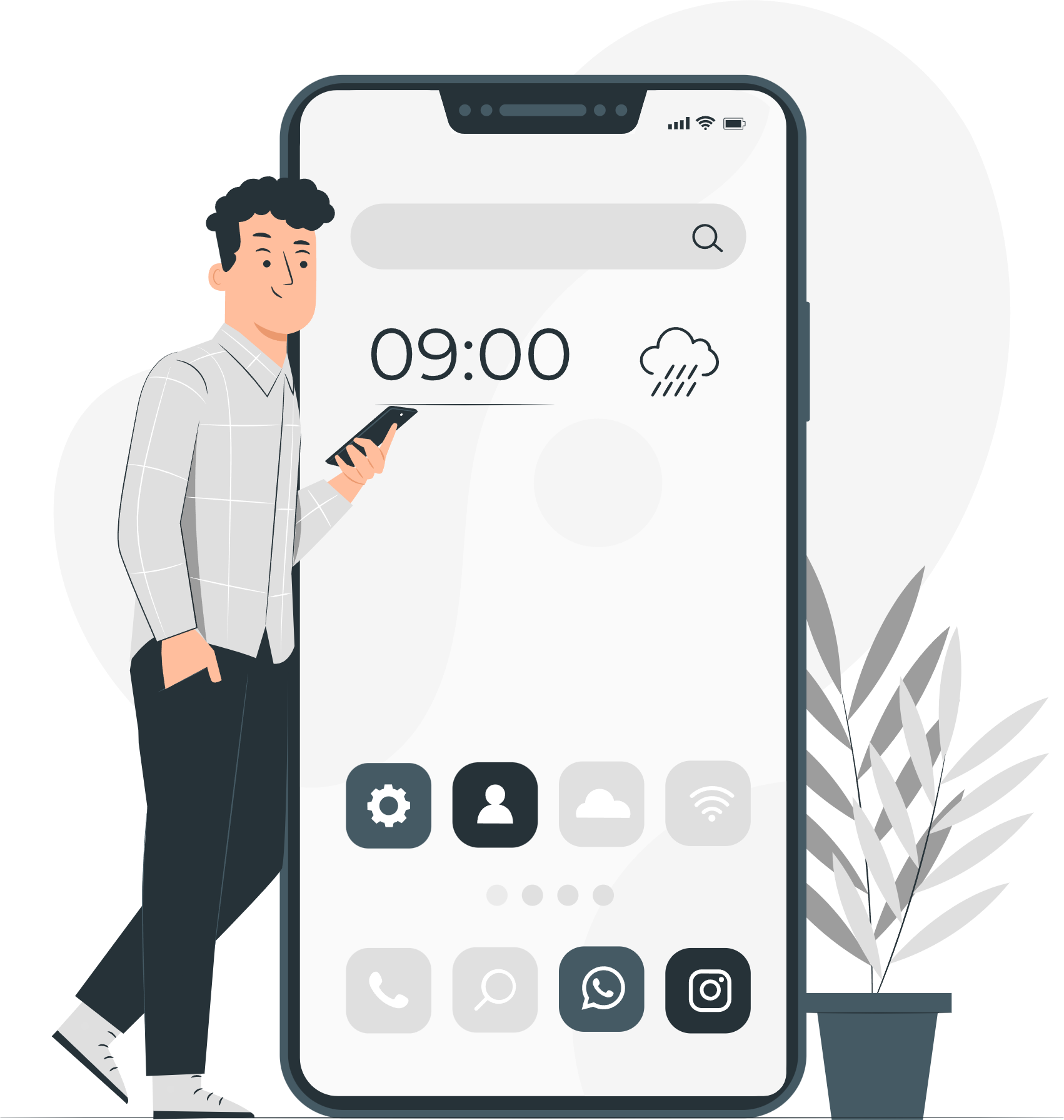 About Dr. Phone Fix - Saanich, Victoria
Largest and Fastest-Growing Mobile Phone Repair Company in Canada
Dr. Phone Fix is a reputable and knowledgeable Cell Phone Repair Service in Saanich, Victoria, for all mobile problems. Visit our outlet that is closest to you. We have trained and qualified professionals for cell phone solutions available in our storefronts. They can expertly identify the issue with your smartphone or iPhone, choose the most acceptable and cost-effective solution, and eventually attempt to cure it in minutes. You will receive updates from our customer support staff on the status of your mobile phone device service, so you won't need to worry about your phone or iPhone.
Types of Repair we offer for restoring a cell phone
Repairing a cell phone's screen
Repairs for other types of cell phones include those for the battery, charging port, water damage, camera, and other components.
Resolving iPhone Problems
Our experts will assess the condition of your iPhone and make the necessary repairs to fix any problems it may be experiencing. Our primary goal is to diagnose your iPhone properly, and we will ensure that it is done so that you won't experience the same problem again soon. We deal with practically all models of iPhones and guarantee they will function correctly when needed. We handle battery problems like iPhone camera replacement and other battery-related difficulties, including broken iPhone screens. Our specialists know how to identify the problem and work on a solution right away. When compared to our opponents, our top-grade parts restoration services stand us out of the running. We deal with any issues you could have with your iPhone due to negligence or accidentally dropping the device.
Let Us Fix Your iPads
To fix any problems your iPad may be experiencing, our experts will analyze the battery's condition and make the necessary repairs. Nearly all iPad models are treated by us, and we guarantee that they will function correctly when needed. We take care of additional battery problems, such as replacing the iPad camera, cracked iPad screens, and any other problems you might be having. Since they have the necessary expertise, our professionals can quickly identify the problem and begin to fix it.
We can resolve any computer issue
Since then, the privately held company Dr. Phone Fix has been offering high-quality repair services to locals and businesses in Saanich, Victoria, and the neighboring areas. We only focus on servicing laptops and computers, which allows us to be extremely specialized and offer the finest solutions to our clients. Our technicians are well knowledgeable about various laptop hardware setups. We can identify and fix any laptop issues. Our cutting-edge testing and repair facility allows us to quickly identify problems with your Macbook and computer and recommend cost-effective solutions.
We provide iPhones, mobile phones, iPads, Macbooks, Laptops and Computer Repair in Saanich, Victoria. We also assist our clients in selling their used cell phones and computers for fair prices. Feel free to stop by during business hours, call us at +1 778-679-1058, or email us since we adore our clients and are always prepared to fix your computer and cell phone.
Get in touch with us
4489 Viewmont Ave #103, Victoria, BC V8Z 5K8, Canada
Store Hours
Monday
10:00am - 06:00pm
Tuesday
10:00am - 06:00pm
Wednesday
10:00am - 06:00pm
Thursday
10:00am - 06:00pm
Friday
10:00am - 06:00pm
Saturday
10:00am - 06:00pm
Sunday
Closed
Ask Your Query
Free Evaluation

Save time and money by diagnosing what's wrong with your smartphone for free.

Price Matching

Get the best deal on your repair! We provide the best-in-industry prices.

Quick Turnaround

The majority of our repairs may be completed in less than 30 minutes.

Lifetime Warranty

All parts and labour involved with your repair are covered by a limited lifetime warranty!
Brands we Service
What Our Customers Are Saying
User Rating 5 out of 5
Awesome service, super reasonable prices. Sree was able to get me in same-day and put a rush order on my battery replacement. Haven't tried other phone repair places but i won't be looking any further if i need something fixed again!

The friendliest, fastest and cheapest service in town! Sree fixed my broken S20 fe screen in under 30 mins and even put the screen protector I bought elsewhere on for me! I also overheard him patiently answering endless questions from an older customer. I'd recommend him to anyone for any phone issue you might have. Thank you Sree for saving my phone and being a wonderful human being!

Matt Hackwell

a month ago

Great shop! Sree has been very helpful for me on multiple occasions. Their prices are very fair and the work is done super quick! This is my go to place for phone repair!

Kerry Patriarche

2 weeks ago

Quick and cheerful service! Very patient with me while dithering over cases. Decent price and ready when promised! All together a great experience!

Great service, very friendly and also business like and not expensive. I thought my screen was cracked but happily only the screen saver.