Welcome to Our Store
Dr. Phone Fix - Southtrail Crossing , Calgary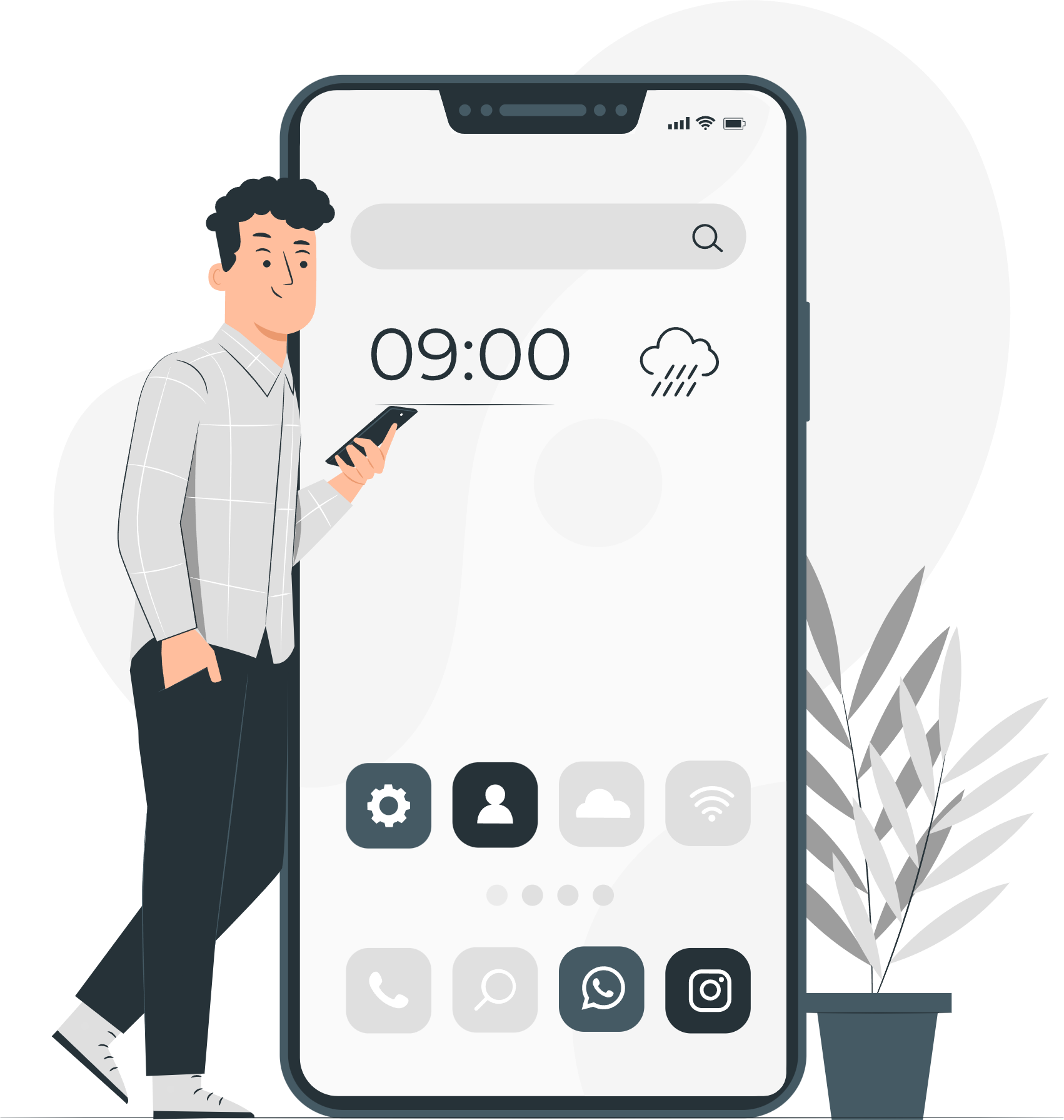 About Dr. Phone Fix - Southtrail Crossing , Calgary
Restore Your Phone With The Best Repairing Services
Being a leading mobile device repair specialist in South Trail Calgary, we provide our customers with comprehensive repair and replacement services for iPhones, iPods, Samsung, Google, and Motorola mobiles, Macbooks, Computers, and laptops from Dell and HP. Since its inception, Dr. Phone Fix has been providing top-quality laptop, PC, iPhone, and other cell phone repair services to customers in South Trail Calgary, and its surrounding areas. We leverage the expertise of our team of certified engineers and technicians to ensure that we provide the most reliable repair services for your mobile device.
Our Featured Services
We specialize in fixing and replacing hardware components such as the screen, headphone jack, charger jack, microphone, and speaker of mobiles. We also provide solutions for CPU-related issues. We use only high-quality parts and tools to ensure that our repairs are done correctly and last for a long time.
Our Mission
We understand how important it is for our customers to have their devices up and running again as soon as possible. That's why we go the extra mile to provide same-day repair services for most devices. We also offer free estimates for our repairs and will work with you to ensure that you get the best value for your money.
Our Vision
At our iPhone Repair South Trail Crossing Calgary, we're committed to providing our customers with the best possible service. We have a team of knowledgeable and friendly customer service representatives who will be happy to answer any questions and assist you throughout the repair process. We strive to offer the highest quality parts and services to keep your device running smoothly. With our commitment to customer satisfaction, we are confident that your repair services will be a success.
Get The Best Cell Phone Repair Service Experience Ever In Calgary
We are determined to provide customers with the best experience possible. We proudly offer same-day Computer Repair Services, competitive prices, and unbeatable customer support. We understand the importance of having a dependable device, and we work hard to ensure that we can get you back to enjoying your device as quickly as possible. We are proud to be part of the South Trail Crossing community and to serve the greater Calgary area with our top-notch repair services. Our experienced technicians and friendly staff are always available to answer any questions or provide helpful advice, so you can feel confident that you will get the best service possible.
Get in touch with us
4307 130 Ave SE #219, Calgary, AB T2Z 3V8, Canada
Store Hours
Monday
09:00am - 07:00pm
Tuesday
09:00am - 07:00pm
Wednesday
09:00am - 07:00pm
Thursday
09:00am - 07:00pm
Friday
09:00am - 07:00pm
Saturday
09:00am - 06:00pm
Sunday
11:00am - 06:00pm
Ask Your Query
Free Evaluation

Save time and money by diagnosing what's wrong with your smartphone for free.

Price Matching

Get the best deal on your repair! We provide the best-in-industry prices.

Quick Turnaround

The majority of our repairs may be completed in less than 30 minutes.

Lifetime Warranty

All parts and labour involved with your repair are covered by a limited lifetime warranty!
Brands we Service
What Our Customers Are Saying
User Rating 4.9 out of 5
Zahid Ali Saeed

a month ago

Hello, I would like to share my amazing experience at this phone shop. First of all, I was warmly welcomed by Mr. Khan, which was indeed enjoyable. Later, Mr. Khan fixed my phone just in thirty minutes. Timely fixation of my phone by Mr. Khan enabled me to attend my meeting. With all this in mind, I strongly recommend this place to avail excellent services and amazing store ambiance. Thanks again Mr. Khan. Keep it up!!!

sachin sadioura

a month ago

Himanshu did a great job. My phone screen was very badly damaged. I was not even able to use my phone at all. I had an important meeting and i needed it as soon as possible. But Himanshu helped me out, he fixed my phone screen in just 20 minutes. The customer service was excellent and very friendly attitude. Very quick service and best price provided. If anything again happens to my phone i am definitely coming back to this place.

Michael Larsson

2 weeks ago

Booked an appointment and went down. Got seen right away. Walked out with a working phone (battery replacement) 13 minutes later for a great cost. Now at first my iPhone did warn me it's not a real battery (obviously) but this disappeared 3 days later and I've now had the battery 5 months and it still works great.

Donna McIntosh

3 months ago

Fantastic customer service, both on the phone and in person. Khan was warm, polite and respectful as he asked about my concerns and in offering suggestions regarding what could be involved in the repair. (I was further impressed to see the way Khan interacted with a young teen as I waited.) The repair was done in significantly less time that I had anticipated and the cost was reasonable (lower than any other company I had searched). I would not hesitate in recommending Khan and the South Trail team. They will be my go-to for any future phone issues!