Welcome to Our Store
Dr. Phone Fix - Vernon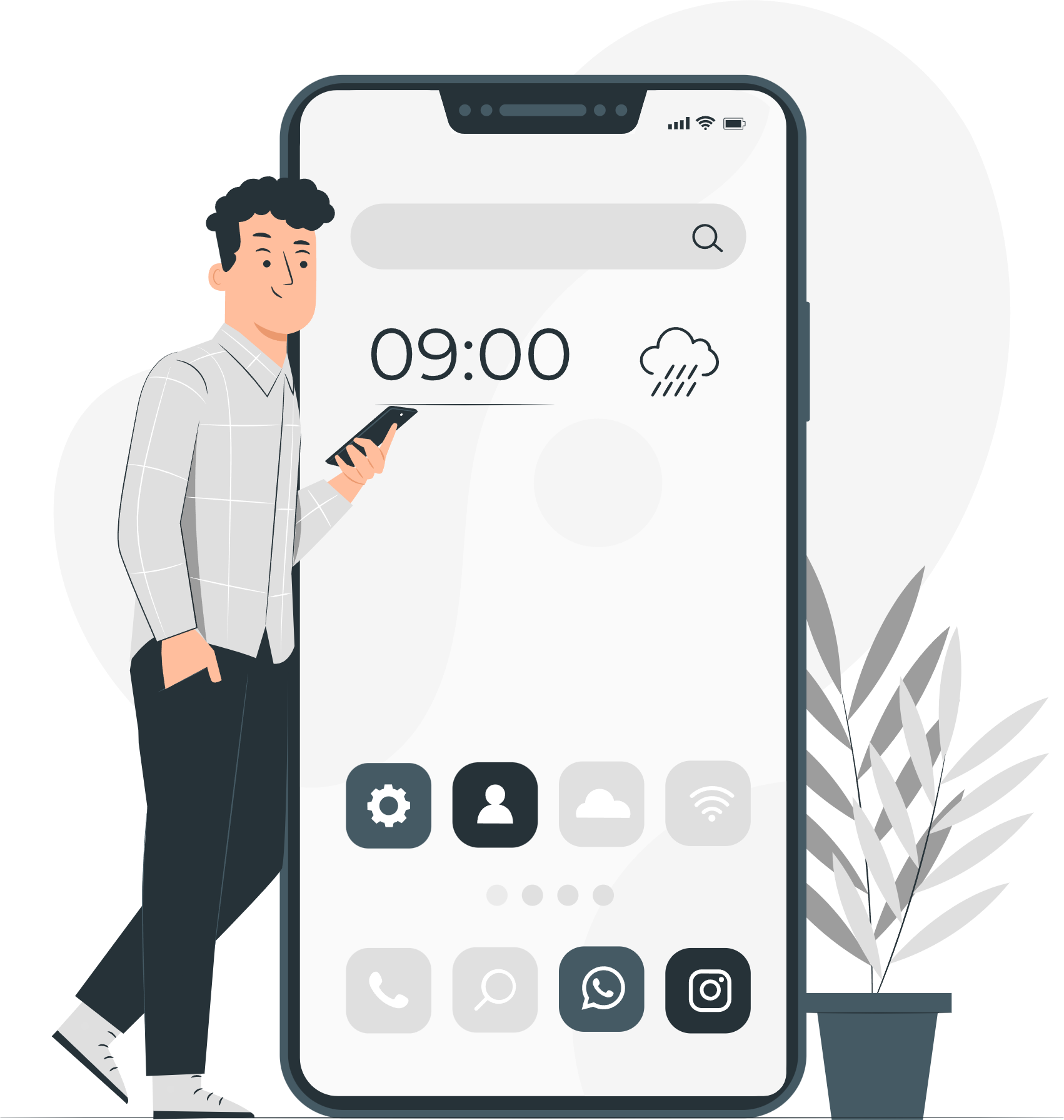 About Dr. Phone Fix - Vernon
Get the Best Experience Ever
Tired of Vernon's poor-quality repair services for your favorite smartphone? Count on the experienced professionals at Dr. Phone Fix! With the help of their skilled team, they offer efficient yet thorough fixes to get your Apple and Samsung phone functioning like new – all with a personalized touch that will leave you happy. These experts bring the knowledge and consideration necessary to ensure you never again experience cellphone downtime, whether they're changing a battery or diagnosing complicated problems.
Get Your Apple Smartphone and Laptop Fixed Quickly in Vernon
Greetings with Dr. Phone Fix, your one-stop destination for all fixes on laptops, Android, and Windows-based phones. Since we are a skilled service provider in this industry, no other businesses can match the quality and convenience that we provide for our clients. We are the go-to location for anybody wishing to swiftly restore the functionality of their iPhones, iPads, and PCs thanks to our distinctive combination of first-rate service and cutting-edge technology.
Trustworthy and Reliable Local Repair Store
Equally remarkable is our dedication to providing excellent customer service. Our Cell Phone Repair team is always available to respond to any inquiries you might have and offer tailored advice depending on your specific phone or laptop and servicing requirements. There has never been a better time to fix your computer with all our accessible locations across Canada!
Revive the Performance of your Phones
You can address your smartphone, and computer repair requirements met at Dr. Phone Fix. No matter what brand or model of gadget you have, we can guarantee you that, as a proven expert in the sector, our services are unmatched. We're committed to giving you an outstanding experience every time you visit us. We've covered you from start to finish, from our helpful personnel to state-of-the-art repair equipment. You can choose us for
Experienced technicians
Fast and reliable service
Quality workmanship
Competitive Pricing
Top-notch customer service
State-of-the-art tools
Quality guaranteed
Wide variety of repairs
Buy or Sell Old Samsung Smartphones and Laptops at highly affordable prices
Where Can I Get My Smartphone Repair in Vernon
Regarding your MacBook or cell phone, we at Dr. Phone Fix know that you want the best service available, and we deliver just that. To ensure that your phone is fixed fast and accurately, all of our knowledgeable technicians are certified specialists in their fields and only employ the most recent technology. We consistently go above and above for our clients because we don't think that offering excellent customer service should ever be a compromise.
Call (250) 503-2202 to reach our helpdesk for additional details. Stop waiting right now. With our assistance, you'll be able to quickly get your smartphone and Computer fixed in Vernon, Canada, and get it back to running perfectly. You can rely on us to complete the task correctly, whether you need a rapid fix right away or assistance with a software issue.
Get in touch with us
4400 32 St Unit # 550, Vernon, BC V1T 9H2, Canada
Store Hours
Monday
09:00am - 07:00pm
Tuesday
09:00am - 07:00pm
Wednesday
09:00am - 07:00pm
Thursday
09:00am - 07:00pm
Friday
09:00am - 07:00pm
Saturday
09:00am - 06:00pm
Sunday
11:00am - 06:00pm
Ask Your Query
Free Evaluation

Save time and money by diagnosing what's wrong with your smartphone for free.

Price Matching

Get the best deal on your repair! We provide the best-in-industry prices.

Quick Turnaround

The majority of our repairs may be completed in less than 30 minutes.

Lifetime Warranty

All parts and labour involved with your repair are covered by a limited lifetime warranty!
Brands we Service
What Our Customers Are Saying
User Rating 4.9 out of 5
Lynne Johaneson

in the last week

I hand the best service with Anand. He cleaned my phone and installed a replacement screen protector with no hassle. I recommend this business to all my friends and family. But today is really special.

My kid and yes myself can be rough on our phones!! Anytime one of our phones break, this is the place to go!! Top notch! Professional, down to earth, friendly, and quality workmanship!! 5 stars all day long!!

Perfect service thank you for all your help. Fixed my phone within 10 minutes Nad don't even charge too much

Polite, knowledgeable staff. Excellent service. Replaced our iPad screen for us and had it complete in a couple of hours. Reasonable repair cost. I'm very happy and I would recommend them!

Claydin Obrigewitch

a month ago

Absolutely amazing customer service. I believe the man's name was Milan and the customer service was above and beyond. I showed up 45 minutes to close with a smashed camera and he had me all taken care of in less than 30 minutes. Highly HIGHLY recommend this place for all your phone fix needs.