Welcome to Our Store
Dr. Phone Fix - East Mississauga, Ontario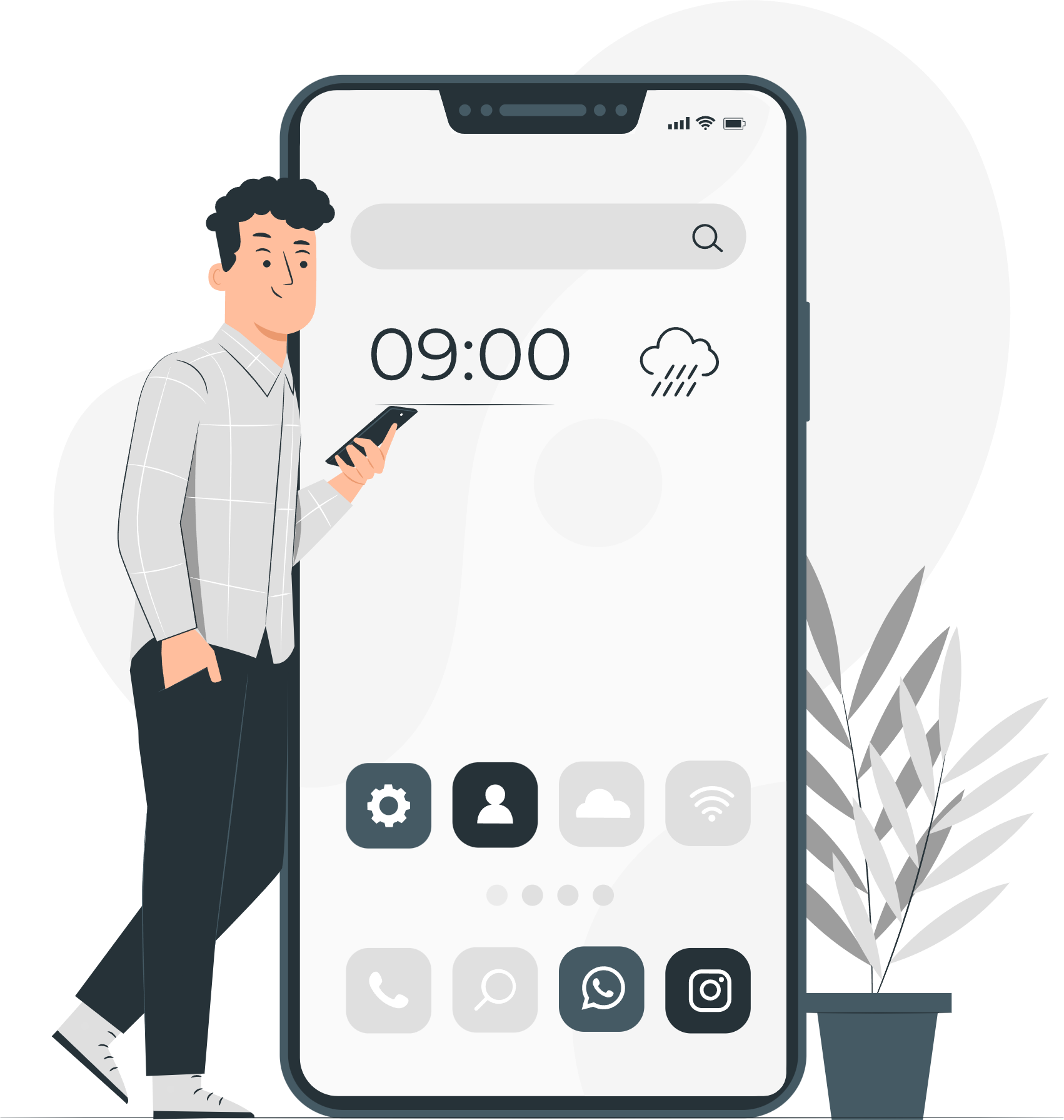 About Dr. Phone Fix - East Mississauga, Ontario
Numerous Computer Problems, Single-Stop Solutions
Your Computer or laptop is essential to fulfilling most of your routine business or study tasks. If it undergoes any failure, you must find out the best renovation and repair centers for your favorite computer to return it to working condition. However, so many stores are available on the market that claims to be the best service store for your MacBook. But you should choose the one which not only offers expert services but also ensures the safety and security of your data. At Dr. Phone Fix, we value your money and time and respect your privacy, hence offering quality and secure recovery of your various computer-related issues in a specific manner.
Keep Your Mobile or iPhone Up To Date with the Best Cell Phone Repairing Team.
In this age of selfies and social media, a single day without your phone can lead to many disappointments. If your lovely smartphone or laptop gets harmed due to any reason, you may face multiple communication issues and feel isolated from the world. Therefore, fix your Android and Windows phones with Dr. Phone Fix as soon as you encounter any discomfort with your phone. Whether it is a damaged mobile screen or any other matter related to the battery, mic, speaker, charging port, camera, etc., our specialists will correct it in no time for you, and you can use it again like before.
Our extensive selection of mobile and computer repair services includes:
Cracked or damaged screens on your valuable phone and laptop
A broken headphone jack and charging port
Defective speakers, cameras, microphones, and batteries
Issues with the CPU and motherboard
Repair and replacement of your PCs' and smartphones' faulty components,
Sell your used laptops, iPhones, iPads, and Samsung mobiles at the best prices,
Same-day services from experts.
Excellent Services at Affordable Prices
Being one of the leading smartphones and Computer Repair in Mississauga. We take great pride in going through the details of each minor to the major problem with your phones and laptops. We understand the significance of client satisfaction. We only end up with your project once you will be satisfied and tell us that whatever corrections or repair jobs we have done are acceptable. Because of this, we work hard to offer the best cell phone maintenance services in East Mississauga, Ontario. We pledge to offer our clients the highest caliber, maintenance, and repair work at reasonable costs. All you get only for a minimal price that easily fits in your pocket.
Let Our High-Quality Repair Services Restore Your Broken Mobile and PCs
For all your Mobile Device Repair needs, go to Dr. Phone Fix in East Mississauga, Ontario. We specialize in fixing Apple products like Apple, Samsung, Google, Motorola, and other smartphones, MacBooks, and desktop and laptop computers from HP, Asus, Dell, Sony, and Dell. With our top tech services and knowledgeable team we are ready to help you 24*7*365 with every hardware and software-related problem of your smartphones and PCs. Furthermore, we provide fixes for problems with CPUs and smartwatches.
Get your damaged or non-working smartphone and computer systems functioning like new. You just need to call our super-expert technicians at +1 647-331-8449.
Get in touch with us
925 Rathburn Rd E Unit B4C, Mississauga, ON L4W 4C3, Canada
Store Hours
Monday
09:00am - 07:00pm
Tuesday
09:00am - 07:00pm
Wednesday
09:00am - 07:00pm
Thursday
09:00am - 07:00pm
Friday
09:00am - 07:00pm
Saturday
09:00am - 06:00pm
Sunday
11:00am - 06:00pm
Ask Your Query
Free Evaluation

Save time and money by diagnosing what's wrong with your smartphone for free.

Price Matching

Get the best deal on your repair! We provide the best-in-industry prices.

Quick Turnaround

The majority of our repairs may be completed in less than 30 minutes.

Lifetime Warranty

All parts and labour involved with your repair are covered by a limited lifetime warranty!
Brands we Service
What Our Customers Are Saying
User Rating 4.9 out of 5
Exemplary service! I brought my phone in to have the screen replaced. Not only was the service top-notch, but the cost was far cheaper than I expected. In less than an hour my phone was back to new. Excellent service, excellent price. If you need your phone fixed, or any other device for that matter, bring it here.

What an amazing company. They responded almost immediately to my inquiry about service for my S215G. The following morning I received a call about the services and prices. Amazing service person Ishika had my phone working like new with a new battery installed and a new charging port. Thank you!

Janani Ravichandran

4 weeks ago

Ishika's phone service was outstanding. The staff replaced my screen flawlessly in just 30 minutes, leaving my phone looking and functioning like new. Their efficiency and expertise were impressive, making the overall experience exceptional. I highly recommend their service for quick and reliable screen replacements.

Portia Casso

2 months ago

Extremely pleased! My son's phone camera wasn't working and I had it replaced. I was given the choice of OEM quality or aftermarket, but being an old phone I went for the latter. The part arrived in a couple of days and everything went smoothly. Very friendly service, and fair assessment and prices. These guys are good!

Amazing service. I gave them 2 phones to fix for me. One phone was bent completely , they tried they best for 2 days. They could not fix it which was not surprising considering the damage. I was not charged any money for they effort and time spent . I was very pleasantly surprised. Excellent communication.