Welcome to Our Store
Dr. Phone Fix - Kamloops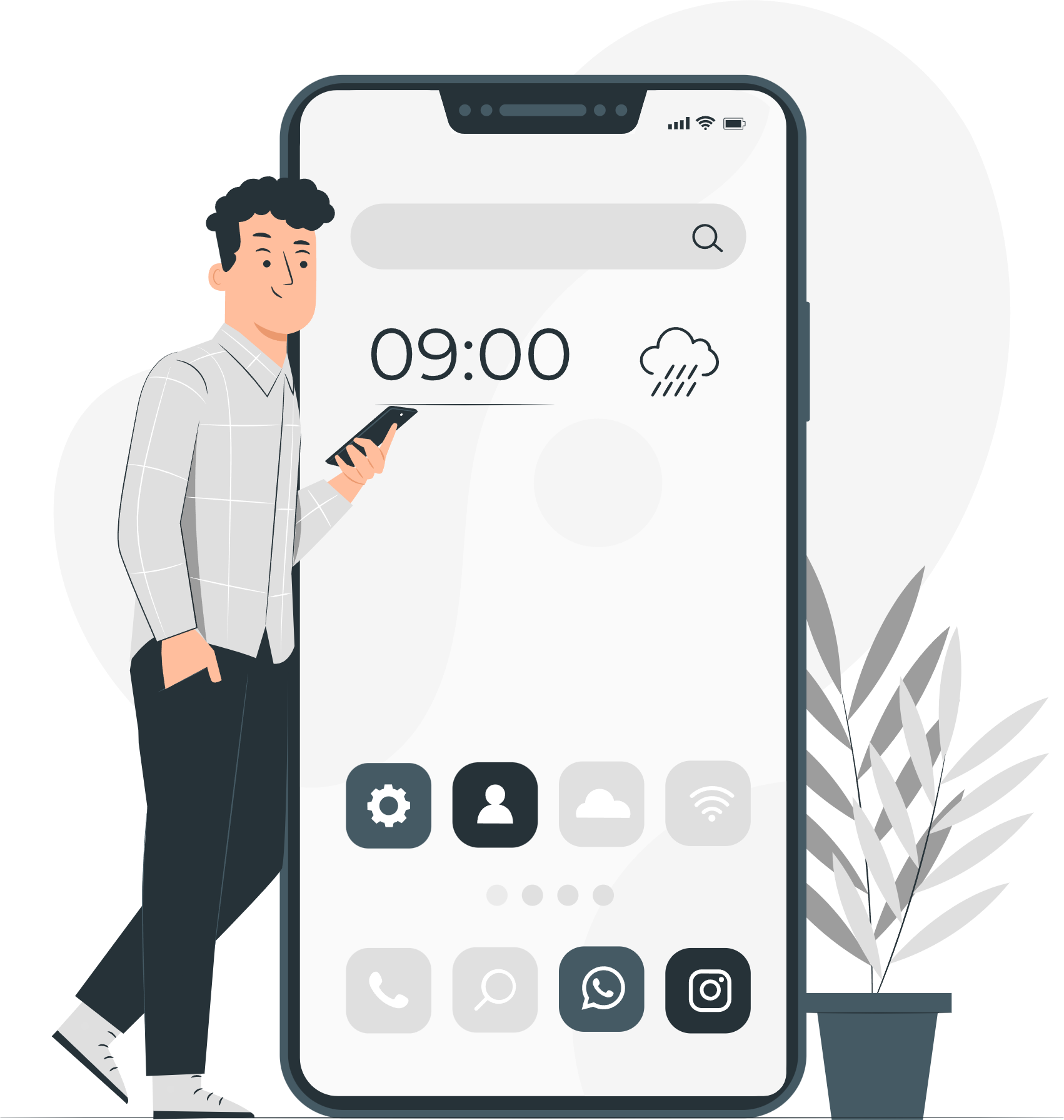 About Dr. Phone Fix - Kamloops
We are the number one option for clients because we offer the best Laptop and MacBook Repair Services in our region. Get the highest-quality services at the most affordable rates by contacting us for phone and tablet issue fixing in Kamloops! We undertake problem-solving for Windows and Android smartphones, iPods, Computers, MacBooks, and laptops. Our dedication, customer support, quality standards, and work perfection make us different from others.
Services Offered by Dr. Phone Fix
We provide All Brands cell phone and laptop repair services and offer a comprehensive range of damaged part replacements, upgrade services, and friendly customer service. We guarantee you a service that stands out in terms of quality, reliability, honesty, and privacy. At our smartphone computer fixing store, what makes us different from other related service providers in the scenario are speedy repairs, outstanding services, and convenience.
Find Top Tire and Quick Solutions
iPhone repair is a great way to keep your Apple phone secure and up-to-date. Technical staff at Dr. Phone Fix can fix any issue with your phone, ranging from cracked screens to battery issues. Professional iPhone renovating technicians will be able to diagnose the problem and provide you with a timely solution that will restore your iPhone to its original condition. You can get your iPhone fixed quickly and conveniently with our premium iPhone repair service in Kamloops.Samsung Phone Repairs can be complicated, so you must choose a skilled technician familiar with Samsung devices. Our highly skilled and proficient technicians can repair your Samsung phone quickly and efficiently.
Best Laptop Repair Services in Kamloops
We specialize in servicing and repairing all brands of desktop computers. Whether you use your laptop for business, pleasure, gaming, home theatre, or any other circumstance, our expert technicians will be happy to diagnose and remedy any problems you might have. We have significant experience, and good technicians can tackle computer repair, new computer setup, software and system upgrades, network problems, printers or peripherals (batteries, keyboards, etc.), virus removal, and other computer problems
Repair or upgrade all Laptops - including Dell, HP, Sony, Macbook, etc.
Virus & Spyware Removal
Software and hardware diagnostic services
Repair and replacement of faulty components
Updates of the operating system, drivers, and software
Software installation and configuration
Printer and monitor diagnostic and repair
Connect with the Leading Mobile and Computer Repairing Store
Connecting with our outstanding computer and phone-related problem-solving services is a straightforward process.
Pick up your phone and dial +1 236-425-3454, Or login to our home page to get the number and email address.
Once you're connected, one of our skilled technicians will ask about your problem, and you must explain the nature of the repair service you need.
Bring your phone or laptop to the store and enjoy the same-day service. If damage is significant and needs a detailed examination and a more extended procedure to get fixed, submit your device. Once the job is done we will inform you to collect your renowned phone.
Get in touch with us
450 Lansdowne St Unit 230, Kamloops, BC V2C 1Y4, Canada
Store Hours
Monday
08:30am - 06:30pm
Tuesday
08:30am - 06:30pm
Wednesday
08:30am - 06:30pm
Thursday
08:30am - 06:30pm
Friday
08:30am - 06:30pm
Saturday
09:00am - 06:00pm
Sunday
11:00am - 06:00pm
Ask Your Query
Free Evaluation

Save time and money by diagnosing what's wrong with your smartphone for free.

Price Matching

Get the best deal on your repair! We provide the best-in-industry prices.

Quick Turnaround

The majority of our repairs may be completed in less than 30 minutes.

Lifetime Warranty

All parts and labour involved with your repair are covered by a limited lifetime warranty!
Brands we Service
What Our Customers Are Saying
User Rating 4.8 out of 5
Karmen Zivanovic

a month ago

Sugar, thank you very much for your friendly customer service and fixing my note 10 plus TWICE.... Highly recommend this store..... I am truly impression with the recommendation of getting a new battery, a case and making my phone all brand new. Please give this gal a call when my screen protector is in too😁😁😁 Cheers... Thanks again 🙏🙏🙏

I called around for a back glass replacement and Dr.Phone was the cheapest and quickest. What was quoted online as $150 from a random source was $50 in-store. An amazing company with great staff, I will come back as often as my phone breaks. Siwa was awesome!

Excellent store! Very friendly service. Very patient. Takes time to assist you and understand your needs. Bought a lifetime warrantied screen protector, have had it replace twice, about to get a third with no hassle whatsoever. Will be a continuous customer....

Marina cantin

2 weeks ago

Awesome job and very quick service have had my screens fixed and charger port aswell awesome and best prices In town aswell

Joshua Tuason

4 months ago

Sager was a great help. I broke my phone screen and needed it fixed asap as I was travelling today and he had it done in 15 minutes. Very happy with the service