Welcome to Our Store
Dr. Phone Fix - Maple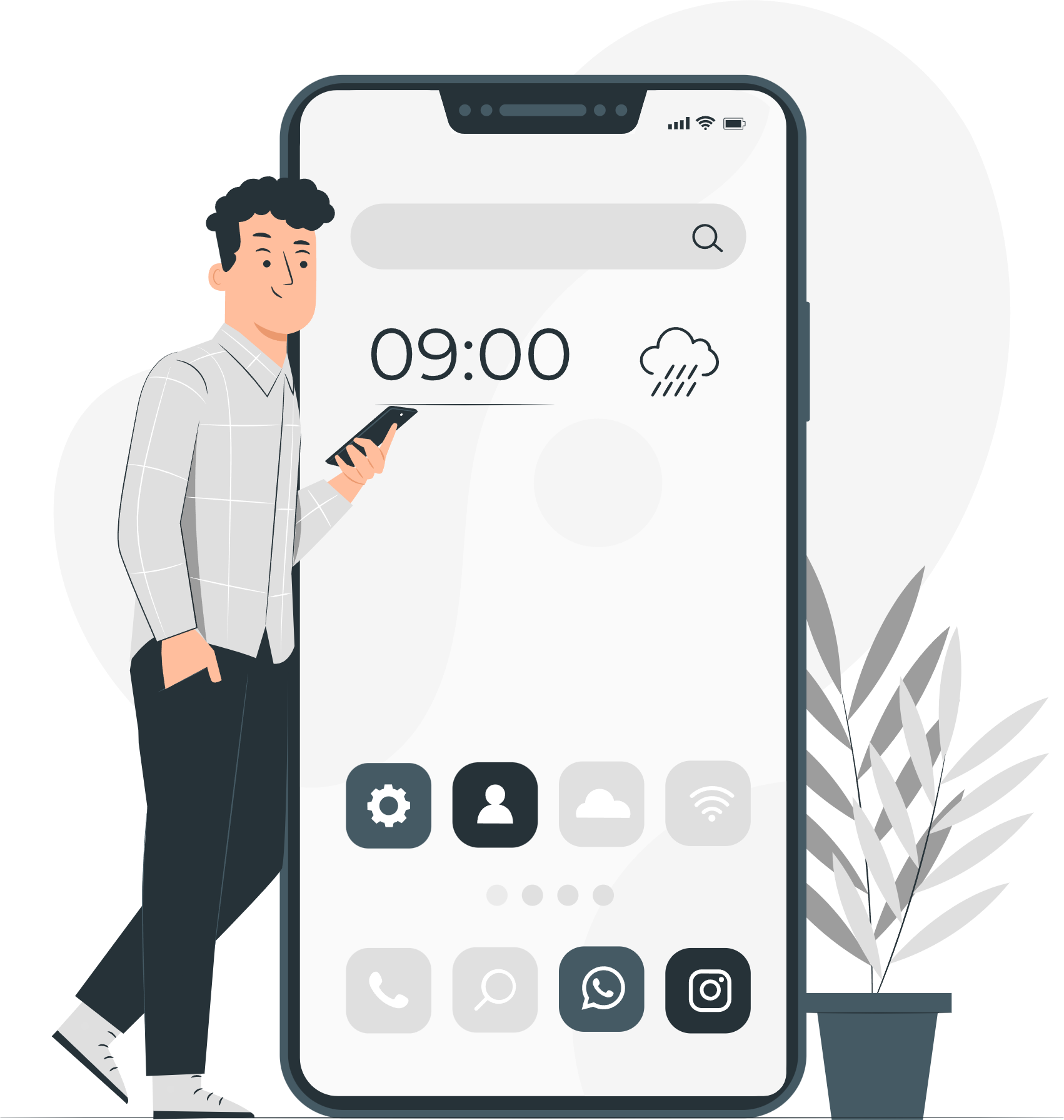 About Dr. Phone Fix - Maple
We Specialize in Repairing Laptops and Cell Phones.
Our cellphone repair shop in Maple has a staff of qualified technicians and repair specialists with specialized knowledge, technical abilities, and access to cutting-edge equipment. We stand out from the competition by offering our customers the quickest and most economical services. Since we know the importance of your time, we make every effort to repair your iPhone as swiftly and expertly as possible. We fix all the most recent and well-liked iPhone models, smartphones, laptops, tablets, computer devices, and Mac Pros.
Bring your iPhone, MacBook, Smartphone, Laptop, and iPad to Us and Get A Quick Fix!
Depending on the damage complexity, many iPhone fixes only need an hour or less. But, we can comprehend and repair iPads, mobile phones, and laptops with problems of any severity. You can count on Dr. Phone Fix as your go-to source for various cell phone and Laptop repairs if you need a quick fix for a broken one. Our professionals efficiently identify the issue and go above and above to repair your phone and PC rapidly. We aim to assist individuals by offering outstanding service and skilled repairs utilizing only the best components available.
Get Immediate Assistance For Your Apple Laptops and Mobiles
Keeping your Mac laptop and iPad is essential to keeping them functional and extending their longevity, so you are able to get maximum use out of them. We can assist you in determining what needs to be fixed in your branded phone or laptop and offer the highest calibre maintenance services by taking advantage of our free quotes and advice. Our quality iPhone Repair Store in Maple offers sophisticated techniques and has years of experience resolving hundreds of MacBook repair problems.
HP laptops or Samsung Smartphones not Working Properly? You can Rely on Us.
You cannot do anything extraordinary to prevent your PCs or smartphones from breaking down or keeping up with operations. Laptops and phones have become vital components of our daily lives. Hence, if your computer breaks down for any reason, such as a cracked screen, damaged buttons, or a motherboard that isn't working correctly, we start with a free consultation and end with the finest MacBook fixes and care to make sure you have it back in the best condition possible.
Top Phone and Computer Repair Shop in Maple
Our skilled experts are prepared to assist you with anything from software updates to hardware fixes for any brand of laptop or cellphone. You can access our services for various models of smartphones and laptops. We have a history of delighting clients with our computer restoration services. We carry out repairs utilizing top-notch equipment and cutting-edge methods— all of the factors related to this service, who carry them out flawlessly and affordably. You no longer need to look for Cellphone Repair simply get in touch with our team, and we'll be happy to help you.
Get in touch with us
1490 Major MacKenzie Dr W D13, Maple, ON L6A 4H6, Canada
Store Hours
Monday
09:00am - 07:00pm
Tuesday
09:00am - 07:00pm
Wednesday
09:00am - 07:00pm
Thursday
09:00am - 07:00pm
Friday
09:00am - 07:00pm
Saturday
09:00am - 06:00pm
Sunday
11:00am - 06:00pm
Ask Your Query
Free Evaluation

Save time and money by diagnosing what's wrong with your smartphone for free.

Price Matching

Get the best deal on your repair! We provide the best-in-industry prices.

Quick Turnaround

The majority of our repairs may be completed in less than 30 minutes.

Lifetime Warranty

All parts and labour involved with your repair are covered by a limited lifetime warranty!
Brands we Service
What Our Customers Are Saying
User Rating 4.9 out of 5
nandini nayyar

3 weeks ago

These guys are the best always on any location. They always put my glass protector in a perfect way but this time my screen was broken underneath and they fixed it in like 25 minutes and also put the protector on again. Thank you again guys for everything you do for your customers.

Was recommended by a friend and these guys did not disappoint! Amazing customer service and they know their stuff! Cleaned my phone so now charger is working. Definitely recommend. Danesh helped me at the store so if you go and you see him you are in good hands!

Patrizia Aiello

4 months ago

Very amazing customer service! I did not expect me experience here to go very well. My daughter bought an iphone 11, and a nice guy named Dinesh helped her set it up and we had a very damaged ipad and they fixed it very well in only 1 day. Amazing. From now on i will come here everytime i have a problem with iphones, ipads, etc.

Highly recommend this place! The back of my phone was shattered to pieces, called around a bunch of places and was told it would take one to two days And the prices that were quoted to me were crazy, gave this place a call said they could take me in right away, and there would fix my phone same day in just a couple of hours, and the price was great compared to others! The gentleman Dinesh that works here and helped me out was very pleasant And got the job done great!

Brought my daughters phone in to repair a very damaged screen. Excellent service. Fair price. Looks better than new. Also provided discount on a new case as well. Fixed within half an hour. Will definitely come back if need repairs to any device. They also sell unlocked phones at good prices so if you need an upgrade and don't want to be on the new tabs and higher rates plans like all the carriers are now doing consider them for an unlocked phone. If they don't have what you are looking for they will try to get it for you.