Welcome to Our Store
Dr. Phone Fix - Vaughan , Ontario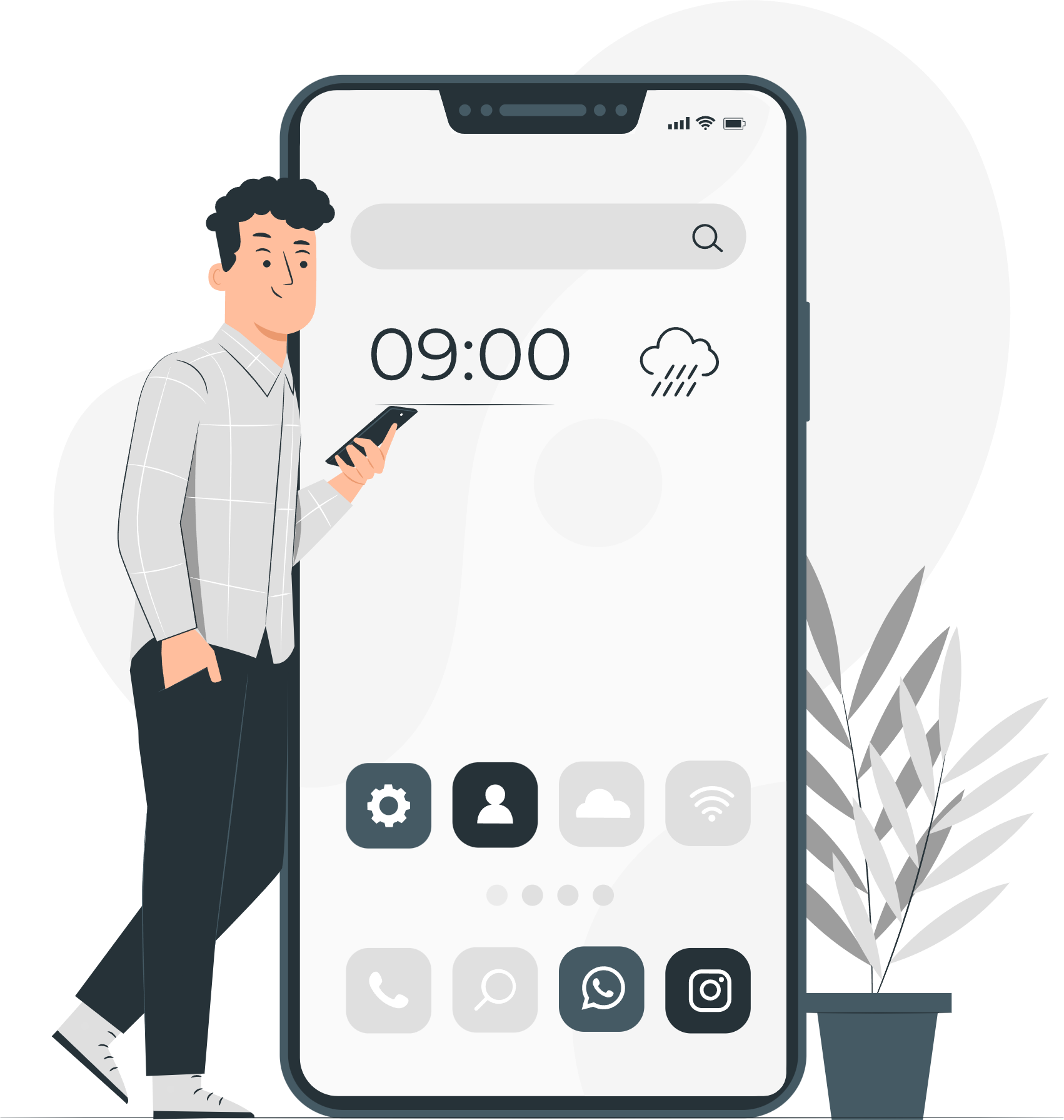 About Dr. Phone Fix - Vaughan , Ontario
Find the Best Solutions for Your Non-working iPhones and iPads
Always trust Dr. Phone Fix, the highly affordable and quality Apple laptops and phones repairing and restoring services provider near you in Vaughan, Ontario. Never compromise with the least, but choose the best for your expensive iPhone's servicing and maintenance. For every repair, we only utilize components of the highest calibre, and we offer the finest warranty in the business to guarantee the quality of our work.
In terms of experience, work product, and component quality, Dr. Phone Fix is unrivaled when it comes to iPad Repairs Service. We disassemble each iPad with the utmost care, install new components, and reassemble every device in accordance with manufacturer specifications. We treat every iPad as if it were one of our own.
Get Your Laptop and PCs Fixed with Top Tire Solutions
Have you encountered a laptop issue? Have you damaged your phone? We are aware of the suffering you go through when your phone breaks. Dr. Phone Fix provides professional Cell phone and Computer Repair Services in Vaughan, Ontario, and has a 24/7 service. We have a loyal following because of our reasonable prices and reliable staff.
Superfast Services
Most repairs are finished in less than 24 hours, and damaged screen repairs are completed the same day! High-level repairs like liquid damage may require more time. We take great pleasure in our swift turnaround times. However, occasionally, because of a large volume of repairs or a limited supply of parts, our turnaround times may be prolonged.
High-Quality Replacement Parts
Wherever feasible, we only employ parts of the highest class. We will purchase OEM components from the same factories that make the parts if the original parts are not readily available in order to provide the best alternative. We will let you know what kind of replacement parts are used during repairs.
Exceptional Mobile Phone Repair Service
We offer first-rate customer service, meticulous attention to detail, and prompt fixes for various well-known laptop and smartphone brands at our nearby computer repair. Our customers are always our primary concern since we are passionate about giving them the most remarkable customer service experience possible. Our Vaughan, Ontario, iPhone Repair procedure is made to be quick, effective, and reasonably priced.
The greatest location to trade in old phones
The ideal shop in Vaughan, Ontario, to sell your used phones and computers at the best prices is Dr. Phone Fix. We assist you in obtaining the most excellent price when reselling your old laptops, iPods, and cell phones.
Contact Us For Speedy, Simple, And Personalized Support
Contact us at +1 647-466-9115 right now if you're stranded and need to know to whom to turn for help with your iPhone or if you simply want some assurance that your data is secure while we fix your cell phone or PC in Vaughan, Ontario, from the beginning to end, everything will be handled by us. For quick, simple, and discrete transactions, call us at any time of day or stop by our store Monday through Saturday with your smartphone or computer.
Get in touch with us
8282 ON-27 Unit- 6, Woodbridge, ON L4H 0T2, Canada
Store Hours
Monday
09:00am - 07:00pm
Tuesday
09:00am - 07:00pm
Wednesday
09:00am - 07:00pm
Thursday
09:00am - 07:00pm
Friday
09:00am - 07:00pm
Saturday
09:00am - 07:00pm
Sunday
11:00am - 06:00pm
Ask Your Query
Free Evaluation

Save time and money by diagnosing what's wrong with your smartphone for free.

Price Matching

Get the best deal on your repair! We provide the best-in-industry prices.

Quick Turnaround

The majority of our repairs may be completed in less than 30 minutes.

Lifetime Warranty

All parts and labour involved with your repair are covered by a limited lifetime warranty!
Brands we Service
What Our Customers Are Saying
User Rating 4.9 out of 5
Elizabeth Martinez (MilgrisLiz)

2 months ago

Phone is good as new and she did same day service. Thank you Dhaarna. Greatly appreciate it.

Joseph Cariati

2 months ago

Ritik did amazing work on my phone. V with knowledgeable service to boot.. Any time you need to get your phone fixed, go over to them.

Nicole Reynolds

2 months ago

Fantastic service from Dhaarna today, she found me the exact case and tempered for my new work phone and set everything up. She was very efficient and extremely pleasant. Great job, thank you!!

Had the pleasure of dealing with Harleen today to have my samsung 20note ultra phone screen repaired in under an hour!! Great service, I highly recommend!

neha chemmanoor

2 weeks ago

I broke my Mac book screen, and they were able to fix it without even a little mistake. It was such a good experience! Highly recommend.