Welcome to Our Store
Dr. Phone Fix - North Saskatoon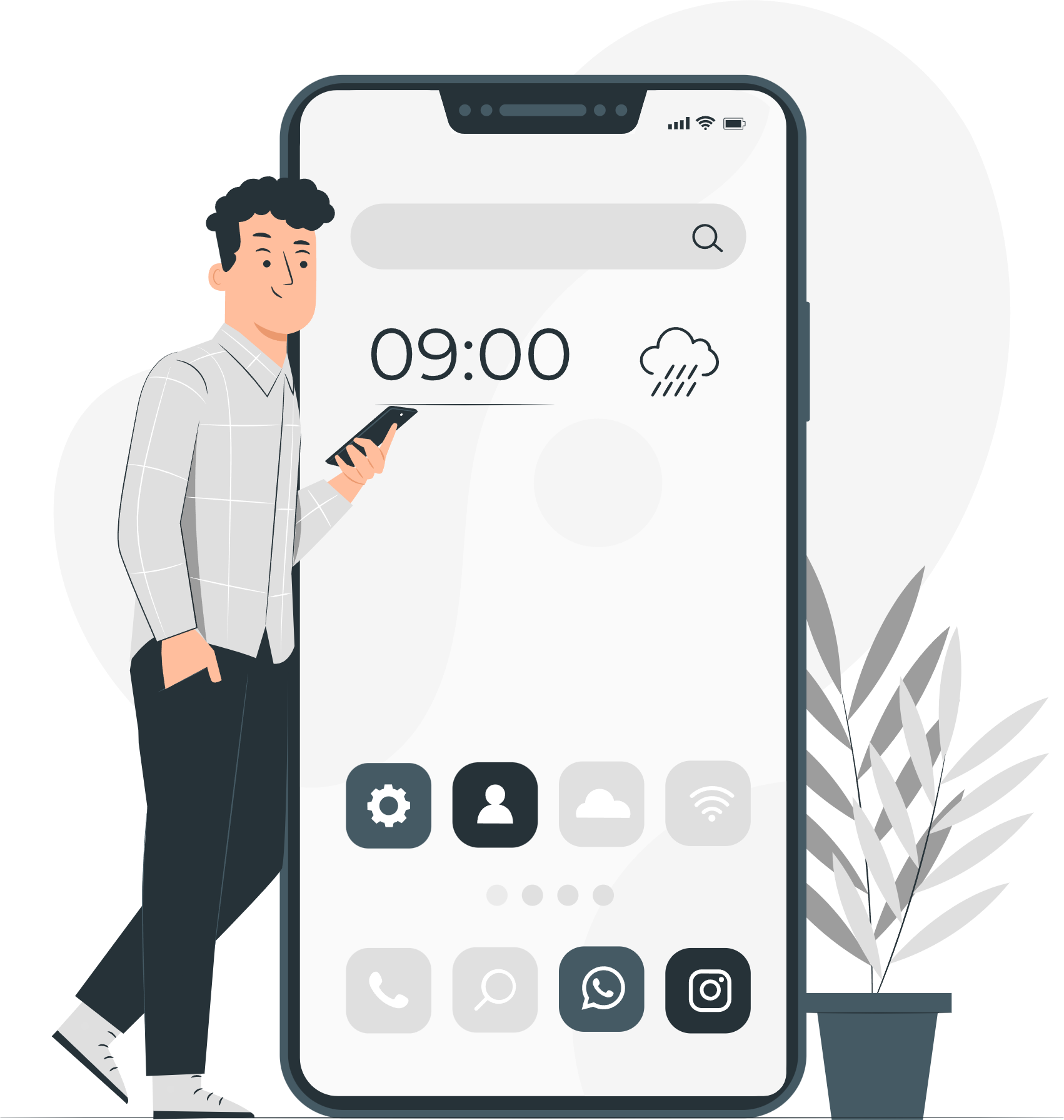 About Dr. Phone Fix - North Saskatoon
At Dr. Phone Fix, we take care of your technological worries. Whether you need your iPhone, iPad, laptop or Samsung phone fixed - we'll do it with the help of highly skilled and experienced technicians. We're committed to providing quality customer service and fixing your phone or laptop promptly. We're trained in a wide range of mobile and Computer, Laptop device repairs.
Affordable Cell Phone Repair Specialists In North Saskatoon
Our team is hugely experienced with fixing phones and laptops of any make and model whether it is iPhone or Google smartphone. No matter what problem you're facing with your Android / Windows, we can fix it for you! We repair all your broken iPhones and MacBooks. We offer Same-Day Cell Phone Repairs at our store in North Saskatoon
Refurbished Cell Phones, Laptops, Macbooks, and PCs
We offer a wide range of refurbished Apple devices for purchase at discounted prices - so don't let your old mobiles, laptops, and desktops go to waste! Hire us to sell your old mobile device and get cash today. You will get the best deal, it's a promise
Mobile Phone Repair Shop
Being a mobile phone, laptop, and iPhone repair specialist in North Saskatoon, with over a decade of experience, we are serving people with various mobile, and PC issues. We are experts in fixing iPhones, Samsung, Google, and other devices, and more!
Easy and Quick Repair Service
We offer the best service at the best price. Our team of highly qualified technicians provides repairs for major laptops and cell phone brands including Apple, Motorola, Samsung, and Google in less than 24 hours at the lowest prices in town.
No Fixing That iPhone
We fix all broken screens, water damage, and even other pesky problems like battery replacements, restorations, and wifi issues. Plus, we offer same-day repairs so you won't have to panic when your phone decides to break.
No Hidden Fees
We never charge anything extra, like hidden fees and taxes. We only charge you the price that is specified in our offer or on our website and we don't charge anything extra.
Knowledgeable and Professional Staff
You are never alone with us! Dr. Phone Fix provides one-on-one customer service to every customer. We have certified technicians to help with all types of mobile phone and laptop issues you can imagine - no matter what brand you are looking for.
Best Computer Repair Is Around Whenever You Need
We know that when your iPhone, laptop, or any other device malfunctions, it's the worst. But don't worry! Dr. Phone Fix has come to the rescue with high-quality and affordable services in Medicine Hat. Our PC repair store in North Saskatoon opens 7 days a week and our staff is ready to help you even on holidays! Drop by the store or give us a call at (306)979-8860- we'll be there in 30 minutes or less.
Get in touch with us
801 51st St Unit # 80, Saskatoon, SK S7K 4B6, Canada
Store Hours
Monday
09:00am - 07:00pm
Tuesday
09:00am - 07:00pm
Wednesday
09:00am - 07:00pm
Thursday
09:00am - 07:00pm
Friday
09:00am - 07:00pm
Saturday
10:00am - 06:00pm
Sunday
11:00am - 05:00pm
Ask Your Query
Free Evaluation

Save time and money by diagnosing what's wrong with your smartphone for free.

Price Matching

Get the best deal on your repair! We provide the best-in-industry prices.

Quick Turnaround

The majority of our repairs may be completed in less than 30 minutes.

Lifetime Warranty

All parts and labour involved with your repair are covered by a limited lifetime warranty!
Brands we Service
What Our Customers Are Saying
User Rating 4.9 out of 5
Solid service. Helpful people. Good value. Thanks for your help fixing our phone. Would recommend.

samuillah noori

8 months ago

Can you believe it i got my iphone 13 pro repaired within 40 minutes So fast man Love it And also with an affordable price and the beat quality phone cases and accessories Good price good quality and super fast

Courtney Hagen

3 months ago

Amazing experience. I went in thinking my camera was broken from a tumble on a mountain and they informed me it wasn't that problem. They then fixed it immediately and it only took 1 hour. Nice to find a place that doesn't hose you with not needed repairs while adding the real issue ontop of the price. Camera works like new. Highly recommend !!!!!

Came in destitute without my phone! They had me up and running in no time flat! Very impressed. Highly recommended