Welcome to Our Store
Dr. Phone Fix - South Saskatoon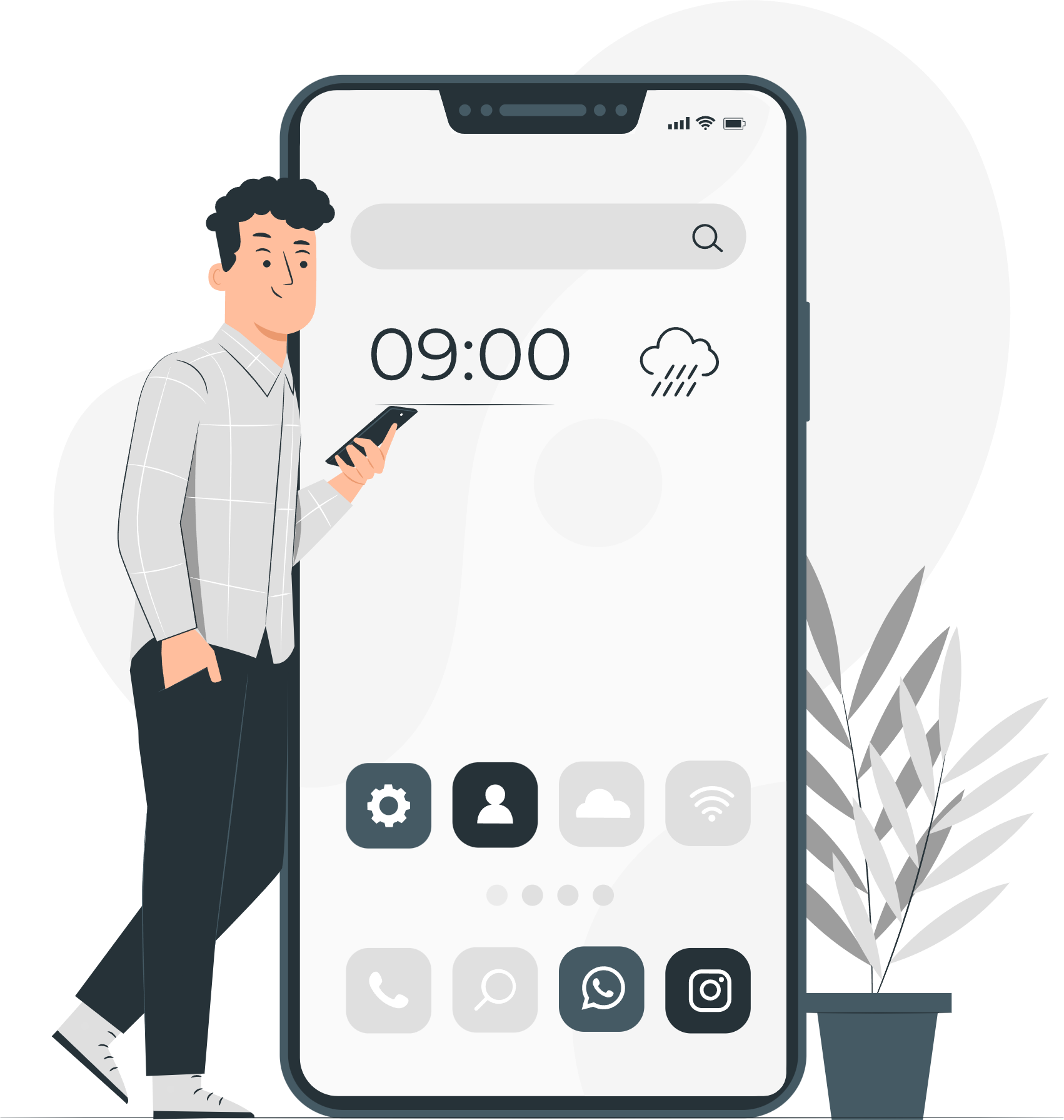 About Dr. Phone Fix - South Saskatoon
Local Mobile And Computer Repair Shop
Dr. Phone Fix South Saskatoon has been providing reliable, cost-effective mobile device repair and maintenance services since its origin. From the start, our mission has been to provide our customers with the best possible cell phone and laptop repair services in your area. We are committed to providing top-notch repair services for all types of mobile devices and laptops, including Apple, Samsung, Google, Motorola, other mobiles, Macbook, PC, and Laptop repair for Dell, and HP.
Having Any Kind Of Mobile and PC malfunction?
We'll Fix It For You

Dr. Phone Fix is a store dedicated to helping people with their mobile device issues. Whether you need a new screen, or battery or just some advice on how to get the most out of your phone, we're here for you. We specialize in repairing screens, headphone jacks, charger jacks, mics, and speakers, and CPU-related issues. Through our years of experience, we have acquired a deep understanding of how mobile devices and laptops work, and we can quickly identify and diagnose problems. Our technicians are highly trained individuals who can provide you with the highest quality iPhone repair in South Saskatoon.
High-Quality Mobile Cell Phone Repair Service
At our local computer repair shops near you, we provide superior customer service, attention to detail, and timely repairs for various popular smartphones and laptop brands. We are passionate about providing the best customer service possible, and our customers are always our top priority. Our store in South Saskatoon process is designed to be fast, efficient, and affordable.
Your Nearest Affordable Mobile Repair Store, You Can Trust
We take pride in our work, and our goal is to provide our customers with an exceptional experience. We aim to make our repair process as easy and stress-free as possible and to ensure that our customers are completely satisfied with their Samsung phone repair in South Saskatoon. At our smartphone repair store, we understand the importance of having a working cell phone, and we strive to provide our customers with the best possible service. We take great pride in our work, and we are dedicated to ensuring that our customers are satisfied with the quality of our work.
The best place to sell your old phone
Dr. Phone Fix is the best place to Sell your Old Phone and Laptops at the most affordable prices in South Saskatoon. We help you to get the best deal on selling your retired cell phones, iPods, and laptops at the highest reselling cost.
Contact Us For Quick, Easy, And Confidential Help And Support
If you're stuck and don't know where else to turn your iPhone, or if you just want some peace of mind that your data is safe during your cell phone or Laptop Repair in South Saskatoon, then contact us at (306)979-8834 today! We'll take care of everything from start to finish. You can call us at any time of the day, or visit our store Monday - Saturday with your mobile or PC for quick, easy, and confidential transactions.
Get in touch with us
3210 Preston Ave S Unit #40, Saskatoon, SK S7T 1C9, Canada
Store Hours
Monday
09:00am - 07:00pm
Tuesday
09:00am - 07:00pm
Wednesday
09:00am - 07:00pm
Thursday
09:00am - 07:00pm
Friday
09:00am - 07:00pm
Saturday
09:00am - 06:00pm
Sunday
11:00am - 05:00pm
Ask Your Query
Free Evaluation

Save time and money by diagnosing what's wrong with your smartphone for free.

Price Matching

Get the best deal on your repair! We provide the best-in-industry prices.

Quick Turnaround

The majority of our repairs may be completed in less than 30 minutes.

Lifetime Warranty

All parts and labour involved with your repair are covered by a limited lifetime warranty!
Brands we Service
What Our Customers Are Saying
User Rating 4.9 out of 5
Fix my sea water damaged i phone in 15 minutes! The diagnostic was even free! Friendly staff and excellent customer service. Highly recommend for fixing damaged phone.

Eli Dyachenko

5 months ago

Good service!!! Fast and the shop was very welcoming. Repaired my son's iPhone, changed battery and we still got discount on a new phone case. Thank you

Azizah Noori

2 months ago

Very quick and efficient service. I got a new screen for my iPhone XR, screen protector and a blue case. It just took 15 minutes that was very fast… I highly recommend Dr phone fix. Not to forget that they have the best customer service.

Josi Hauschild

2 months ago

I booked in for 15 minutes before they closed and expected to return the next day. Better yet, they said they could fix it immediately before the store closed. When the store got swamped with customers, the tech was happy to stay an extra 5 minutes to make sure my repair was done.