Welcome to Our Store
Dr. Phone Fix - Red Deer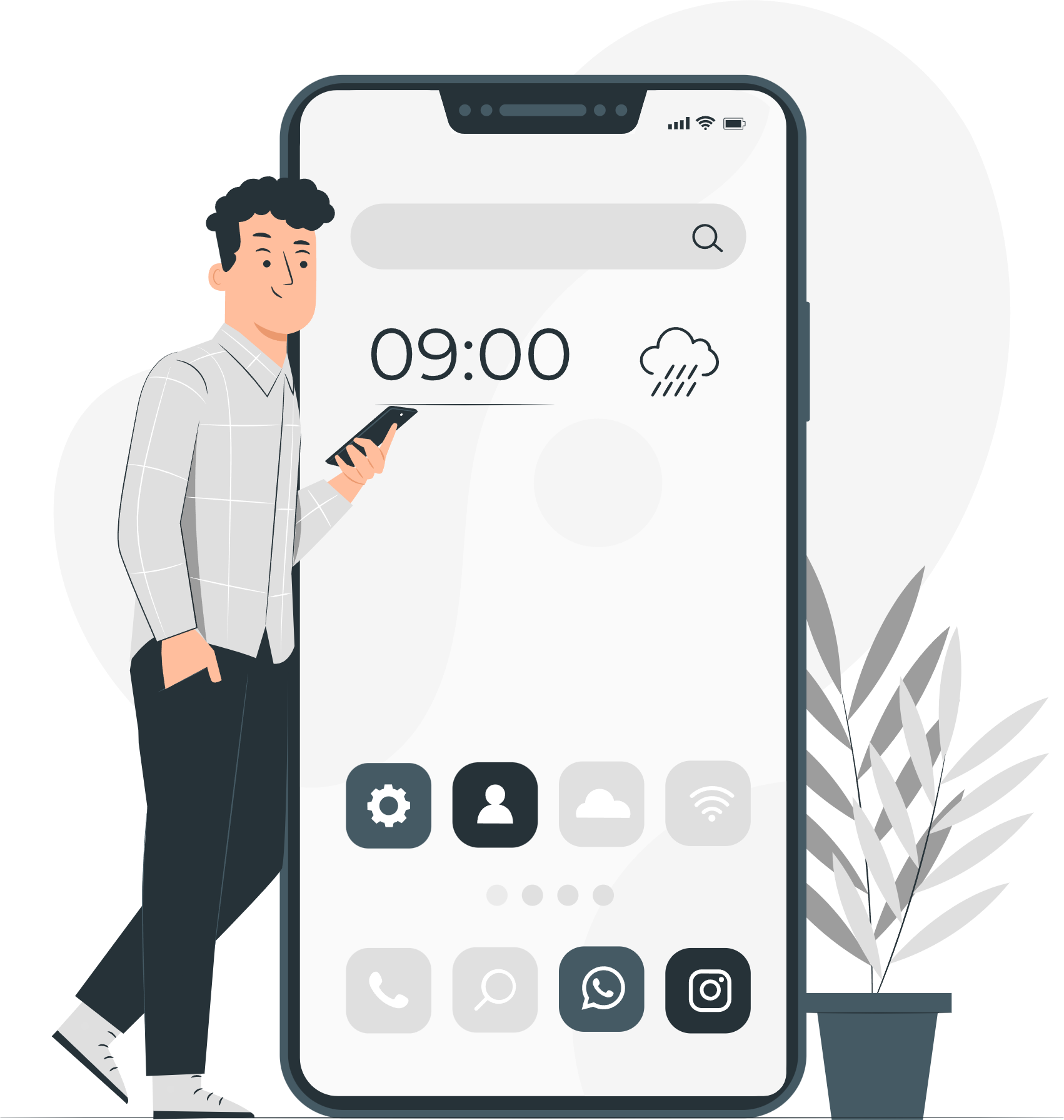 About Dr. Phone Fix - Red Deer
Leading Laptop and Phone Repair Shop in Red Deer.
How can I Fix my Samsung Phone, which is broken? You shouldn't be concerned about any damage issues with your smartphones. The most outstanding mobile phone repair specialists in Red Deer are on our knowledgeable crew. Dr. Phone Fix offers limited guaranteed fixes for all types of cell phone problems, including display or screen renewal, battery replacement, water damage restoration, touch screen maintenance, camera problem fix, speaker problem repair, charging port problem repair, mic repair, audio jack fixing, connectivity trouble restore, volume/power button repair, back housing fixing, earphones or loudspeaker issue, software issue, other issues, etc.
Our expert professionals can quickly resolve any problems that pop up on your laptop. In addition, we offer replacement services using authentic, high-quality components. The issues with laptops include installing anti-virus software, firmware upgrades, memory replacement, battery fixing, memory updates, wired and wireless connectivity, security management testing, motherboard fault repair, LCD/screen restoration, water damage, laptop hinge correction, multi-level chip solutions, hard drive error, body fixing, a keyboard or touchpad problem, and others.
Count on the experts at Dr. Phone Fix if your MacBook Pro has a dead battery or water damage. We can solve the issue and keep your Mac Pro operating efficiently. From analyzing the root cause of the issue, we are specialized in fixing every common problem you are facing with your MacBook. Our experts are capable of handling different issues with various models of your Apple laptop. So not to worry about the version of your Mac, just take a call and get it back to functioning again.
We are experts in replacing specific parts of desktop computers and can fix any type or brand, whether new or old. Our knowledgeable staff can identify and correct any flaws or problems you might be having with your equipment. Because of their proficiency in doing so, they can provide you with the most economical solution. The problems include removing viruses and spyware, reinstalling the operating system, getting into safe mode, speeding up your desktop, getting rid of top-up scams, handling CPU issues, fixing RAM problems, etc.
We Care for You, so Work Hard to Restore Your Phones and PCs
Since we know your time's importance, we only provide scheduled appointment times. Our corporate office has a committed staff that ensures everything goes according to plan during your consultation. We also ensure that every task is completed to the greatest standards possible by doing follow-ups on each. We Fix your Computer with our tried-and-true services, but we also keep you updated throughout the process to make sure you're comfortable with it. We are experts at fixing all technical problems with Apple products, including the MacBook, iPhones, and iPad, since we know that fixing these products requires significant attention and trained specialists.
Why Choose Dr. Phone Fix?
Service for same-day repairs
Free Repair Charges Estimate
Superior Original/OEM Parts
Engineers with certification and experience Device Surveillance: 24/7 CCTV
Local and onsite service&nbsp
Lifetime Limited Warranty
Reasonable Prices

Schedule your repair job by simply dialling +1 825-221-6467 on your mobile. Don't bother with damaged iPhones and MacBooks when the best repair service is here.
Get in touch with us
3020 22 St Unit # 150, Red Deer, AB T4R 3J5, Canada
Store Hours
Monday
09:00am - 07:00pm
Tuesday
09:00am - 07:00pm
Wednesday
09:00am - 07:00pm
Thursday
09:00am - 07:00pm
Friday
09:00am - 07:00pm
Saturday
09:00am - 06:00pm
Sunday
Closed
Ask Your Query
Free Evaluation

Save time and money by diagnosing what's wrong with your smartphone for free.

Price Matching

Get the best deal on your repair! We provide the best-in-industry prices.

Quick Turnaround

The majority of our repairs may be completed in less than 30 minutes.

Lifetime Warranty

All parts and labour involved with your repair are covered by a limited lifetime warranty!
Brands we Service
What Our Customers Are Saying
User Rating 4.9 out of 5
Save your money! I'm very happy I discovered Dr. Phone Fix. Our iPad screen was very badly cracked throughout and we were worried we might have to replace the entire unit. We received a couple of quotes from other places in town with an estimated cost of $259.00, taking up to 6 business days which isn't too bad considering. Thankfully we called Dr. Phone Fix as the cost to replace the entire screen was a fraction of the price comparatively and only took 1 day for replacement. The customer service was fantastic and I really appreciated their professionalism and help. We will certainly be back and I would recommend Dr. Phone Fix to anyone!

Sheri O'Connor

5 months ago

Absolutely recommended! They actually offered a selection of replacement screens which allowed me the ability to afford a replacement! Every other place I called quoted a cost between $250-$360, which was way too expensive for a single mom living off a single income. These guys offered me replacements within my budget and explained the differences between options so I could make an informed decision. No other place offered options. They were fast and their replacement comes with a lifetime manufacturer defect warranty. They also have a large option of phone cases going back to at least the iPhone 6, so if anyone is looking, it's worth checking out! Thank you again for the great service!!!

Shannon Pineau

3 weeks ago

I recently cracked my screen on my iPhone and I was surprised when I phoned around how much it is now to have that repaired. I found Dr. Phone Fix which was HUGELY cheaper and it was fixed in a very short period of time. I also bought a screen protector which he put on instantly and I was on my way. I was really pleased with this store, the low prices, the great service and the very friendly employee. Thank you.

Justin Feldberg

a week ago

Great place to get your phone fixed. Way cheaper than pretty much anywhere else in Red Deer, and always great service.

Jordan Feldberg

2 months ago

My phone quit working and I originally went to a place in the mall who was going to charge me double the price and weren't even sure if it would fix it. Dr. Phone Fix was able to actually diagnose the issue, gave me a great price, was incredibly helpful and fast. Highly recommend.