Welcome to Our Store
Dr. Phone Fix - West Edmonton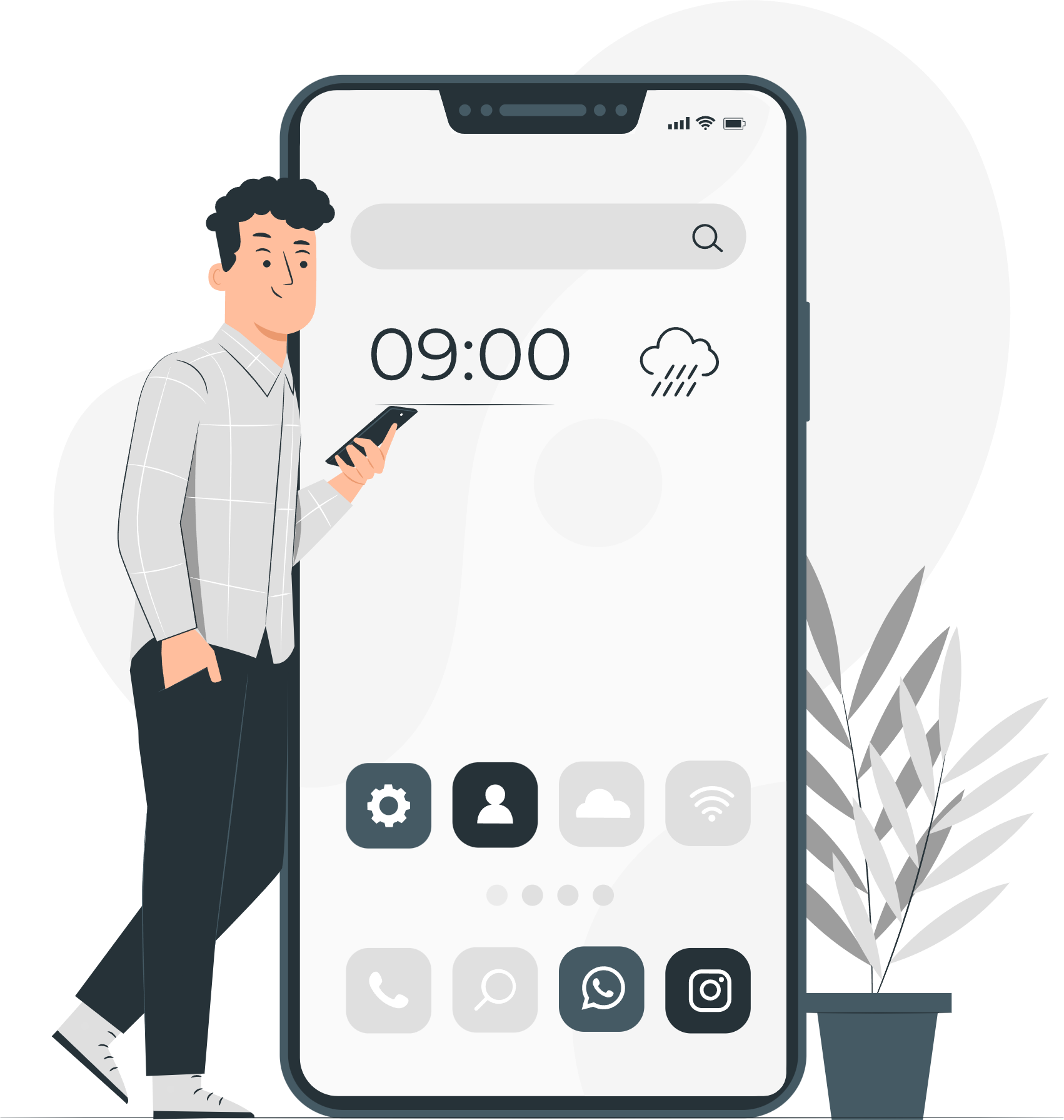 About Dr. Phone Fix - West Edmonton
Get repair service for your Computer and Mobile Phone in West Edmonton.
Thousands of individuals trusted Dr. Phone Fix many years ago to promptly and effectively fix any computer- or cell phone-related issues. Like many of our customers, you will realize that thousands of people trust our repair professionals to take care of their computing problems every day because of our high quality of service, no-risk policies, and fixed-price solutions. You will always speak to someone no matter what time of day or night you contact us because our entire help desk is open. Our nearby professionals are available and prepared to revive your systems.
We'll provide you with our complete services and assistance. We also offer incredibly affordable, outstanding, rapid, and secure PC support services for our customers. We deliver high-quality, personalized services and support because we value long-term client relationships. Everything you bring to us will be fixed using original components wherever feasible, so you'll get everything back in pristine shape. If you have any questions, don't hesitate to call; we're committed to providing excellent customer service and are always delighted to assist.
About us
In West Edmonton, Dr. Phone Fix has the largest selection of the most popular used or refurbished phones and laptops that are also the most cost-effective. The shop offers used and refurbished cell phones and laptops from the various brands and configurations you choose for all your needs. You can rely on our PCs to function as intended, have undergone rigorous testing, and seem brand new. Simply said, prices are set, so you may save on the brands you love.
Our featured Services
Phone
Our team of skilled specialists at Dr. Phone Fix specializes in fixing smartphones from various brands. Our highly qualified technical crew has years of demonstrated competence in providing quality repair services that will meet your complete satisfaction. For quick smartphone repair service, you only need to look for the top repair facility in West Edmonton. We fix a variety of phone brands, including the iPhone, Samsung, Motorola, Google Pixel, Huawei, Microsoft, and others.
Laptop
Dr. Phone Fix offers a highly cost-effective one-stop shop for any laptop-related issues. Our staff is devoted to providing high-end, first-rate laptop repair and support services to everyone who needs it all around West Edmonton. From well-known manufacturers like Samsung, Hp, Dell, and Microsoft Surface to lesser-known brands, we fix a variety of laptop models.
Macbook
To revive your beloved Apple devices, we provide various Macbook Repair Services With a large selection of device components in our shop, our qualified technicians are always prepared to repair your Mac's hardware. You can trust that the best local specialists will handle your Mac device when you bring it into our shop. We fix or upgrade every MacBook model— including the MacBook Air and MacBook Pro. Dr. Phone Fix provides experts for iMac repairs of MacBooks.
So, don't wait any longer to revive your lovely iPhone or laptop and make it work like new. Please call us at +1 587-520-1197 and enjoy the best services your phone or Computer needs.
Get in touch with us
17010 90 Ave NW Unit 156, Edmonton, AB T5T 1L6, Canada
Store Hours
Monday
10:00am - 06:00pm
Tuesday
10:00am - 06:00pm
Wednesday
10:00am - 06:00pm
Thursday
10:00am - 06:00pm
Friday
10:00am - 06:00pm
Saturday
10:00am - 06:00pm
Sunday
11:00am - 06:00pm
Ask Your Query
Free Evaluation

Save time and money by diagnosing what's wrong with your smartphone for free.

Price Matching

Get the best deal on your repair! We provide the best-in-industry prices.

Quick Turnaround

The majority of our repairs may be completed in less than 30 minutes.

Lifetime Warranty

All parts and labour involved with your repair are covered by a limited lifetime warranty!
Brands we Service
What Our Customers Are Saying
User Rating 4.9 out of 5
Your Family Dentist Chai Dental Clinic

3 weeks ago

Loved the service provided by Karan. He fixed my phone and saved me a lot of time and money. The prices are great here ! Would definitely come here again.

Renee Jedlicka

a month ago

Fantastic service! My son needed a new battery for an older phone, we are from Saskatchewan, but we're out visiting family, and I was hoping to get his phone fixed. Not only did they have a battery, I explained my situation, and they put a rush on getting it fixed so I could be on my way. I would definitely recommend and will be back if I need future fixes. Thank you Karan G!!!

* really nice and good quality 👏 * Very professional,fast and Would reccomand highly. *The service is so fantastic, and I felt very welcome 😀 you should absolutely check this place out!

John McDermott

in the last week

This is a great company for computer and cell phone repairs. The store quickly replaced the screen for an older iPhone SE and the keyboard of a Dell laptop. Good quality repairs at a fair price.

Jay Macmillan

4 months ago

I sell Real Estate for a living and dropped my Microsoft Surface pro cracking the screen. I went to West Edmonton mall location of DR PHONE FIX and the technician Aishwarya replaced my screen while I had lunch at Boston Pizza he was so quick and friendly that I even brought him a Lasagna as a Thankyou. Even though I live in Sherwood Park I will drive here to deal with him :))