Welcome to Our Store
Dr. Phone Fix - St.Albert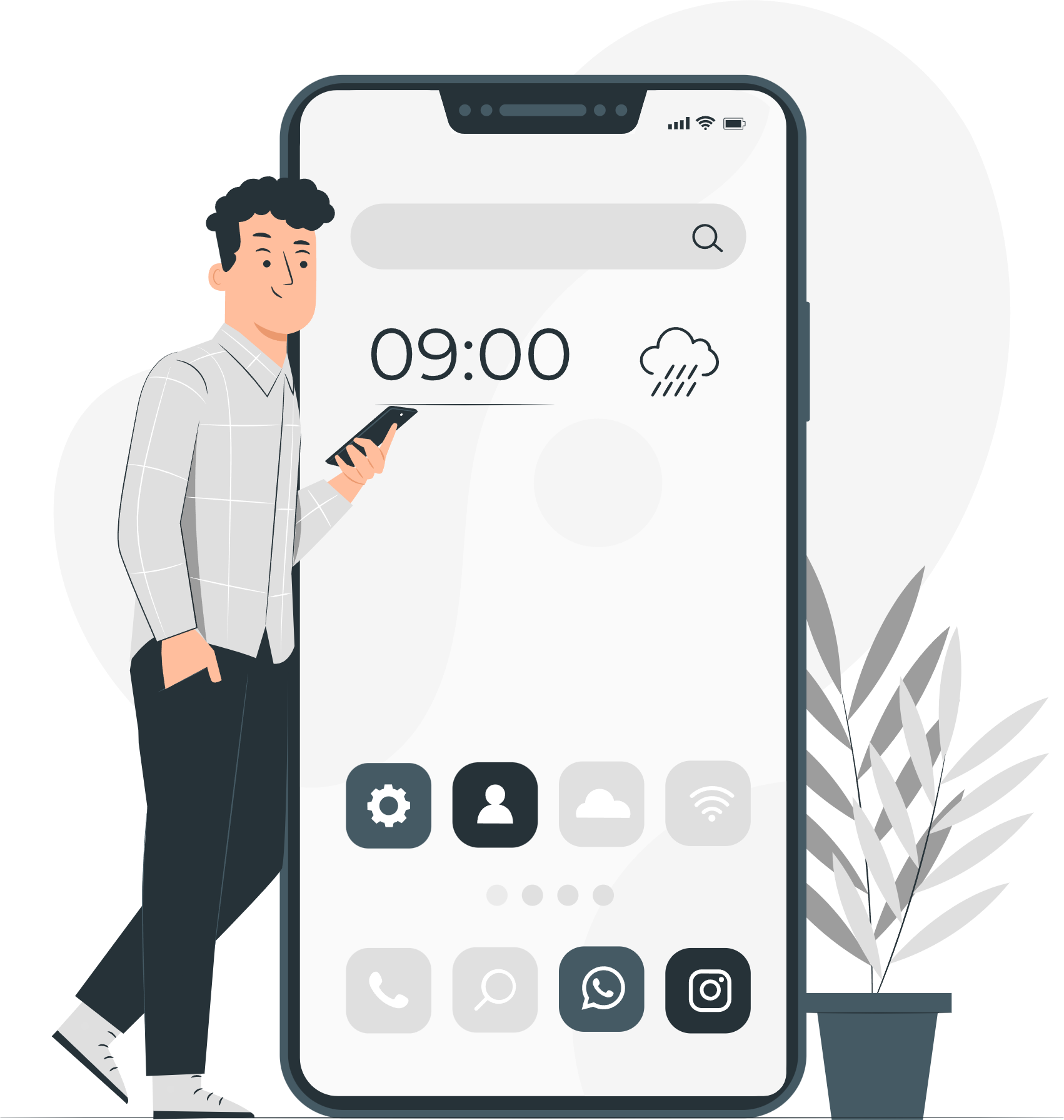 About Dr. Phone Fix - St.Albert
Get Your iPhone, Laptop Fixed When You Need It!
At Dr. Phone Fix St. Albert, we make it easy and affordable to get your mobile reworking. Just tell us about your device category, brand and concerning issues. You can pick any quality service from our iPhone cell repair St. Albert services to catalogue mobile screen, mic, battery, speaker, receiver or charging jack replacement – with the best possible quote. Just visit our nearby mobile repair shop and ask our technician what is the problem with your device. Simply answer their questionnaire and they will offer you the best solution. If there is any major issue, they can suggest that you submit your phone. Once the problem is fixed you can collect your mobile.
What Makes Us A Great Phone And Macbook PC Repair Service In St. Albert?
Our team consists of skilled technicians who guarantee your device's safety and data security. We provide restoration and replacement services for smartphone screens, batteries, charging jacks, microphones, speakers, receivers, back panels, proximity sensors and audio jacks - all with top-quality compatible parts. The charges are pocket friendly and may vary based on the features repaired, device brand or model. Plus there's a warranty for all our screen repairs & other services. Make sure that this won't cover any physical or water damage.
Best Place to stay Sell Your Old Mobile or Laptop
If we find that your phone and Computer Repair Shop in St. Albert is not a profitable deal for you, we will suggest that you sell your device. Since technology is ever-evolving, the competition in the mobile industry is very high. Each brand launches a new version of its devices every few months. Hence if you are bored with your old iPhone, iPod, Mac, Samsung phone, or Laptop PC, then we will help you sell your device at attractive prices. Don't worry your deal is in safe hands, and you will not have to regret the price you get for your lovely Samsung, Google, Motorola, or Apple mobiles.
Benefits of Choosing Dr. Phone Fix as Your Cellphone And PC Repairs St. Albert
One-stop shop for Cellphone And PC Repairs

Get the highest quality maintenance services for the Apple products such as iPhone, iPad, and Mac.

Original replaced parts from the manufacturer under guarantee

Smartphone fixes for various famous brands, including Hawae, Motorola, Samsung, Google etc.

Laptop PC Repairing and damaged part replacement

Same-day service, instant solution

Warranty on replaced parts.
Join Us To Get Your Best Deal Now
For any type of iPhone, iPad, Google mobile or Samsung Smartphone Repair, ring our bell at (780) 569-0907 now. Our technical staff will help you eliminate your phone and PC issues with top-notch solutions. Over the years, the citizens of St. Albert are enjoying our best range of smartphone and laptop repair services. We will only leave you once you are satisfied. So, don't worry about visiting our store and submitting your mobile, Apple device or laptop to get them working again.
Get in touch with us
Unit#114 , 1 Hebert Rd, St. Albert, AB, Canada - T8N 2E7
Store Hours
Monday
09:00am - 07:00pm
Tuesday
09:00am - 07:00pm
Wednesday
09:00am - 07:00pm
Thursday
09:00am - 07:00pm
Friday
09:00am - 07:00pm
Saturday
09:00am - 06:00pm
Sunday
11:00am - 06:00pm
Ask Your Query
Free Evaluation

Save time and money by diagnosing what's wrong with your smartphone for free.

Price Matching

Get the best deal on your repair! We provide the best-in-industry prices.

Quick Turnaround

The majority of our repairs may be completed in less than 30 minutes.

Lifetime Warranty

All parts and labour involved with your repair are covered by a limited lifetime warranty!
Brands we Service