Welcome to Our Store
Dr. Phone Fix - South Edmonton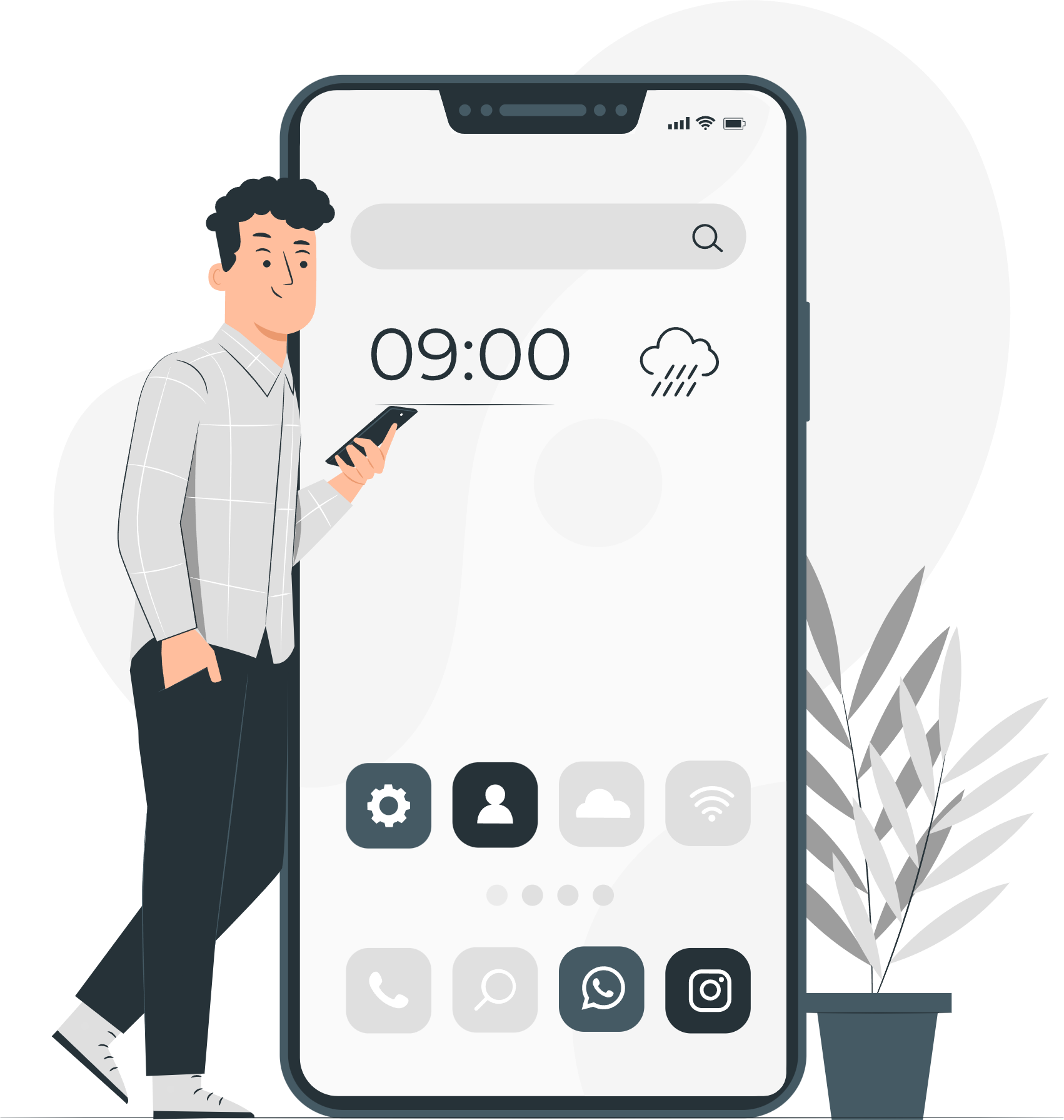 About Dr. Phone Fix - South Edmonton
Best Shop for Mobile and Laptop Repair
Are you looking for world-class iPhone Repair in South Edmonton? Whether you need to handle a broken screen, faulty buttons, or a complete replacement of your flagship smartphone, having access to the best cell phone fixing services is now easier than ever! Our shop brings and trusts its professional managers to guide you through the process. With detailed solutions, fast service, and discounts, you'll be lucky enough to have your smartphone fixed in minutes— luckily, they provide a service guarantee that it won't happen again soon. <
High Quality and Convenient Cell Phone & PC Repair Services
No other company offers the same quality and convenience as we do. Our unique blend of top-notch Samsung phone repair service in South Edmonton and cutting-edge technology makes us the go-to destination for anyone looking to get their mobiles or PCs up and running again quickly. And because we use only the highest quality parts, you can trust that your fixes will last long after you leave our store. Plus, with our convenient locations across Canada, there's never been a better time for fixing iPad needs!
Hardware Troubleshooting and Component Replacements
Dr. Phone Fix is the best phone and computer repair service provider in South Edmonton. As one of the area's top professional and friendly maintenance services, we offer our clients unbeatable quality, convenience, and value. Our experienced technicians are dedicated to providing you with the best Macbook problem-solving solutions. We specialize in fixes for all Apple, Android, and Windows phones and computers, laptops, and iPads. We are committed to providing our clients with fast, reliable, cost-effective repair solutions. That's why we offer a range of convenient solutions for damaged phone and PC devices, including in-store, drop-off, and mail-in repairs. With our easy-to-use online booking system, you can conveniently arrange your appointment.
Same-Day Servicing for Your Cellphone and PC Defects
At Dr. Phone Fix, we are passionate about ensuring that your mobile issue is sorted correctly and quickly. We understand your computer's importance to you and how it affects your day-to-day life. That's why we offer same-day Computer Repair Services in South Edmonton and fast delivery so you can get back to your regular routine with minimal disruption. We value your time and strive to offer a hassle-free repair experience.
Guaranteed Replacement Parts
We are committed to providing our clients with only the highest quality parts and products. All the parts and materials used in our repair services are sourced from top-tier manufacturers and suppliers, so you can rest assured that your device is in safe hands. Also, we provide a limited guarantee on our repair service.
Top-notch Customer Service
What's even better is our commitment to customer service. The friendly staff is always on hand to 24*7*365 answer any questions you may have and provide personalized recommendations based on your laptop model and repair needs in South Edmonton.
What are you waiting for? Don't compromise with a low-standard, expensive, and unprofessional Apple and Samsung phone repair service in South Edmonton. The approach Dr. Phone Fix. Dial +1 780-200-7200 to learn more about our smartphone and computer problem-solving strategies.
Get in touch with us
4224 66 St NW, Edmonton, AB T6K 4A2, Canada
Store Hours
Monday
09:00am - 07:00pm
Tuesday
09:00am - 07:00pm
Wednesday
09:00am - 07:00pm
Thursday
09:00am - 07:00pm
Friday
09:00am - 07:00pm
Saturday
09:00am - 06:00pm
Sunday
11:00am - 06:00pm
Ask Your Query
Free Evaluation

Save time and money by diagnosing what's wrong with your smartphone for free.

Price Matching

Get the best deal on your repair! We provide the best-in-industry prices.

Quick Turnaround

The majority of our repairs may be completed in less than 30 minutes.

Lifetime Warranty

All parts and labour involved with your repair are covered by a limited lifetime warranty!
Brands we Service
What Our Customers Are Saying
User Rating 4.8 out of 5
Incredible work to fix my S21 Ultra screen. I've had other shops do the same service and it's taken hours. These guys finished this job in 45 minutes and it was impeccable work. Also, the pricing was the same as other agents that would have taken over twice the time to finish. The agent explained the whole process to me and it was ready on time. 5 x 📱📱📱📱📱

Carlyn Fleming

a month ago

These guys are very knowledgeable and honest. I was trying to locate a very specific older iPhone model and they knew everything about it, researched it thoroughly to double check, and found it for me. The price was fair and I'm very happy to have it; they even kept it on hold for the night for me and turned down selling it that day. I couldn't be more pleased with their service.

Brought my phone in because my top speaker was very quiet and Herman cleaned it and got it back to normal volume. Very quick and efficient. Thank you so much! Highly recommend

Navin Bhardwaj

a month ago

My charging port has had problems for the past 4 weeks. I was passing by and seen their sign, decided to give them a try, was amazing experience, quick service. Thank you Harman, and Amrit for being so helpful

I was just on my way to buy a brand new phone because I couldn't hear anybody and they couldn't hear me because of all the dust collection over the last couple years because I keep my phone very well protected. I didn't feel like I needed a new phone, somebody told me about Dr. phone fox, I stopped by, he blew it out. He cleaned it up in minutes and he didn't even charge me. Absolutely incredible service.!!!!