Welcome to Our Store
Dr. Phone Fix - North Edmonton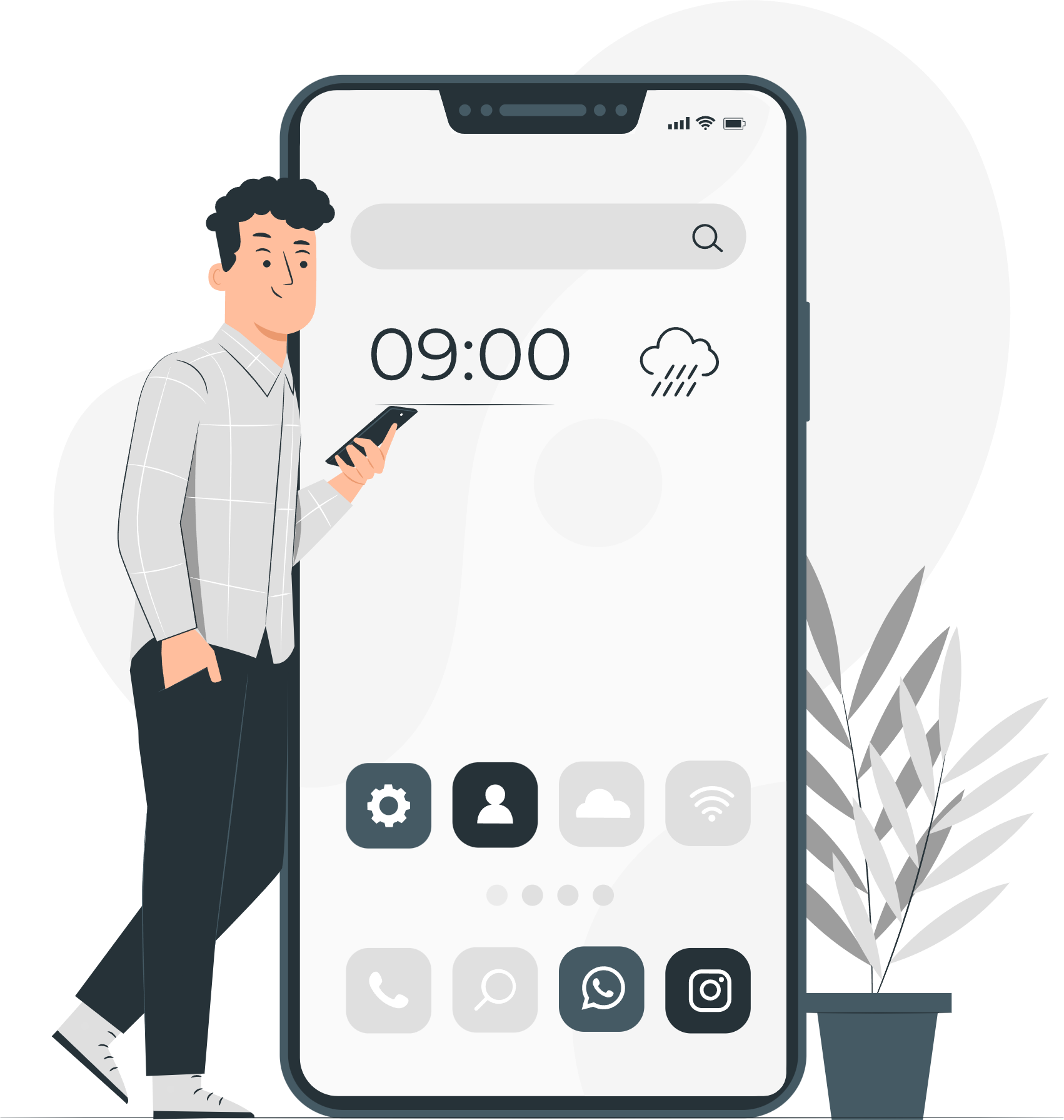 About Dr. Phone Fix - North Edmonton
Professional and Affordable iPhone, iPad, Macbook, Laptop and PC Repair at Dr. Phone Fix
Are you in North Edmonton and on the hunt for a reliable iPhone repair service? Look no further than Dr. Phone Fix! With experience, our team is adept at providing high-quality, efficient repairs to ensure your iPhone works like new. Whether it's replacing a battery or solving other technical issues, we provide the expertise and care that you need! Also, if you are willing to update your phone or laptop to the latest version, then there is no better place than our Apple-certified mobile and PC restoring shop to get the best prices for them.
Professional Repair Services for Smartphones and Laptops
Our trained technicians have extensive experience and a wealth of knowledge to resolve even the most intricate technical issues swiftly. We take great pride in our working strategy and customer service. You can trust us for dependable and high-quality cell phone repairs in North Edmonton that won't disappoint! So don't wait any longer; get your PC and iPhone fixed today at Dr. Phone Fix and enjoy peace of mind knowing your gadgets are in capable hands.
Experienced Technicians with A Commitment to Quality
With Dr. Phone Fix, you can rest assured knowing that the job will be done right, quickly and with care! Our team of skilled technicians has all the necessary know-how and experience to provide top-notch iPad Repairs in North Edmonton while also delivering a distinctive personal touch. Don't settle for anything less than the best; trust Dr. Phone Fix to get your device back up and running better than ever before!
Affordable Prices Without Compromising On Results
From replacing batteries to troubleshooting complex issues, our team of adept technicians possess the necessary know-how as well as a caring attitude that guarantees quality, and reasonable Samsung mobile repairs in North Edmonton every time. With speedy turnarounds and customer service that's second to none, you can be sure you're getting a top-notch experience that sets itself apart from other shoddy.
Hundreds of Satisfied Customers Across North Edmonton
Since our establishment, we have been providing first-class iPhone, Samsung, and other smartphone repairs in North Edmonton. Also, our Laptop and PC maintenance is also popular across the city. We are only satisfied when you are happy with our job. We never leave our clients confused and dissatisfied regarding our computer repair services. But we leave them only with a refreshed phone that works like it's new.
Choose Dr. Phone Fix for Your Precious iPhone Repairs
Dealing with iPhone Repair Services in North Edmonton has never been so simple! With Dr. Phone Fix, you get fast and reliable fixes as well as a personal touch. Our experienced technicians can handle any problem you may have while also providing quality assurance that your device will function better than ever. Don't settle for anything less than the best - contact Dr. Phone Fix at (780) 456-6675 to take care of all your iPhone and PC repair needs and give you the satisfaction you deserve!
Get in touch with us
9627 167 Ave NW, Edmonton, AB, Canada - T5Z 3S3
Store Hours
Monday
09:00am - 07:00pm
Tuesday
09:00am - 07:00pm
Wednesday
09:00am - 07:00pm
Thursday
09:00am - 07:00pm
Friday
09:00am - 07:00pm
Saturday
09:00am - 06:00pm
Sunday
11:00am - 06:00pm
Ask Your Query
Free Evaluation

Save time and money by diagnosing what's wrong with your smartphone for free.

Price Matching

Get the best deal on your repair! We provide the best-in-industry prices.

Quick Turnaround

The majority of our repairs may be completed in less than 30 minutes.

Lifetime Warranty

All parts and labour involved with your repair are covered by a limited lifetime warranty!
Brands we Service