Welcome to Our Store
Dr. Phone Fix - Deerfoot City , Calgary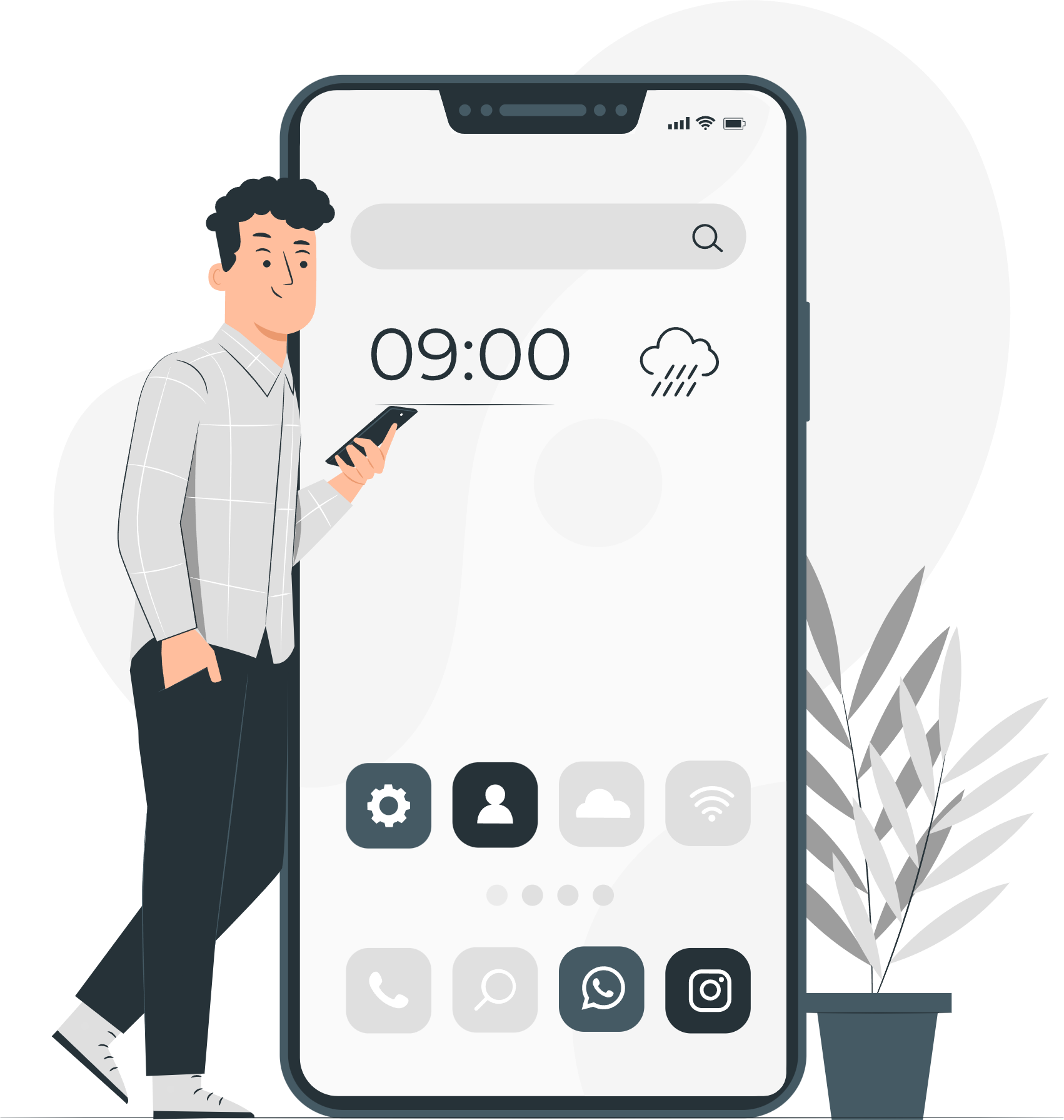 About Dr. Phone Fix - Deerfoot City , Calgary
Smartphones and laptops have become the basic needs of today's lifestyle. From watching time to attending a meeting or managing your routine tasks, these outstanding electronic devices play a vital role in your daily activities. But what if your favorite iPhone, iPad, smartphone, Or Macbook comes across an accident and gets damaged? Don't worry; we have solutions for all your Apple and Samsung device issues. We are nearby and guarantee prompt and timely answers to cell phone, laptop, and PC problems.
How iPhone, Mobile, and Laptop Repair Deerfoot City Service Works
Now your Computer Repair in Deerfoot City, Calgary. Follow some easy steps, and our technical team will collect your faulty gadget. Set an appointment with a professional and let us know what you need to be serviced. To keep your gadgets operational at all times, our specialist will come to pick them up and give a stand-by one. We'll make your device as good as new after repair, and the engineer will deliver it. The devices for which we offer our high-quality services include:
Apple products like iPhones, iPods, Macbooks etc.
Mobiles of various brands like iPhone, Motorola, Samsung, LG, Google etc.
HP, Dell, and Sony Laptops and PCs.
Services You Get at Our Laptop Repair Deerfoot City
We feel proud to offer our clients numerous solutions for their lovely mobile phones and PC issues. Your satisfaction is our mission. Our services aim to repair the defective parts of your beautiful iPhone & Samsung Phone Repair, Mac, or any other mobile handset and laptop so they can restore their aesthetics and function properly. You can visit us for possible defects on your various brand devices.
Screen, camera, battery, speaker, Mike, headphones jack, etc. repair and replacement for iPhones and other Smartphones
Fixing CPU-related issues on your computer,
Screen restoration of your Macbook and laptop.
Fixing Battery and screen-related issues of your laptop.
Selling your old devices like your current Apple phone or laptop if you are bored with them and want a reasonable amount. We will help you do so and get a fair price.
Why Choose Dr. Phone Fix in Alberta
With the help of our specially skilled and experienced team of expert techies, we work with you to get your equipment functioning smoothly and finely as new as possible, regardless of how significant or minor the difficulties are. We will fix everything on your gadget and restore it to its original state.
Before sending your device for repair, we will perform a free diagnostic check.
We use the highest-quality, most reliable, genuine OEM parts for every repair.
Your devices will be taken care of by top-tier professionals in cutting-edge facilities.
Break Fix solutions for your devices with the quickest response.
Manufacturers Guarantee replaced parts on your particular device.
Stay Tuned With The Best iPhone, Cellphone & PC Laptop Repair Service.
Hurry up! If your expensive Phone Or laptop is facing some electronic malfunction, feel free to contact our Android Cell Phone Repair Services in Deerfoot City. Simply dial (403) 452-0593 and ask our technician which assistance you need for your Apple phone, laptop, or any other smartphone. They will suggest you the best and serve you. Call us now and make your phone as new as you bought.
Get in touch with us
901 64 Ave NE #2130, Calgary, AB T2E 7P4, Canada
Store Hours
Monday
10:00am - 08:00pm
Tuesday
10:00am - 08:00pm
Wednesday
10:00am - 08:00pm
Thursday
10:00am - 08:00pm
Friday
10:00am - 08:00pm
Saturday
10:00am - 08:00pm
Sunday
11:00am - 06:00pm
Ask Your Query
Free Evaluation

Save time and money by diagnosing what's wrong with your smartphone for free.

Price Matching

Get the best deal on your repair! We provide the best-in-industry prices.

Quick Turnaround

The majority of our repairs may be completed in less than 30 minutes.

Lifetime Warranty

All parts and labour involved with your repair are covered by a limited lifetime warranty!
Brands we Service
What Our Customers Are Saying
User Rating 4.9 out of 5
Navkiran Gill

3 months ago

Went to dr phone fix with no hope for my phone but the guy there assured me that he can fix my s22 ultra that i thought was beyond repair . The employee ( prable ) did an amazing job fixing my phone . With no loss of data . I am really happy with the service and my phone looks brand new now . Will definitely recommend the place to anyone who want to fix their devices properly and for a good price .

Best experience I had with my phone. Trusted professionals and the service was top notch. Will return back for sure.

Davinder Brar

3 weeks ago

Great Service 👍🏽Harvi was super polite and helpful. I needed my phone fixed right away, she was quick enough to get my phone fixed within 30-40 mins. Highly recommended

Marilyne Boettger

2 weeks ago

Harvi is wonderful technician/customer service person. She helped me tremendously in getting the phone I want and she was fabulous in keeping me in touch and informed about the status of my request. She is a wonderful asset to the business. Highly recommend

Charlie Wheeler

2 weeks ago

I had a fantastic experience at Dr Phone Fix when I needed my iPhone 11 screen repaired. The technician worked magic, fixing it within just 30 minutes! The speed, coupled with their precision, was truly impressive. Plus, the lifetime warranty gives me peace of mind. Exceptional service - I highly recommend them for any iPhone repairs!