Welcome to Our Store
Dr. Phone Fix - NW Calgary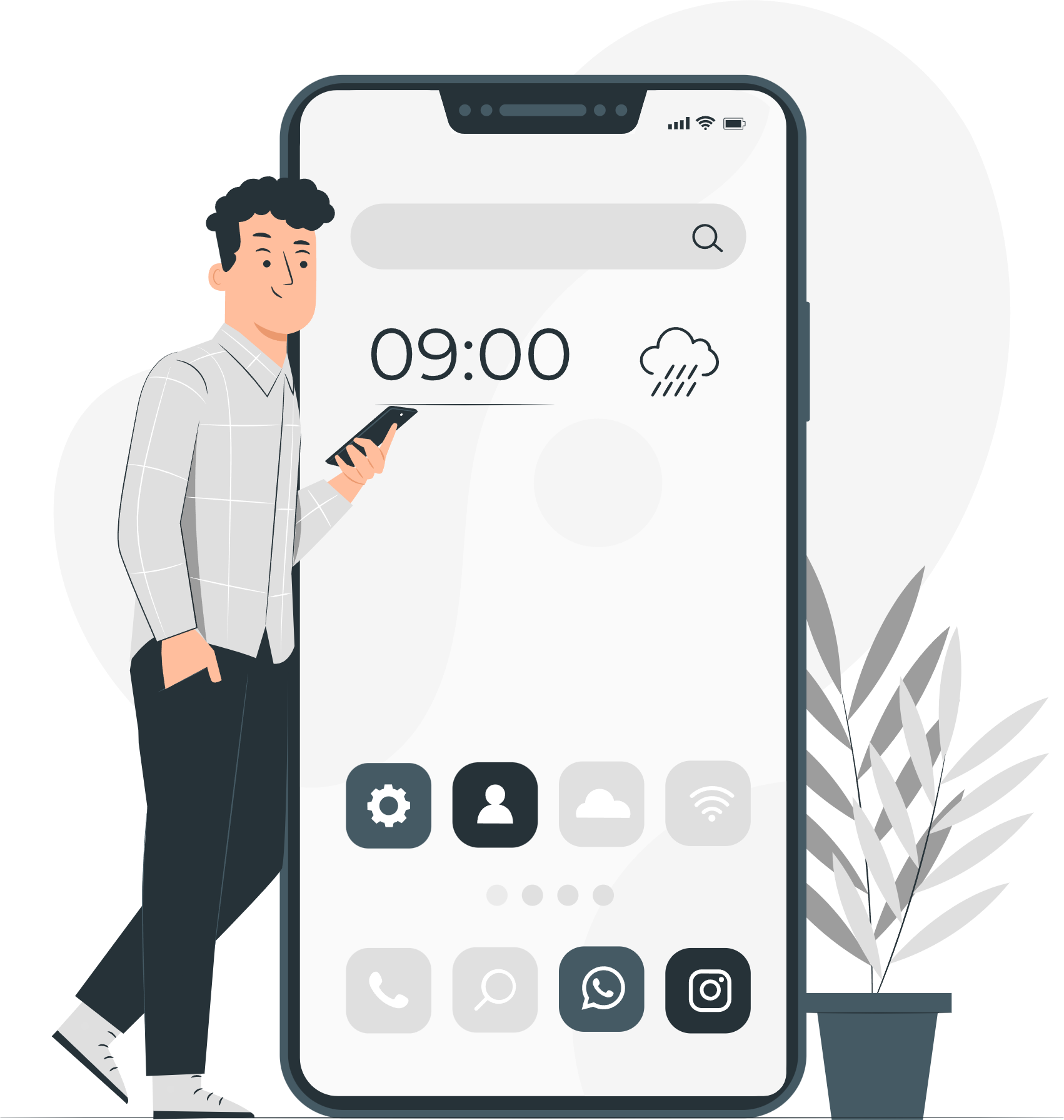 About Dr. Phone Fix - NW Calgary
Dr. Phone Fix, a renowned cell phone and Computer Repair Service in NW Calgary, is a one-stop location offering services for repairing mobile phones, iPhones, laptops, computers, etc. Since the store's opening, the residents have received exceptional service. Since our success formula is client happiness and dedication to offering amenities, our company has a solid presence in this sector. The customer can always get assistance from a trained technical team and use the facilities. The staff is polite and always willing and prompt to help the customers.
Having a trustworthy service that fixes all types of cell phone problems gives you peace of mind. If you own a mobile and it is having an operational issue, Dr. Phone Fix will help you. Our innovative repairing team uses modern tools and their experience to complete any repair work from a battery change to a display replacement, promptly and without any unnecessary hurdles to your mobile device. Additionally, you can trade in your old phone for one of the many high-end used handsets we have in stock at our store at a reasonable cost.
It's not hard to fix your Apple iPhone, and in most circumstances, getting it fixed from us can save you a significant amount of money. We can assist you in fixing your device, whether you have a broken display or anything jammed in a charging port or headphone jack. We can replace or refurbish your screens, docks, charging cords, cameras, and a number of other parts.
Dr. Phone Fix offers the techniques and knowledge to accomplish any repair operations your laptop or MacBook needs to do quickly and effectively.We undertake essential expert mobile phone and laptop repairs with the aid of qualified professionals. We strive to offer consumers a low-cost, technologically sophisticated repair service in this quick and modern period.
With Dr. Phone Fix, we can guarantee that we will not only provide you with an accurate assessment of the damage to your device but will also do a lasting repair so you won't need to go to another mobile service center or laptop/computer repair business ever again. In order to prevent any of our customers from being exploited, like they are at other laptops, PC, or Android Mobile Repair Shops, we also ensure that your charges are calculated according to predetermined criteria and parameters.
Why Select Us
There is support for many cellphone brands, including Apple, Motorola, Samsung, Google, and LG.
Service facility for various brands of laptops, and PCs, including MacBook.
A full range of mobile repair services for
a cracked screen, a speaker/mic issue, battery, camera problems, and more. All of your mobile repair concerns can be resolved at once.
Our pricing is clear and forthright. We follow a transparent pricing policy.
We offer a limited warranty on replacing parts.
You can contact us by calling +1 587-356-2011 or submitting a service request through the Repairs area. Visit our store on your laptop, smartphone, or PC. You may take them with you once we have identified and fixed them.
Get in touch with us
5149 Country Hills Blvd NW #320, Calgary, AB T3A 5K8, Canada
Store Hours
Monday
10:00am - 06:00pm
Tuesday
10:00am - 06:00pm
Wednesday
10:00am - 06:00pm
Thursday
10:00am - 06:00pm
Friday
10:00am - 06:00pm
Saturday
10:00am - 06:00pm
Sunday
Closed
Ask Your Query
Free Evaluation

Save time and money by diagnosing what's wrong with your smartphone for free.

Price Matching

Get the best deal on your repair! We provide the best-in-industry prices.

Quick Turnaround

The majority of our repairs may be completed in less than 30 minutes.

Lifetime Warranty

All parts and labour involved with your repair are covered by a limited lifetime warranty!
Brands we Service
What Our Customers Are Saying
User Rating 4.9 out of 5
Vinny was extremely helpful. I was locked out of my phone for a month and he had her fixed in no time. I highly recommend. Both the business and the customer service provider!!!

Andrew Norrie

a month ago

Phone wouldn't charge or power on. Called and they had the battery in stock and would diagnose the issue. They were very polite and courteous. Dropped the phone off and within an hour got a callback that the battery was toast and replaced. Price was very, very reasonable. Great service and would highly recommend.

A Magic Reader, Alex

6 months ago

Oh! My goodnees! Thank you so much! Vinny! It was done superfast! Really great! We didn't need to go anywhere to wait. The service was really amazing! The price was really good!! I strongly recommend this store!

Vinny fixed my charging port very quickly and it works perfectly now..... Excellent service! Would definitely recommend if you want a quick and reasonable fix instead of purchasing a whole new phone.