Welcome to Our Store
Dr. Phone Fix - SW Calgary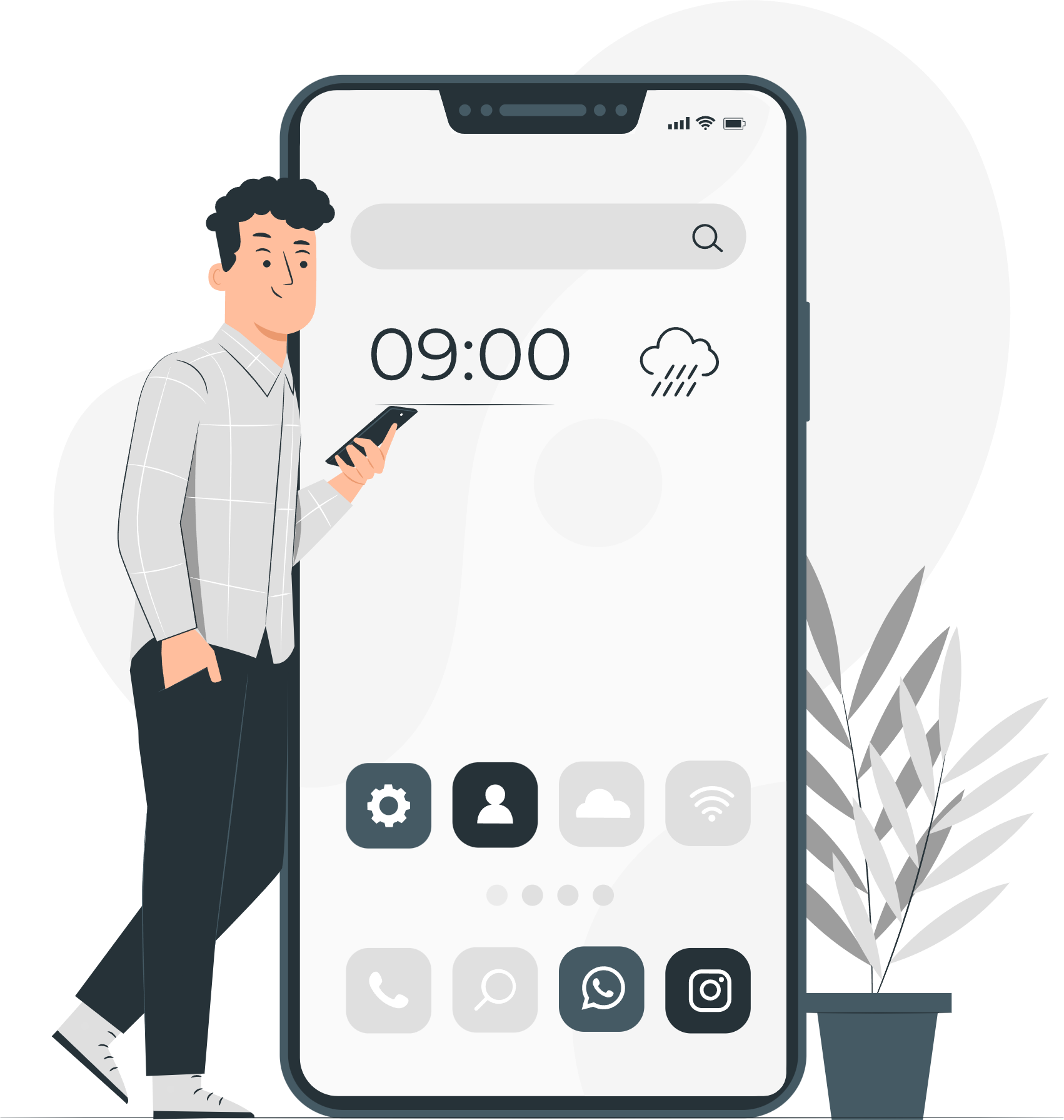 About Dr. Phone Fix - SW Calgary
The Most Trusted Brand Store welcomes you!
Since your phone and computer are two of your biggest investments and you depend on them for various routine tasks. At Dr. Phone Fix, we endeavor to offer comprehensive and trustworthy repair services to swiftly and effectively restore your mobile device to working condition. In order to get your phone back in working condition as soon as possible, we work hard to offer thorough and trustworthy maintenance services. We will work to return you to your regular activities as quickly as we can because we recognize how inconvenient fixes might be. We provide easy walk-in appointments as well as same-day service for the majority of repairs. Online appointments can also be made at your convenience.
Our goal is to meet all of your computer and Mobile Phone Repair needs with the highest calibre of service. Our staff of knowledgeable, qualified technicians offers prompt, courteous service. Our professionals have in-depth expertise in all repairs, from water damage to damaged screens. To achieve the finest results, we only utilize components and equipment of the highest caliber.
Excellent client service and happiness are priorities for us.
Our staff is available to assist you with any inquiries you may have and to offer pertinent information. We always work to make your experience as stress-free as we can. Dr. Phone Fix is the company for you if you need any phone or Computer Repair in SW Calgary. You can be confident that your device is secure since we are committed to providing excellent and competent service. We promise that the service you receive will satisfy you and that you will find our pricing to be competitive
At Dr. Phone Fix SW Calgary, we take great satisfaction in offering courteous and expert service. Our group of highly qualified experts is committed to providing you with the best possible servicing and repairs. We provide diagnostic services for a variety of gadgets, including Apple Products, PCs, laptops, and smartphones. You won't have to wait days or weeks for your gadget to be repaired because we also provide same-day restoration services for the majority of repairs.
Our dedication to providing excellent services is unmatched.
We are experts in replacing batteries, fixing water damage, restoring damaged displays, and other hardware problems that you have been witnessing with your PCs and cell phones. Additionally, we provide software repair services, including malware eradication, performance enhancement, and data recovery. We put a lot of effort into ensuring that every solution is done fast and accurately the first time. All repairs may be made by our highly skilled and trained specialists. In order to guarantee that you receive the finest service possible, we also provide warranty options for all of our PC, Android, and Windows phone maintenance services.
At Dr. Phone Fix, we work hard to offer the greatest customer service and the most reasonable repair alternatives. Our costs are reasonable, and our knowledgeable experts are always on hand to address any concerns. We are happy to provide you with the most efficacious services available and are delighted to be SW Calgary's premier provider of phone and computer maintenance facilities. Do not hesitate to get in touch with us at +1 587-354-2606 right away if you need your phone fixed swiftly and accurately.
Get in touch with us
20 Westpark Link SW #115, Calgary, AB T3H 0V5, Canada
Store Hours
Monday
09:00am - 07:00pm
Tuesday
09:00am - 07:00pm
Wednesday
09:00am - 07:00pm
Thursday
09:00am - 07:00pm
Friday
09:00am - 07:00pm
Saturday
09:00am - 06:00pm
Sunday
11:00am - 06:00pm
Ask Your Query
Free Evaluation

Save time and money by diagnosing what's wrong with your smartphone for free.

Price Matching

Get the best deal on your repair! We provide the best-in-industry prices.

Quick Turnaround

The majority of our repairs may be completed in less than 30 minutes.

Lifetime Warranty

All parts and labour involved with your repair are covered by a limited lifetime warranty!
Brands we Service
What Our Customers Are Saying
User Rating 4.9 out of 5
I had an outstanding experience with Josh at Dr. Phone Fix! Not only did he expertly repair my phone, but his exceptional customer service truly stood out. Josh's knowledge and skills were evident in the quality of his work, and he went above and beyond to ensure I was satisfied with the repair. I highly recommend Dr. Phone Fix, especially if you're lucky enough to have Josh assist you. Thank you, Josh, for your professionalism and expertise!

Hugo Ripeau

in the last week

Shikha fixed my phone on a Sunday in record time for an amazing price, couldn't be more grateful for the service I got. My phone fell from more than 100m while rock climbing (Samsung S20 FE) and was very broken. She managed to replace the whole shell of the phone and now its like new! Highly recommend this place and their outstanding staff

Corrine Gordon

2 months ago

Very pleased with our experience. We have used Dr Phone Fix a few times for screen protection. Our latest visit involved moisture in the camera as well as a cracked screen. The repairs were completed the same day. Great care and attention was given during all our visits. Highly recommend!!