Welcome to Our Store
Dr. Phone Fix - Evanston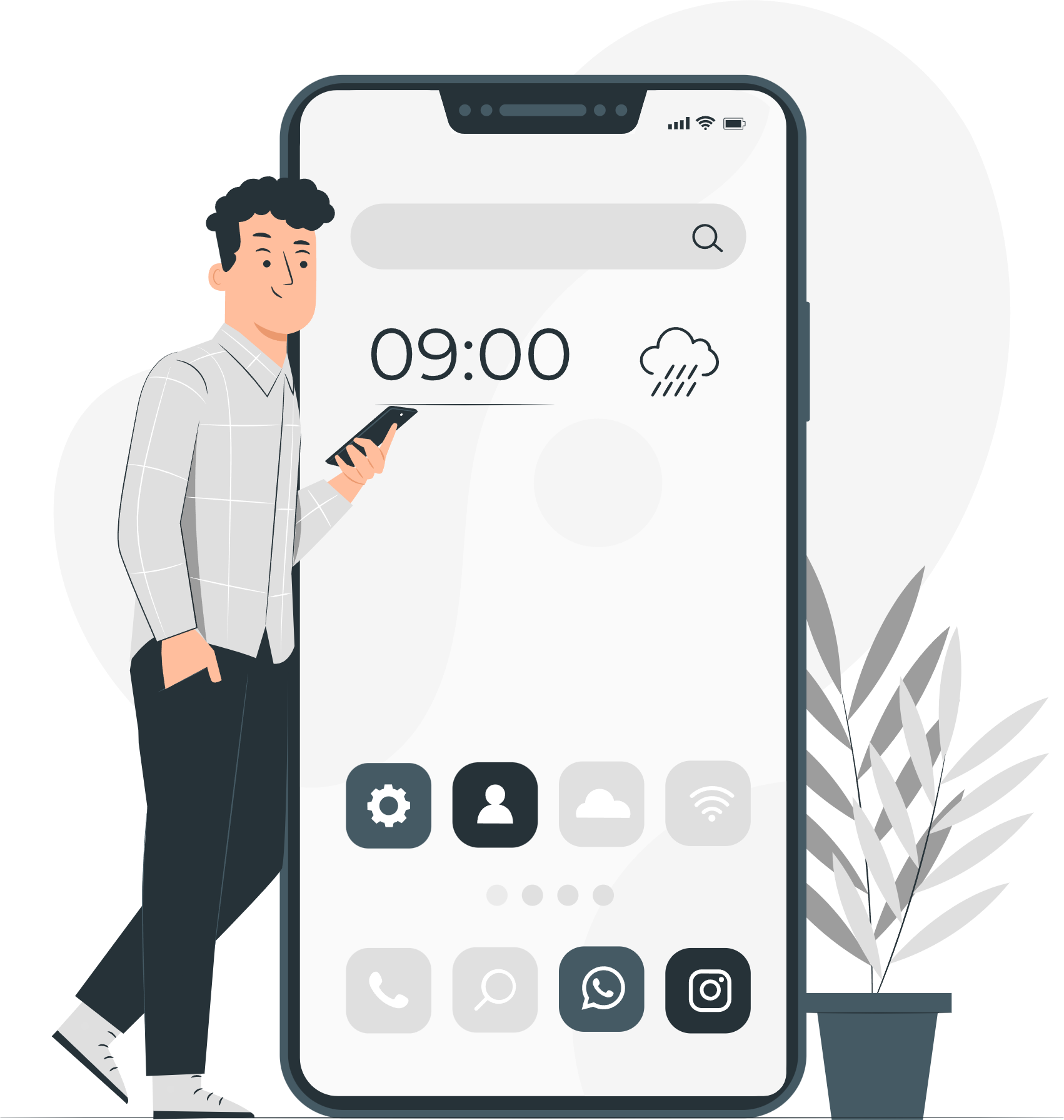 About Dr. Phone Fix - Evanston
Don't Worry About Your Broken iPhone, Experts are here
Visit our Cell Phone Repair store in Evanston if your shattered iPhone requires immediate repair! You won't be without your favorite device for too long because of our skilled specialists. In particular, we focus on fixing Apple products like iPhones, iPads, and Macbooks as well as broken smartphones, laptops, PCs, and tablets. At our high-quality PC and handset maintenance store, it's simple to get a damaged smartphone mended so quickly. Easily check if your mobile may be fixed the same day or while you wait by coming to our Smartphone Repair Shop.
Get Your Smartphone Fixed On the Same Day
Dedicated to serving the local community, Dr. Phone Fix is a specialized cell phone and computer repair business. Our goal is to offer accessible computer, iPhone, and Android Device Repair Services in Evanston, Canada. Our services are client-centred, therefore we make sure to prioritize quality and client happiness with every repair our staff of experts undertakes. The majority of our smartphone repairs are thus completed on the same day. We strive to get your iPhone or PC back to you as soon as possible in brand-new condition.>
Services We Offer For Cell Phones and Laptops Repair
Our goal as a locally-based professional Samsung Phone repair team in Evanston is to pioneer high-caliber fixes in our neighborhood. We take the appropriate steps by partnering with the best specialists in Evanston, sourcing the best replacement parts, and prioritizing the technological requirements of our clients. Offering a wide selection of services is one way to make skilled PC repairs accessible. In addition to PC, laptop, and Mac repairs, we are experts in fixing iPhones, iPad, smartphones, and tablets. If you do not want to continue with your old iPhone or Android phone and if you are looking for a good option to sell your old laptop or PC there is no better option than Dr. Phone Fix- the phone and Laptop Repair Shop.
Why Choose Us?
We're honoured to serve as Canada's premier source for iPhone repairs. To ensure that the repair of your Apple product is carried out securely and effectively, we employ Apple examinations, tools, certifications, and procedures.
Most battery replacements may be finished in about an hour, and we will give you a free, upfront price!
At our store, we provide authentic components for iPhone and other smartphone repairs that are purchased directly from the manufacturer.
Today, bring your gadget to the location nearest you or send it to us via one of our courier partners!
So, hurry up! Call (403) 567-8143. Our technician will answer you and helps you best to ensure your damaged phone or PC will come back to life again. Be relaxed because your precious phone is in safe hands and all the repairs are made by the experts.
Get in touch with us
2060 Symons Valley Pkwy NW Unit # 7010, Calgary, AB T3P 0M9, Canada
Store Hours
Monday
11:00am - 07:00pm
Tuesday
11:00am - 07:00pm
Wednesday
11:00am - 07:00pm
Thursday
11:00am - 07:00pm
Friday
11:00am - 07:00pm
Saturday
11:00am - 07:00pm
Sunday
11:00am - 06:00pm
Ask Your Query
Free Evaluation

Save time and money by diagnosing what's wrong with your smartphone for free.

Price Matching

Get the best deal on your repair! We provide the best-in-industry prices.

Quick Turnaround

The majority of our repairs may be completed in less than 30 minutes.

Lifetime Warranty

All parts and labour involved with your repair are covered by a limited lifetime warranty!
Brands we Service
What Our Customers Are Saying
User Rating 4.9 out of 5
Billyjo greely

4 months ago

Ishant was amazing! We came in with 10 minutes to spare he greeted us with a smile and was ready to help. Provided an awesome fix for my finances phone and made sure we were happy with the quality. Awesome job Ishant!

Always great service from Jobanpreet. I did screen replacement for my Samsung S20 Fe recently and previously did screen protector for my iPhone and she did an excellent job. High quality and friendly service.

Temitope Omolola

3 weeks ago

This store is absolutely amazing because of the fantastic lady that attended to me. It would be my 4th time coming into the store and I would always wish Joban is the one on duty because she makes it easy to transact with the store. I've always been lucky to meet her and today I decided to make everyone know that she's super amazing!!!

Olisa Aghanya

a month ago

Came in for a screen replacement and met Joban. She was very professional and gave me the best customer service. In no time my phone was ready and I left with a smile. I highly recommend her.

Mr Patel

in the last week

Great job done by jenish. Fixed my phone's screen in just 20 minutes. Best customer service as well👍