Welcome to Our Store
Dr. Phone Fix - Ellerslie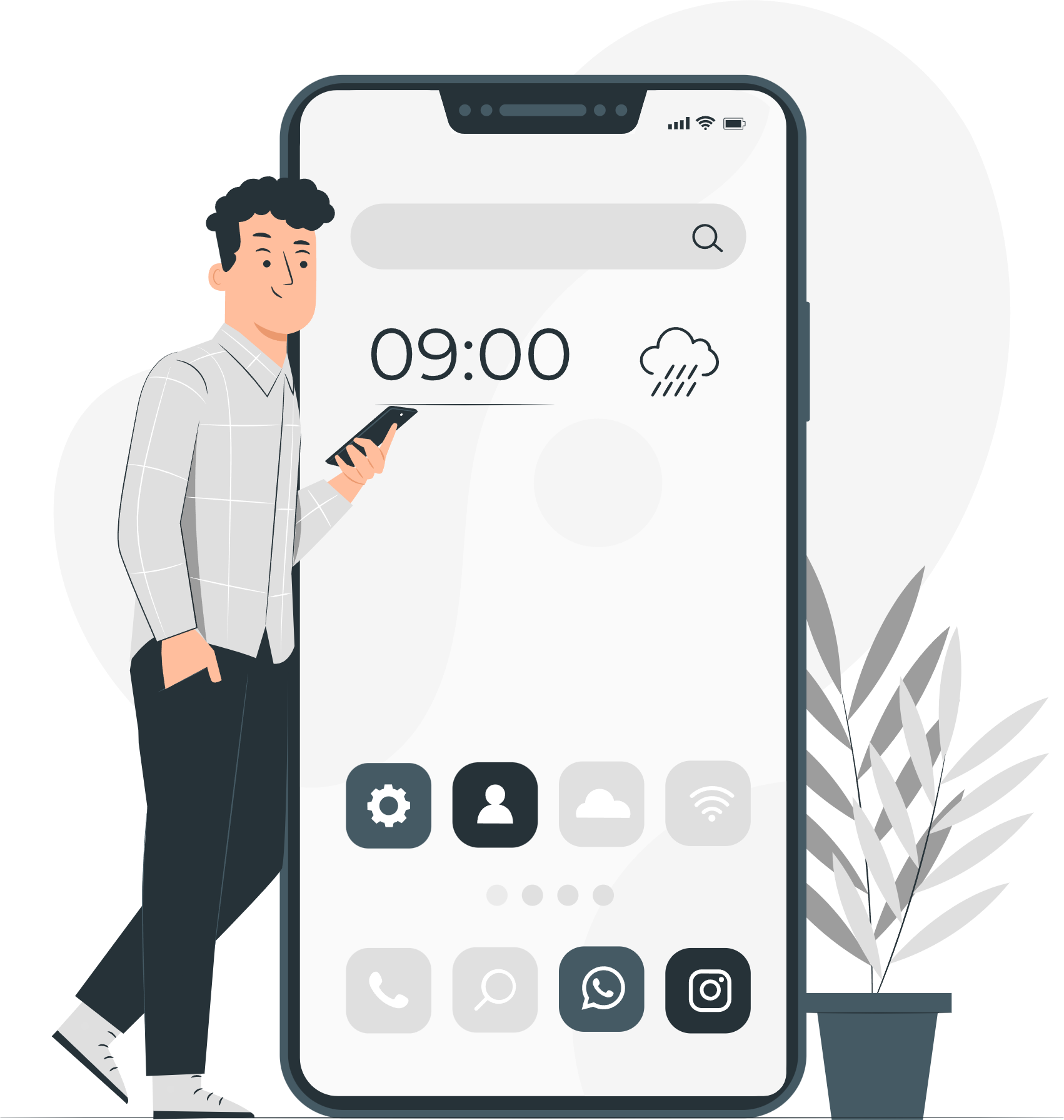 About Dr. Phone Fix - Ellerslie
Let's Fix Your Damaged Mobile and PCs with Premium Quality Repair Services
Dr. Phone Fix in Ellerslie is a one-stop shop for all your mobile device repair needs. We specialize in repairing Apple iPhones, iPods, Samsung, Google, Motorola, MacBooks, Computers and Laptops for Packard Bell, dell, sony and HP. We also provide a wide array of services such as screen, headphone jack, charger jack, mic, and speaker fixing and replacement. In addition, we offer solutions for CPU and smartwatch-related issues.
High-Quality Service
We understand the importance of customer satisfaction. We never tired of performing our task until you said it was okay. That is why we strive to provide the highest quality cellphone maintenance services available in Ellerslie, Alberta. We are committed to providing our customers with the best quality service and repair services at competitive prices.
Convenient and Reliable Apple Phones and Laptops Maintenance Shop in Ellerslie
We are proud to be a part of the Calgary community and strive to make our services as convenient and accessible as possible to our customers. We are certified in Fix Apple iPhones and laptops. We promise that you will always get the right solution with guaranteed replacements. The more you will get ease to connect and the best customer support experience.
Multiple PC Issues, One-Stop Solutions
We believe in "The customer is King." We are proud to provide our precious clients with a vast range of smartphone and Computer services in Ellerslie. Our commitment to excellence makes us a quick, prominent, affordable, and reliable iPhone, iPad, and Macbook Repair Service Provider Near You. You can contact us for various brand's cellphones, including Apple, Samsung, Google, Motorola etc. and laptops, including Macbook, Dell, HP, and more.
Our comprehensive range of mobile and Computer fixing solutions cover the:
Cracked or broken display of your lovely cellphone and laptop
A damaged charging and headphone jack
Defective mic, speaker, camera, and battery issues.
CPU and Motherboard problems.
Repair and replacement of failed components of your PCs and smartphones.
Best Place to Sell Your Old Phones and Laptops
Quitting on your old, restorable, or repaired mobiles or PCs is not a good option. You can sell them for reasonable prices before buying a new one. It is suitable for you and the one who wants to buy the latest mobile features on a limited budget. In this case, Dr. Phone Fix allows you to make money from your outdated model of cell phone and laptop at highly fair prices. So bring your old phones or iPads to get the best deal on their sales.>
Ready To Get Started? Contact Us Now
If your favorite Samsung phone has an issue while operating or your iPhone is damaged due to an accident, go nowhere other than us. Our technical staff can handle all normal to complex repairs and servicing needed for your PCs and smartphones. We invite you to contact us at +1 587-754-1333 to try our services and look at our repair and service portfolio.
Get in touch with us
5017 Ellerslie Rd SW, Edmonton, AB T6X 1X2, Canada
Store Hours
Monday
09:00am - 07:00pm
Tuesday
09:00am - 07:00pm
Wednesday
09:00am - 07:00pm
Thursday
09:00am - 07:00pm
Friday
09:00am - 07:00pm
Saturday
09:00am - 06:00pm
Sunday
11:00am - 06:00pm
Ask Your Query
Free Evaluation

Save time and money by diagnosing what's wrong with your smartphone for free.

Price Matching

Get the best deal on your repair! We provide the best-in-industry prices.

Quick Turnaround

The majority of our repairs may be completed in less than 30 minutes.

Lifetime Warranty

All parts and labour involved with your repair are covered by a limited lifetime warranty!
Brands we Service
What Our Customers Are Saying
User Rating 4.8 out of 5
Melissa Wagner

in the last week

Went in at 3 today, Nov 26 /23 and he helped me look for a case I liked for 10 minutes, then he fixed my iPhone X screen in approx 30 minutes. It worked to make a phone call, I left and was down the road when I discovered I couldn't actually swipe up to open my screen or click on all the things, only some. I turned around and went back. He took it to fix it again, and it was ready in about 15/20 minutes again and working perfectly. Will go back for any other problems in the future. He was very very nice and helpful.

I will highly recommend them. They made me feel welcomed and valued as a customer. The prices are reasonable as well.Kiran fixed my phone really quickly and she was kind as well.

I had the screen replaced on my Samsung Flip 3, although I did not like Samsungs decision to not offer warranty, I was happy with the service provided by Dr Phone Fix. They provided a quote and completed the repair as promised for the price quoted. Staff were friendly and professional

Vanush Prashar

a month ago

I really like this store since all my iPhone get fixed fast and with good care. Store staff is very responsive and very decent .I would recommend this store to all my friend and anyone looking for repair of their phones. There is zero complaint with my experiences.

Jasmine Sidhu

4 months ago

Best price in the city. I called around a lot and these guys were the most fair. The communication was good. They repaired my phone and included a complimentary screen protector. Store is clean and I was helped immediately on the phone and in the store. Kiren was the one that helped me. She answered all my questions and fixed my phone. I liked dealing with her. She made me feel comfortable leaving my expensive device in her hands.