Welcome to Our Store
Dr. Phone Fix - Sherwood Park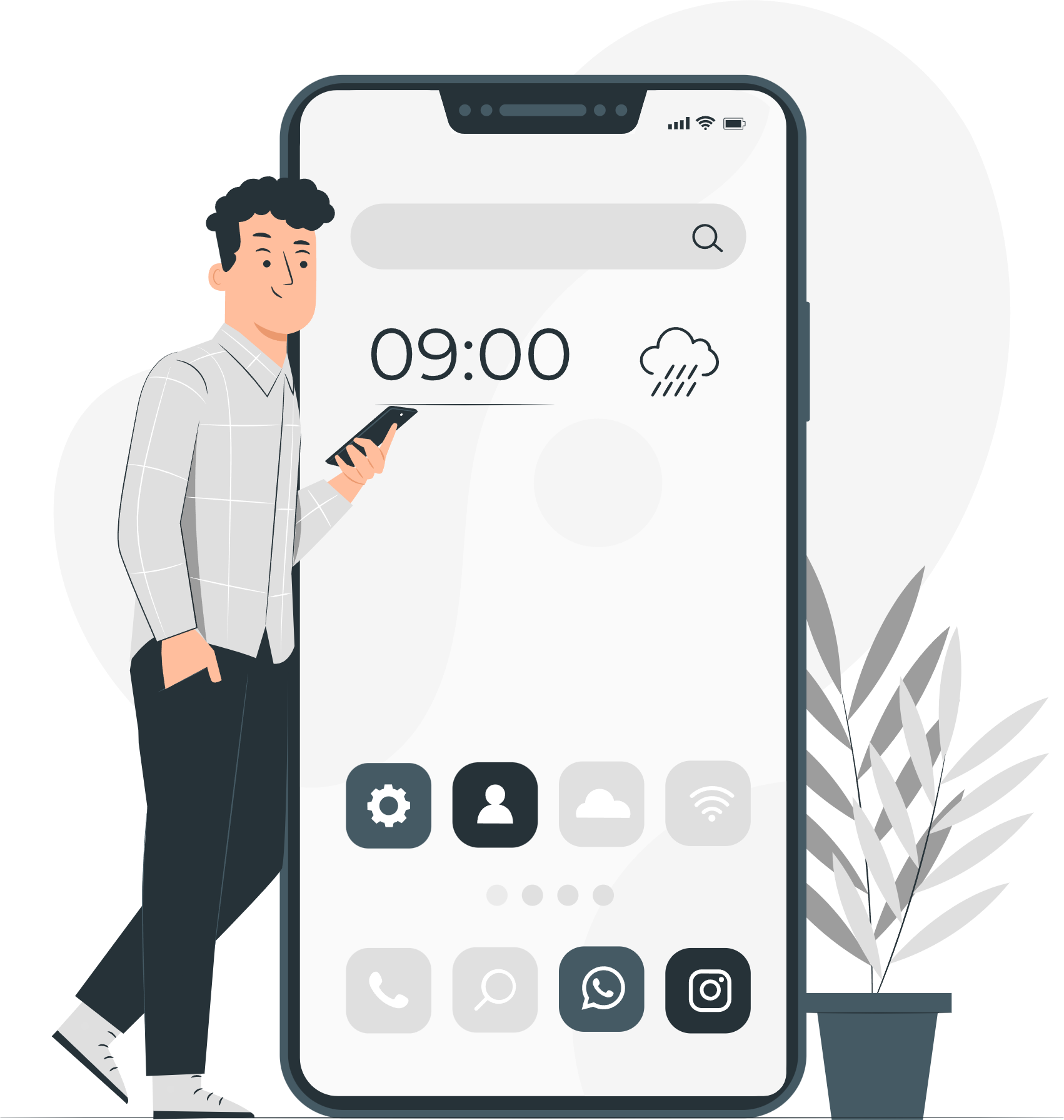 About Dr. Phone Fix - Sherwood Park
A Level Much further than Conventional Computer and Mobile Repairs
Dr. Phone Fix provides a comprehensive range of technology maintenance and upgrades services tailored to your specific Mobile and Computer repair requirements in Sherwood Park. We understand how tough it is to stay up with ever-evolving technologies. You don't need to deal with sluggish computers, unreliable Macbook software, or broken smartphone screens. We have everything from screen repairs to software and hardware updates to get your iPhone backup and running fast.
Personal Computer and Mobile Device Solutions
Dr. Phone Fix was launched entirely to help individuals like you. Our goal is to simplify your life, and we dedicate ourselves to researching market insights and innovative approaches to improve your Cell phone and laptop repair service experience in Sherwood Park, Alberta. However, we will engage with you to understand your unique issues and where you want assistance; each of our services is customized to your requirements. Several repair businesses take shortcuts here, resulting in poor outcomes and dissatisfied consumers. We guarantee this will not be an issue with Dr. Phone Fix's services.
Repairing Smartphones
Whether you have a damaged iPhone or an Android smartphone, a laptop, or a MacBook, we can get your device functional as soon as possible. Our star-rated service will ensure you receive what you want when required.
Hardware Troubleshooting and Component Replacements
Dr. Phone Fix has you covered for any kind of updates or fixes, such as extra RAM to improve performance or a new graphics card to operate that software framework or enjoy the latest games.
Software Analysis and Fixing for Your Laptop and Cell Phone
Suppose your computer or mobile device has decelerated or is acting strangely. In that case, our knowledge and skill will determine what is wrong and implement the necessary fixes to your device issues
We assist you in saving both time and money with the following iPhone, Smartphones, Laptops iPads, and MacBook Repairs
Broken front or rear camera in your phone.
Damaged Screen Glass or LCD screen
The ear speaker of your cellphone produces a constant crackling sound
The charging and headphone jack repair
CPU and Motherboard related issues.
Non-Working Mic on your iPhone.
Battery issues fixing for both laptops and smartphones.
Software update and virus removal, and more.
Need help with your smartphone or PC? We will Fix it.
Dr. Phone Fix's professional technical team is available 24 hours a day, seven days a week, to give the best possible fix to your computer and phone issues in the shortest amount of time. Authentic spare parts for all Smartphone and laptop models are available at our store. We offer excellent hardware motherboard repair capabilities, including the ability to resolve complex board-related difficulties. We service all phone and laptop brands, including Samsung, Google, LG, Apple, Motorola, Dell, HP, Microsoft, and Sony.
Simply dial +1 825-218-4388 and join our technical support service. Book your appointment mobile or Computer Repair in Sherwood Park for instant help.
Get in touch with us
975 Broadmoor Blvd #62, Sherwood Park, AB T8A 5W9, Canada
Store Hours
Monday
09:00am - 07:00pm
Tuesday
09:00am - 07:00pm
Wednesday
09:00am - 07:00pm
Thursday
09:00am - 07:00pm
Friday
09:00am - 07:00pm
Saturday
09:00am - 06:00pm
Sunday
11:00am - 06:00pm
Ask Your Query
Free Evaluation

Save time and money by diagnosing what's wrong with your smartphone for free.

Price Matching

Get the best deal on your repair! We provide the best-in-industry prices.

Quick Turnaround

The majority of our repairs may be completed in less than 30 minutes.

Lifetime Warranty

All parts and labour involved with your repair are covered by a limited lifetime warranty!
Brands we Service
What Our Customers Are Saying
User Rating 4.9 out of 5
Outstanding service at this phone fix store! The staff was knowledgeable, friendly, and fixed my phone swiftly. I'm impressed with their expertise and professionalism. Highly recommend for any phone repair needs, see Anisha, she's a genius!

I was super impressed with the service and the efficiency of this store. I came in last minute with a phone that needed more than one repair, and it was fixed in a timely manner. The prices beat anything else in my area and felt very fair. The lady that was working was also incredibly helpful. Hopefully, I don't have to be back again soon, but if I do, Dr. Phone Fix would be my first pick.

Maria Michelene Batanes

2 months ago

Very happy with this place. Was greeted right away upon arrival and they helped fix my iPad screen for a great price while other places I've been too has charged me more. Great customer service. Definitely will be back here in the future.

Great customer service, friendly and fast/efficient! They are also willing to price match, which I am a huge supportive of! Very pleased overall. Would recommend, and I would be happy to return.

The absolutely wonderful clerk was so quick and efficient in fixing my phone, and was so kind and helpful. The people here are working so that you don't have to come see them again. 100% would recommend!