Welcome to Our Store
Dr. Phone Fix - Clareview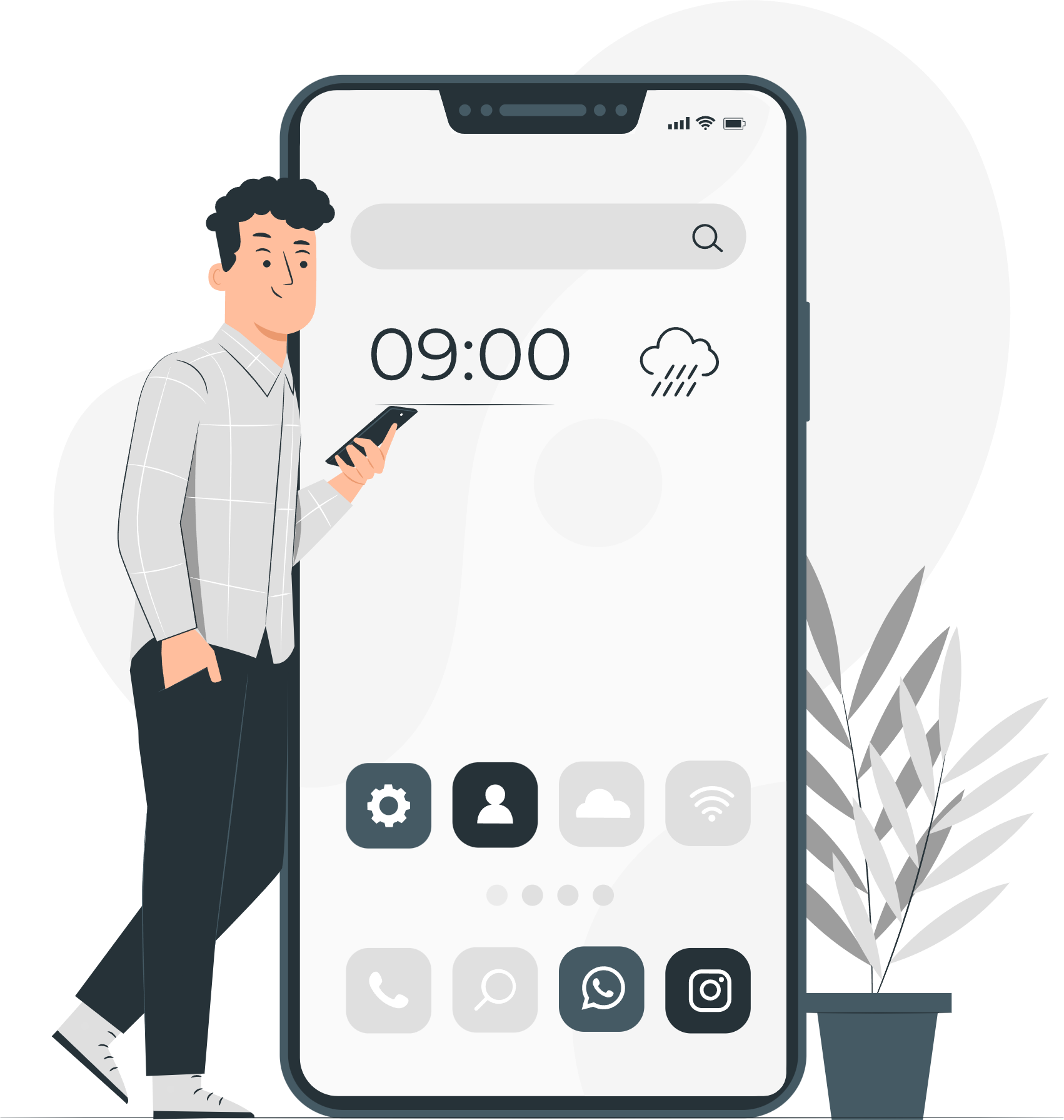 About Dr. Phone Fix - Clareview
The Most Trusted Brand Store welcomes you!
A more cost-effective economic approach for consumers is to get their old handsets serviced and use them for longer because phones are getting larger and costing more. Since purchasing a new computer or a Windows or Android phone is only sometimes an affordable alternative, Dr. Phone Fix now - Clareview provides maintenance services for smartphones, laptops, and iPads in Clareview. Furthermore, regular repair and maintenance keep your iPhone and Macbook safe from malicious attacks and malware. Keeping your PC updated with the latest security features and patches ensures that your phone runs smoothly, giving you peace of mind that your mobile is secure and safe. Taking the time to keep up with laptop and cell phone repairs is essential for a stress-free working experience.
Experienced Technicians
Our knowledgeable experts are committed to offering quick, satisfactory services that are affordable. But don't just trust our word for it; our clients like our dedication to cost and excellence. With hundreds of happy customers around Clareview, we have rapidly established ourselves as the go-to business for expert repairs. Whether your laptop has a broken screen or performs slowly, you can rely on us to restore it to its former brilliance.
Cutting-edge Technology
Whether you want a short fix or something more significant, you can rely on us to always offer high-quality service. You can relax knowing that your computer will be repaired correctly the first time because of our dedication to precision and top-notch customer care. Furthermore, we provide exceptional affordability, so you won't have to spend a bunch to get your iPhone working again.
High-quality Service
Dr. Phone Fix is the only place for high-caliber restorations and first-rate customer service. We will leave your phone looking brand new because of our unparalleled competence in offering swift solutions with a personal touch!
Top-notch Customer Service
Look at least once at Dr. Phone Fix, if you need the best phone and Computer Repair Services in Clareview. We work hard to deliver excellent client satisfaction and customer service levels. Whenever you have a query or issue, our support staff will help you immediately.
Buy and Sell Old PCs and Mobiles
People occasionally choose not to purchase a brand-new phone, and we also provide a phone with the exact specifications at a lower cost. In another scenario, consumers want to receive a reasonable price for their old phone and laptop. There's no need to go shop by shop. We offer you the option to purchase and sell older phones at fair rates at Dr. Phone Fix.
Customers can purchase year-old models rather than the most recent and pricey iterations since Dr. Phone Fix is Canada's second-largest supplier of Certified Pre-owned Cell Phones. With a limited warranty on their services, our carefully trained experts offer top-notch service repairing phones, iPods, iPhones, and PCs.Connect with our expert technicians by dialing +1 780-406-0059 and enjoy the best service experience.
Get in touch with us
13508 Victoria Trail NW Unit 8, Edmonton, AB T5A 5C9, Canada
Store Hours
Monday
09:00am - 07:00pm
Tuesday
09:00am - 07:00pm
Wednesday
09:00am - 07:00pm
Thursday
09:00am - 07:00pm
Friday
09:00am - 07:00pm
Saturday
09:00am - 06:00pm
Sunday
11:00am - 06:00pm
Ask Your Query
Free Evaluation

Save time and money by diagnosing what's wrong with your smartphone for free.

Price Matching

Get the best deal on your repair! We provide the best-in-industry prices.

Quick Turnaround

The majority of our repairs may be completed in less than 30 minutes.

Lifetime Warranty

All parts and labour involved with your repair are covered by a limited lifetime warranty!
Brands we Service
What Our Customers Are Saying
User Rating 4.9 out of 5
Wonder Woman

2 months ago

Went in to see if my daughter's phone was repairable as it was terribly smashed on the front and back, along with the frame. The representative was unsure if he was able to repair the phone until he opened it up. We left it with him to do his magic. We later received a call that he was able to fix most it (not the face i.d. feature) but had to wait for a specific part to come in the following day. The next day we got a call that it was fixed and ready to be picked up. When we got there, the phone looked brand new and was fully charged (much appreciated!!) We purchased a few more items, such as phone case, screen protector and a case for a tablet. My daughter and I are 1000% happy with the service from this specific representative. I never did catch his name, but I am sure he knows how amazingly well he is at his job. I commend you for the exceptional service. You deserve a big raise !!

Excellent service. As a manager myself of a business, I would 100% recommend this shop to anyone. I have now been here twice for the same phone - 2 different reasons why and both times have been nothing but exceptional service. Under 1 hour and was able to give me a quote over the phone. His prices cannot be beat!

Gaganjot Singh

a week ago

This was my second visit to store and I must say they have the best customer service. I dropped my mobile in pool and it went blacked out. But they repaired completely in a fair price. I really appreciate their wonderful customer service and will encourage others to visit the store for any future mobile problems.

Marie Kamara

2 months ago

I'm well known for breaking my phone, the employees here are great and definitely know what they're doing. I highly recommend coming here for your phone needs because they are quick affordable and easy! They are also extremely friendly! Thank you!

Great place to get your phone repaired. It's not the best place to find phone cases. They have a selection, but depending on what phone you have, the selection may be limited. Fast service, and if you call and book an appointment, you save $10 🤗