Welcome to Our Store
Dr. Phone Fix - Clareview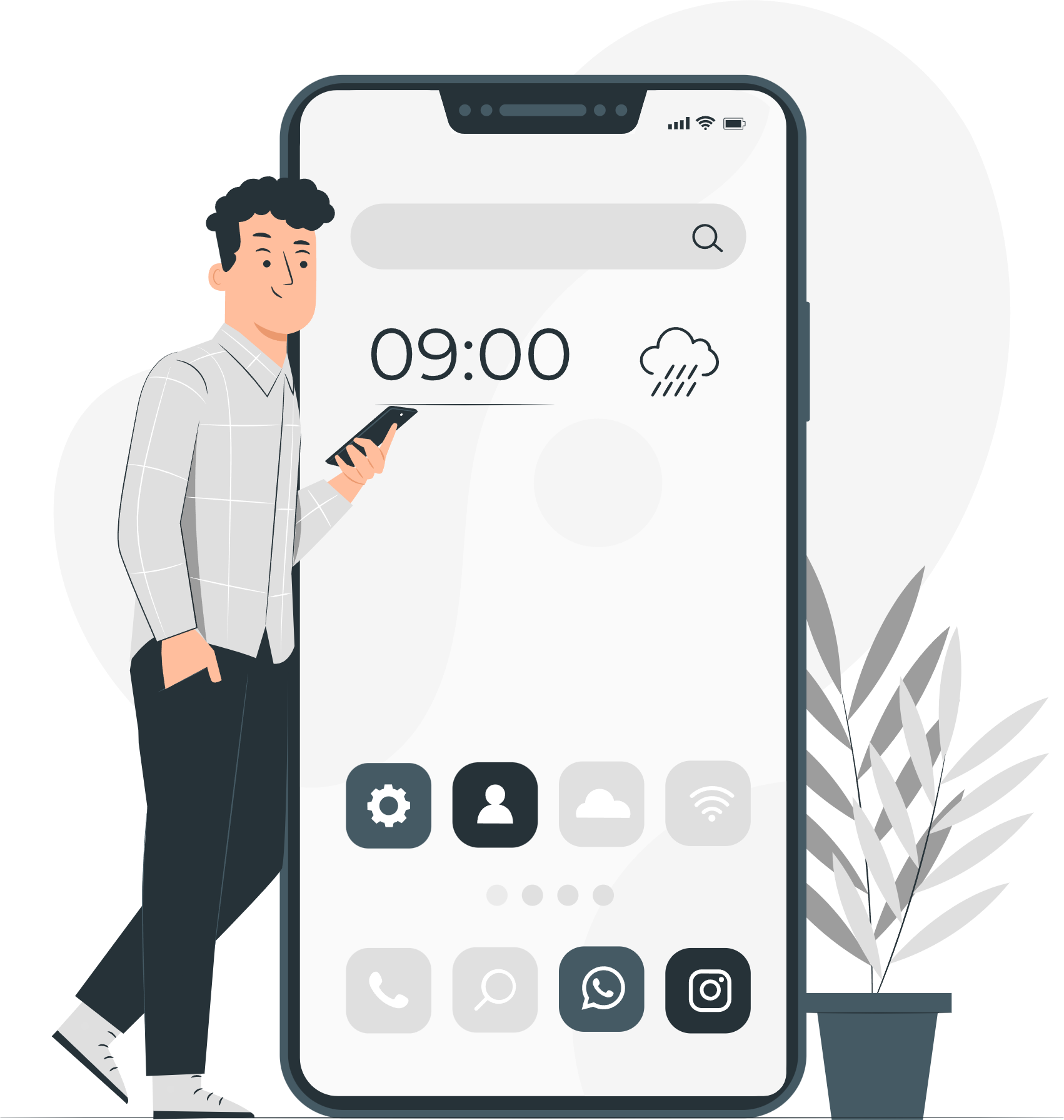 About Dr. Phone Fix - Clareview
The Most Trusted Brand Store welcomes you!
A more cost-effective economic approach for consumers is to get their old handsets serviced and use them for longer because phones are getting larger and costing more. Since purchasing a new computer or a Windows or Android phone is only sometimes an affordable alternative, Dr. Phone Fix now - Clareview provides maintenance services for smartphones, laptops, and iPads in Clareview. Furthermore, regular repair and maintenance keep your iPhone and Macbook safe from malicious attacks and malware. Keeping your PC updated with the latest security features and patches ensures that your phone runs smoothly, giving you peace of mind that your mobile is secure and safe. Taking the time to keep up with laptop and cell phone repairs is essential for a stress-free working experience.
Experienced Technicians
Our knowledgeable experts are committed to offering quick, satisfactory services that are affordable. But don't just trust our word for it; our clients like our dedication to cost and excellence. With hundreds of happy customers around Clareview, we have rapidly established ourselves as the go-to business for expert repairs. Whether your laptop has a broken screen or performs slowly, you can rely on us to restore it to its former brilliance.
Cutting-edge Technology
Whether you want a short fix or something more significant, you can rely on us to always offer high-quality service. You can relax knowing that your computer will be repaired correctly the first time because of our dedication to precision and top-notch customer care. Furthermore, we provide exceptional affordability, so you won't have to spend a bunch to get your iPhone working again.
High-quality Service
Dr. Phone Fix is the only place for high-caliber restorations and first-rate customer service. We will leave your phone looking brand new because of our unparalleled competence in offering swift solutions with a personal touch!
Top-notch Customer Service
Look at least once at Dr. Phone Fix, if you need the best phone and Computer Repair Services in Clareview. We work hard to deliver excellent client satisfaction and customer service levels. Whenever you have a query or issue, our support staff will help you immediately.
Buy and Sell Old PCs and Mobiles
People occasionally choose not to purchase a brand-new phone, and we also provide a phone with the exact specifications at a lower cost. In another scenario, consumers want to receive a reasonable price for their old phone and laptop. There's no need to go shop by shop. We offer you the option to purchase and sell older phones at fair rates at Dr. Phone Fix.
Customers can purchase year-old models rather than the most recent and pricey iterations since Dr. Phone Fix is Canada's second-largest supplier of Certified Pre-owned Cell Phones. With a limited warranty on their services, our carefully trained experts offer top-notch service repairing phones, iPods, iPhones, and PCs.Connect with our expert technicians by dialing +1 780-406-0059 and enjoy the best service experience.
Get in touch with us
13508 Victoria Trail NW Unit 8, Edmonton, AB T5A 5C9, Canada
Store Hours
Monday
09:00am - 07:00pm
Tuesday
09:00am - 07:00pm
Wednesday
09:00am - 07:00pm
Thursday
09:00am - 07:00pm
Friday
09:00am - 07:00pm
Saturday
09:00am - 06:00pm
Sunday
11:00am - 06:00pm
Ask Your Query
Free Evaluation

Save time and money by diagnosing what's wrong with your smartphone for free.

Price Matching

Get the best deal on your repair! We provide the best-in-industry prices.

Quick Turnaround

The majority of our repairs may be completed in less than 30 minutes.

Lifetime Warranty

All parts and labour involved with your repair are covered by a limited lifetime warranty!
Brands we Service
What Our Customers Are Saying
User Rating 4.9 out of 5
Their customer service and quality of work is exceptional. Two times I have called them in the past three months, each for broken glass on my iPhone. Both times my phone was completed within the time frame they guaranteed and for a competitive value compared to other stores. The store front is clean, stocked with a variety of phone cases /products and the staff is knowledgeable about the products and services available. I highly recommend this location to anyone requiring cellphone repair or protection from requiring a repair.

25Stellar Days

3 months ago

Exceptional service. Great team. Fixed a broken iPhone screen and they were fast and professional. Highly recommend. My husband was very happy! Get the screen protector for extra security and life time guarantee! We will be recommending them! Very satisfied customers!

anotherway ofthinking

a month ago

So I went in for some advice on cleaning my phone properly and I can say I was impressed! the staff were polite, informative and eager to help in anyway and with one quick look at my old phone it was working like new again. Thank you guys it was over and above service and I'm sorry it took this long to post my review, I had to make this account just so I could say thank you again. Keep up the good work! 👍👍

Very good prices, all things considered. My phone screen repair would have been 175 at other places. Here it was only 150. Cases are pretty reasonable too. Same day service, upfront about the costs. 5/5

Incredibly impressed with the service I received. Stopped by today, my daughter's iPad screen was absolutely shattered. Both staff members thoroughly assessed the iPad and documented the working status of all components. Quoted me a reasonable price to replace the screen and explained limitations and risks of same. They also explained that there may be further damage that they could not assess until the screen was off. They provided me with a quote for the cost to repair potential other issues and assured me they would be in contact if there were any additional repairs other than the screen so I could decide whether to go ahead or whether it would make more sense to buy a new iPad. In the end they were able to repair just the screen (saving me hundreds of dollars in additional repairs). They were thorough, honest and went above and beyond. I know the repair took longer than they thought due to the state of the screen but they never charged any additional labour charges. They were professional, personable and extremely helpful. I cannot recommend them highly enough. My only regret is not getting the names of the guys who helped me today so I can mention them here. Can't beat the same day service!